Summer Forecast: Which way is the East going?
Originally Published:
August 29, 2008
• 2008-09 offseason predictions: East | West | Awards | Conf. champs | NBA champs

In the NBA, summer is the season for optimism. New draft picks, big trades, new coaches, new hope. New and improved. That's how almost every team appears through the rose-tinted sunglasses of summer.
But if you like a dose of realism with your optimism, we're here to help.
We asked 25 of our writers, editors and contributors for their take on the upcoming season, team by team.
Here is the collective wisdom of our committee:
PREDICTED STANDINGS FOR EASTERN CONFERENCE: 2008-09

CONF

TEAM

W
L
PCT

08 W

08 L

08 PCT

1
55
27
.671
66
16
.805
How big is the Posey problem? Enough that the departure of Big Game James helps take the Celtics down 11 wins in our survey. Plus, by next June, the Big Three will nearly be the Big 33 (Kevin Garnett, 33; Paul Pierce, 31; Ray Allen, 33). But guess what? They're still the East's beasts. | Offseason Moves



2*
50
32
.610
59
23
.720
Pick your metaphor: Is the championship window closed? Are Sheed, Rip, Tay and/or Mr. Big Shot headed out the door? Will Michael Curry finally put a stop to the coaching carousel? Can Kwame cut it? Will Joe D blow it up? With no answers apparent, Detroit remains a team in limbo. | Offseason Moves



3*
50
32
.610
45
37
.549
If the Cavs can find chemistry in the combo of King James and Mo Williams ... if Big Z and Big Ben have anything left ... if J.J. Hickson makes an immediate impact inside ... Cleveland can win 50 for the third time in four years. Which is just enough to earn LeBron his first MVP award. | Offseason Moves



4
49
33
.598
52
30
.634
Superman's deflating departure from the East semis has us feeling skeptical about Orlando. And apologies to Anthony Johnson, Mickael Pietrus and Courtney Lee, but it's far from clear the Magic have addressed their weaknesses at the point, shooting guard and power forward. | Offseason Moves



5
47
35
.573
40
42
.488
Philly flipped from feeble to phenomenal in a few months last season, and the Elton Brand acquisition appears to have accelerated the Sixers' progress. But they need further growth from Andre Iguodala, Thaddeus Young and Lou Williams, plus another strong year from Andre Miller. | Offseason Moves



6
45
37
.549
41
41
.500
Jermaine O'Neal has missed 122 games in four seasons, while T.J. Ford has missed 130, and each player helped wreck his previous team's chemistry. So the Raptors can only hope their new center puts his problems and sore knee behind him long enough to provide relief for Chris Bosh. | Offseason Moves



7
43
39
.524
43
39
.524
Agent Zero's biggest contribution to the Wizards last season was his blog, but Arenas and his repaired knee still got a $111 million contract. So will the return of Arenas and Jamison be enough to get the Wiz out of the first round of the playoffs for the first time in four years? Probably not. | Offseason Moves



8
39
43
.476
15
67
.183
Dwyane Wade's scintillating Olympics performance was a welcome sight, but the roster remains a mismatched mishmash and the coach is a rook. Still, Marion, Beasley, Chalmers and Jones should help the Heat double (or perhaps even triple) their 15-win total of last season. | Offseason Moves



9
38
44
.463
33
49
.402
No team is more baffling than the Bulls, which went from darlings to dregs in just months last year. The pessimist sees more of the same: weird chemistry and growing pains. The optimist sees a quick, Derrick Rose-led turnaround for the team many thought would win the East last season. | Offseason Moves



10
37
45
.451
37
45
.451
Good news: The Hawks gave the Celtics a tougher playoff series than the Lakers did. Bad news: Josh Childress flew to Europe. Good news: The Baby Birds are a year older. Bad news: The East is deeper. More bad news: Another 37-win season probably doesn't get it done. | Offseason Moves



11
35
47
.427
26
56
.317
To get stronger on defense, Milwaukee moved out Mo Williams and Yi Jianlian, hired Scott Skiles as coach and fortified with Richard Jefferson ... and Luke Ridnour, the pixie point guard who "can't guard a chair." If the chemistry works, it should add up to a jump up the charts. | Offseason Moves



12
34
48
.415
36
46
.439
Jettisoning Jermaine O'Neal to Toronto was a bold step, and new PG T.J. Ford should keep Jim O'Brien's Pacers running. But does Larry Bird's reform movement add up to change Pacers fans can believe in? Probably not, at least until he finds some players worthy of an All-Star vote or two. | Offseason Moves



13
32
50
.390
32
50
.389
Which Larry Brown did Michael Jordan hire: The one who has turned around many a young team in his Hall of Fame career, or the one who led the Knicks so badly that many accused him of sabotaging the season? Another question: What does the (nearly) 68-year-old coach have left? | Offseason Moves



14
29
53
.354
23
59
.280
Mike D'Antoni will certainly raise team morale. But will the Knicks see a boost in the standings? Not as long as two heavyweights -- Eddy Curry and Zach Randolph -- are around to spoil the fun-and-gun. It'll be a season of transition, but change won't be happening in seven seconds or less. | Offseason Moves



15
28
54
.341
34
48
.415
The youth movement is under way, as the Nets' brain trust builds hope that a King will lead them in 2010. Until then, the '08-09 season is all about finding out which prospects are pieces of the puzzle for the future. In other words, as part-owner Jay-Z might say: "Show me what you got." | Offseason Moves



* - The Pistons finished slightly ahead of the Cavaliers in our average prediction.
Predicted standings based on the votes of these 25 ESPN writers, editors and contributors: Henry Abbott, J.A. Adande, Kevin Arnovitz, Jon Barry, Jordan Brenner, Maurice Brooks, Chris Broussard, Ric Bucher, Chad Ford, Jemele Hill, John Hollinger, Mark Jackson, Scoop Jackson, Tim Legler, Jackie MacMullan, Chris Palmer, Chris Ramsay, Dr. Jack Ramsay, Jalen Rose, Chris Sheridan, Marc Stein, David Thorpe, Royce Webb, Brian Windhorst and Matt Wong.
SPONSORED HEADLINES
MORE NBA HEADLINES
MOST SENT STORIES ON ESPN.COM
2008-09: Offseason Predictions
Offseason Predictions: Standings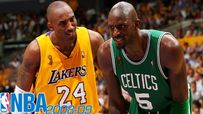 Lakers-Celtics again? Or will LeBron and CP3 crash the party? Our experts forecast the '08-09 standings.
Predictions: East | West
Offseason Predictions: Awards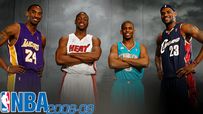 Gentlemen, start your engines. The races for MVP and ROY are about to begin. Our experts vote and make other picks, too.
Experts | Poll
Offseason Predictions: Champs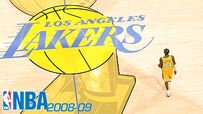 Who will take home the trophy next season? Not all of our experts are predicting a Hollywood ending.
Conference champs | NBA champs
Offseason Predictions: Team Turmoil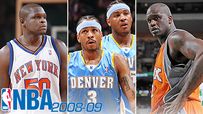 Which teams will face a world of pain? Our experts turn their attention to a forecast for widespread fizzle and cloudy futures.
TrueHoop
Offseason Predictions: LeBron James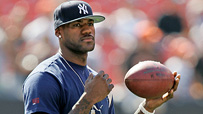 LeBron could be a free agent in the summer of 2010. Where might he wind up? The majority of our panel says: Not in Cleveland.
Forecast
Offseason Predictions: NBA Expansion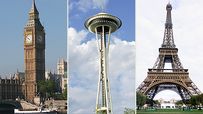 Will Seattle get a new team or will the NBA go overseas? Our experts predict where the league will expand by 2018.
Expansion locations