Discussion
Michael Rocha wins final homestand
Originally Published:
May 17, 2011
By
Lauren Reynolds
| ESPN.com
It wasn't really an end; there are still more games to be played. But Friday marked another milestone in a career full of them: Michael Rocha's final regular-season home start.
And, depending on what the NCAA bracket looks like when it is released on Memorial Day, it might have been the Oklahoma ace's last time taking the mound at L. Dale Mitchell Park.
That fact wasn't lost on Rocha. "I was really nervous," Rocha said. "It was worse than a normal start. I just kept thinking ...

Read full story
INSIDE THE PROGRAM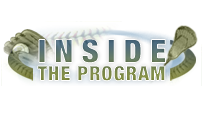 This season, ESPN.com is giving you an insider's view of the Alabama softball, Oklahoma baseball and Syracuse lacrosse programs.
Oklahoma baseball
Syracuse lacrosse
Alabama softball
MORE COLLEGE SPORTS HEADLINES