ATLANTA -- Atlanta is sometimes referred to as the "A," and this past weekend players from the South and Mid-Atlantic regions brought their A games to the capital of the South. With more than 200 players participating in the weekend events, plenty of talent on was on display at the National Skills Showcase, the adidas Southeastern Showcase and the Super Showcase.
Underclassmen were the focus, but there were also some notable seniors in attendance, including Auburn commit Camille Glymph, who was absolutely terrific at the National Skills Showcase. The 5-foot-9 Greenville, S.C., native is ranked at No. 52, but may be one of the most underrated players in her class. She was truly a crowd favorite, drawing cheers from the bleachers as she did everything from draining long 3-pointers to crossing up defenders and making passes with laser-like precision.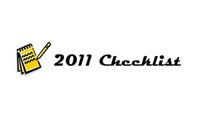 After winning a gold medal this summer with the USA Basketball 16U team in Mexico City, it would be easy for forward Betnijah Laney to just relax and bask in the glory. She is already considered to be one of the top players in her class. However, because she is a shade under her roster height of 6 feet, her college position was not clearly defined. This weekend at the Super Showcase, the Delaware native showed remarkable improvement in her perimeter game. Earlier in her career when catching the ball from 12-15 feet, Laney would put the ball on the floor and drive to the basket, which worked because of her strength and physicality. Now she has added a very good pull-up jump shot to her game; she gets nice elevation and releases it high. She is still a force on defense and continues to show that she can rebound against taller players. Laney made it clear with her performance this weekend that she has the work ethic and talent to secure her status as one of the top forwards in the class.
Lashe Walker from the Roanoke Lady Hawks (Roanoke, Va.) embodies the essence of a true post player. The 6-3 Walker's approach to post play is basic and simple -- make lay ups, defend the paint on defense, control the offensive and defensive boards. She also has a solid set of post moves and reads the defense well enough to use her counter moves as well. Walker runs the floor with ease and keeps her head up in transition which allows her to catch and finish at the rim. Her length and size make her a formidable defender and harassing shot blocker. At the next level Walker is very capable of being a consistent double-double player.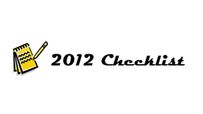 The Natural was a movie about baseball but Asia Dozier could star in the basketball version. The 5-11 combo guard from Spring Valley, S.C., is one of the most well rounded players in her class. A solid athlete, she moves effortlessly on the court, whether she is playing point guard or shooting guard. Offensively, Dozier has a smooth stroke from beyond the arc and is very accurate from 12-15 feet. Her ability to handle the ball makes her a threat to attack the basket from the perimeter. Another standout feature of her game is her ability to post up opposing guards and sometimes even taller post players. On defense she rebounds with authority and her length and foot speed make her tough to get around on the perimeter. Most impressive is her ability to pass, which she does with strength and accuracy. This weekend she created numerous fast-break opportunities for her South Carolina 76ers team.
Her nickname is Chicken but that definitely doesn't describe Tashana Murphy's game. At 5-6, Murphy is almost impossible to stay in front of because of her quick feet and tight handle. With the ball in her hands she is so dangerous because she always in attack mode; slashing to the basket allows her to create shots for herself and her teammates. Her crossover dribble is straight from the playgrounds of New York City and it may be one of the best in the girls' game today. The Gauchos (Bronx, N.Y.) guard is very good shooter; though her shot selection could improve, she isn't afraid to take the big shot at crucial points in the game. Her infectious energy will make her a fan favorite at whatever college she chooses to attend.
Ariel Butts is blessed with a body built for the college game as a high school sophomore; at 6-3 she is athletic with wide shoulders and strong legs. She is a mature presence in the post and displays an extremely high basketball IQ. She uses her body very well to get position in the paint and calls for the ball when she is in a position to score. Butts seems to get her hands on every rebound within several feet of her, she is very quick to the ball and her timing is impeccable. This weekend she showed that she is ready, willing and able to do what it takes to keep improving her game.
Other impressive post players from this weekend's action include Kendall Shaw from Barbers Hill High (Texas) and Chelsea Adams from Shiloh High (Ga.). At 6-4, Shaw is mobile and agile enough to run the floor in transition. Her solid frame takes up space in the paint and makes it difficult for the offense to get to the basket. Even though she has decent footwork and basic post moves, her primary scoring comes from the baseline and the high post. Her ability to turn, face and score with a quick jump shot can create match up problems for a traditional centers. Adams, who is also 6-4, is long, athletic and runs the floor like a sprinter. She is natural shot blocker because of her length and agility. Adams is a bit passive on offense and doesn't demand the ball in the post. Despite her size, she doesn't always box out and get into good rebounding position. If she can improve in these areas she has the potential to be a dominant player at her position.
Khadijah Sessions from Myrtle Beach, S.C., may be one the shortest players on the court at 5-4, but from the opening tap her motor is revved and ready to go. She is lightning quick with the ball in her hands and changes directions without losing a step. Her ability to handle the ball under pressure makes it almost impossible to press her. She reads the floor and easily splits double teams. Despite her stature she isn't afraid to attack the basket, rebound and dive on the floor for loose balls. Sessions shows a tremendous amount of confidence and leadership on the court, all key ingredients for to be a successful point guard at any level.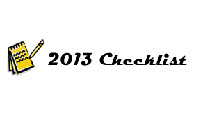 In July, Erica Young made quite an impression at the Boo Williams Junior All-American Camp. The 6-2 Florida native continues to show improvement in all aspects of her game. She has the all the physical tools necessary to be a great player, but what really stands out is her demeanor on the court. Her passion for the game and focus are notable, especially for a player of her age. She works hard on both ends of the floor and her post footwork allows her to stay balanced and score against double teams. Young is also a very effective rebounder, she is quick on her feet and secures the ball with two hands. Her enthusiasm for the game makes her a great teammate, which was evident in the way her showcase teams played with her in the rotation.
Watching Sydney Umerie it is hard to believe that a player with her size, power and basketball IQ is only a freshman at Lovett High (Atlanta, Ga.). She is 6-1 and is as skilled a player that you will find in this class; the best description of her position is point-forward. A physical specimen, Umerie has incredible hops and is very comfortable playing the game at rim level. Her passing ability and open-court ball handling make her a tough defensive assignment. She can get to basket in one or two dribbles from the perimeter and she punishes the defense when she attacks the paint. Umerie is relentless on the defense boards and seems to block or alter at least one shot on every possession. Her potential is unlimited and one can only imagine how good she will be as she matures.
Jaylah Jackson, a 5-7 guard from Missouri, takes playing hard to a new level. Jackson is absolutely fearless and never takes a play off on either end of the floor. At first glance it may appear that Jackson is a bit out of control but if you watch her closely you can see that she is a skilled basketball player. She is a very effective ball handler, keeping her head up and she passes very well on the move. She has a nice midrange jump shot and knows how to effectively get separation from her defender. Defensively, Jackson is going to harass the ball full court and her tenacity seems to mentally wear down opposing guards.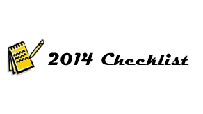 Brianna Turner, who is 6-4, and MacKenzie Ingram, 6-2, are two prime examples of why the basketball world is so excited about the 2014 recruiting class. Ingram has a solid powerful body that can handle physical post play. She isn't afraid to get inside and mix it up with older players. Ingram has mastered basic post offensive moves and does a good job rebounding and passing the ball out of the post. She has a solid foundation to build on and adding some perimeter skills to her game while only enhance her profile.
Texas native Turner is incredibly long, athletic and movement is very fluid. Even though she played primarily in the post during the showcase games, she is listed as a guard and when given the opportunity to play on the perimeter proved that she in fact is a guard. Turner can handle the ball effectively and she knows how to create her own shot. Her length and skill make her a challenging match up on either side of the ball because she can defend the passing lanes and block shots from a stationary position. At 6-4 Turner has the potential to redefine the guard position for girls' basketball.
Follow us on Twitter, where you can ask questions and get instant updates.
Discuss this on our Message Board
Lisa Bodine is a national evaluator for ESPN HoopGurlz. A native of Queens, N.Y., she began her coaching career in 1993 with the NY Gazelles, has coached with D.C.-based Team Unique, and in 2009 she was named DAC Co-Coach of the Year after leading Wakefield Country Day School in Flint Hill, Va., to its first-ever conference title. She can be reached at lisa@hoopgurlz.com.