Duncanville, TEXAS C -- Throughout the country, the state of Texas is known for having a stockpile of elite basketball talent. DFW Elite's March Fest was a testament to that as the talent on hand for an early spring summer basketball event was nothing short of impressive. The event featured upperclassmen being recruited by every BCS conference in the country as well as underclassmen with national appeal early in their young careers. In all it made for a great weekend of hoops.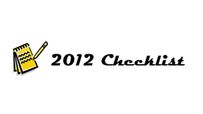 Moriah Jefferson, DFW T-Jack (Glenn Heights, Texas): Jefferson is rated as the No. 1 point guard in the class of 2012, and her performance over the weekend did nothing to put that in jeopardy. Jefferson is one of the quickest, most explosive players the summer circuit has seen in some time. A great athlete with the ability to get anywhere on the floor that she wants, Jefferson is even more explosive in transition, where she has the ability to finish through contact or make an impressive highlight pass. At this point in her development, Jefferson seems to be more naturally a scoring point guard than a true distributor, but she does a good job of picking her spots throughout the course of a game, judging when to be aggressive and when to incorporate others in the offense. One of the most intriguing aspects of Jefferson's game is her competitive spirit and the lengths that she will go to win a basketball game. She is the first player to dive on the floor for a loose ball and manages to get her hands on more loose balls than anyone in the country. Simply stated, she is one of those special players and is a joy to watch in action.
Jordan Jones, DFW T-Jack (DeSoto, Texas): Jones had the full package on display this weekend as she showed both her skill set and her understanding of the point guard position, especially when put in pick-and-roll situations. She is a very good athlete who can get in the lane in a variety of ways, but when put in ball-screen situations, her advanced skill set and ability to read and react to a defense sets her apart from every guard in the class of 2012, including her DFW teammate Moriah Jefferson. The speedy 5-foot-6 point guard is a handful in the half court because she can score at all three levels. If you leave her open from the perimeter she is an accomplished jump-shooter, in one-on-one situations she has the ability to turn the corner and the confidence to stop on a dime and knock down a pull-up jumper or hit a high arcing floater. If you try to pressure her and turn her into a driver, Jones can finish at the rim or set up a teammate. On almost any other summer team in the country, Jones would be the featured guard and her skill set would be on full display, but playing alongside Jefferson, Jones shows that she has the ability to play off the ball and that she doesn't need to dominate the ball be effective in the half court.
Peyton Little, Cy-Fair (Abilene, Texas):University of Texas commit Peyton Little is coming off a successful state championship run, and she looked to continue that success with her play this past weekend. Little was simply impressive in her Cy-Fair team's matchup with DFW T-Jack. She found ways to keep her team in the game while handling point guard responsibilities and running the team. Little is a deceptive offensive player with savvy that continuously puts pressure on opposing defenses. It would be hard to classify her as an explosive athlete, but she is certainly athletic. She maximizes her physical gifts and adds to them with a well-rounded skill set as well as the ability to shoot the basketball at a high percentage.
Courtney Walker, DFW T-Jack (Oklahoma City, Okla.): Texas A&M commit Courtney Walker is one of the more, if not the most, physical small forward prospects in the country. Walker, who stands 5-8, has an athleticism that is most apparent on the offensive boards, where she has the ability to be a major problem for defenses. Her desire to attack the glass and use her leaping ability to pull down key rebounds is impressive for a player of her size. On the offensive end she likes to attack defenders off of the dribble and get to the rim, using her upper-body strength to finish through contact and get to the charity stripe. Walker's overall activity level, as well as her athleticism, make her the kind of player who can make an impact on a basketball game without needing plays run for her to get shots inside of an offense.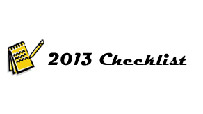 Jessica Jackson, Westside Elite (Jacksonville, Ark.): Jessica Jackson definitely passes the eye test. The hybrid forward stands 6-2 to 6-3 and has a versatile skill set that allows her to create mismatches on the floor. She can post up against smaller defenders and space the floor and knock down the jumper against fellow bigs. This weekend, Jackson was especially consistent with her perimeter jumper, showing that she has the range to be a very capable pick-and-pop threat at the college level. As Jackson continues to add polish to her offensive skill set, the area that she can improve most will be on the defensive side of the ball. She has the potential to be an elite defender, but will have to show more dedication from possession to possession.
Tyler Scaife, Westside Elite (Little Rock, Ark.): Scaife is one of the most electric scorers in the country regardless of class, and she still has two more full seasons of high school basketball left. The narrow-framed guard has a knack for attacking opposing defenses off the bounce and finding ways to create her own shot. The 5-8 guard is the true definition of a scoring point guard as she is consistently looking to create offense when the ball is in her hands, a trait that at times is her greatest asset, but can also be her major weakness. Running an offense and running a team are two things that Scaife has yet to master, and at times she will settle for a tough contested shot rather than show the poise and patience to use her teammates. She has a natural instinct for scoring the basketball, but will need to develop a better understanding of how to play the point guard position. Nonetheless, Scaife is an elite talent that can be a handful to contain in both the open court as well as in one-on-one situations in the half court.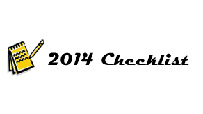 Cienna Rivera, Cy-Fair Shock (Cypress, Texas):This was a solid weekend for one of the better young point guard prospects in Texas. Rivera has the potential to develop into one of the better floor generals in her class as she continues to polish her skill set and understanding of the game. Rivera's skill set as a point guard rates out highly as she has the ability to handle the ball in the open floor as well as in traffic. She is also a very good spot-up shooter from the perimeter. As she continues to develop and grow as a true point guard, she will have to develop the confidence in her ability to take control of a team and run the offense. As she continues to learn how to play her position, her skill set will start to act as a great advantage to any team that she plays on.
Brianna Turner, DFW-Washington (Houston, Texas): At this point in the maturation process of the class of 2014, no prospect in the class has displayed more potential than Turner. To start, there's her physical attributes, which are impressive even in street clothes. She stands a legit 6-3 and is gifted with long limbs and explosive athleticism. Turner has the ability to run the floor as well as most guards her age, and on the defensive end she finds a way to challenge every shot attempted anywhere near the basket. Her ability to be both an explosive athlete, attempting the impressive shot block around the basket, and be fluid, finding ways to finish around defenders when she can't simply go over them, makes her a sure fire challenger to finish the class in the No. 1 spot. When talking about prospects on the national level, the term "genetic lottery" plays such an impact on what separates kids at the top of a given class from their peers. Similar to previous No. 1s ahead of her, (Maya Moore, Candace Parker, Brittney Griner) Turner won the genetic lottery of 2014.
Follow us on Twitter, where you can ask questions and get instant updates.
Become a fan of the site on Facebook and get updates in your news stream.
Discuss this on our Message Board
Keil Moore is a contributor and national recruiting analyst for ESPN Hoopgurlz. He is also the Director of Scouting for the JumpOffPlus.com National Scouting Report - a division of Peach State Basketball, Inc. Moore has been involved in the community since 2007 as a recruiting analyst and trainer. He can be reached at kmoore@peachstatehoops.com