COLORADO SPRINGS, Colo. -- The USA Basketball U16 national team trials featured 121 players from which 12 were selected for the national team. Even those cut could take something away from the experience as it gave 2013 and 2014 prospects a chance to test their skills against bigger, faster and stronger opponents.
For scouts, seeing talented players at this level of competition was much more revealing than an early bracket game of a summer tournament where the resistance can be minimal. With that in mind, a critique on this stage isn't an indictment of a player's ability but a more amplified lens on their potential.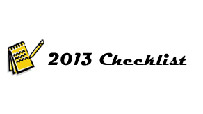 Lindsay Allen (Mitchellville, Md.), St. John's College High School: With ample discussion about what type of point guard would ultimately make the team, Allen went to work showcasing what she does best: setting the table. The 5-foot-8 rising junior did enough to make it to the final group by pushing the ball when needed, but rarely forcing anything. She consistently used dribble penetration to set up teammates and, being a very skilled passer, that meant she had the tools to make a play once the defense started to collapse. She didn't get a chance to show if she could score against elite competition as the coaches specifically asked the guards to distribute and not look for themselves. Any school looking for a poised distributor who can also turn up the pressure on the defensive end would be wise to recruit Allen hard.
Alaina Coates (Irmo, S.C.), Dutch Fork High School: Physically, this 6-4 post is among the most impressive prospects in the class. She is strong, powerful and agile, which sets the bar incredibly high. The biggest challenge for Coates is consistency. Because she can be dominant, the expectation is for her to dominate every time she steps on the floor, which isn't entirely fair. She was brilliant in spots, showing good hands and the ability to finish around the basket against elite defenders. If she makes a push to utilize her gifts and improve her overall conditioning, she can realize a world of potential that could make her one of the most dominant posts in the class.
Makayla Epps (Lebanon, Ky.), Marion County High School: There isn't a single type of point guard: smallish and hyper quick or tall and powerful; each brings something different to the table. Epps is a 5-10 power player who can overwhelm defenders when she uses her strong frame to get to her spots on the floor. In spots, she showed a nice burst to jump into a passing lane for a steal or advance the ball but her overall foot speed is a question mark in this setting. She has a confidence about her that allows her to compete with the smaller, quicker guards at the point spot that kept her on the floor all the way until final cuts.
Allisha Gray (Sandersville, Ga.), Washington County High School: This lefty-wing prospect is one of the more impressive athletes in the class, regardless of position. The strength in her lower body allows her to elevate and score in traffic as well as fuel her true jump shot. Oftentimes an athlete of her caliber has rawness about their movement, but Gray has a smooth way about her explosiveness. When she learns to identify mismatches sooner she will be someone to reckon, as she is truly explosive.
Kianna Holland (Seneca, S.C.), D.W. Daniel High School: This 5-10 combo guard showed the ability to play both guard positions and she did so with a feistiness that showcased her competitive zeal. When out on the wing, she shot from range with confidence and whether in the midrange or behind the 3-point arc, Holland has an incredibly quick trigger. At the point, she operated with poise and made such good decisions it is hard to believe that the month of April was her first organized basketball time in over a year. Defensively, she is always on the lookout for the offense to relax so she can pounce, even when she's not guarding the ball. She's a good athlete, which combined with basketball IQ and confidence as a scorer, makes her a top 25-caliber prospect.
Jessica Jackson (Jacksonville, Ark.), Jacksonville High School: Typically when you talk of a forward tweener you are dealing with a prospect with size for the wing but with a game for the paint. Jackson is nearly the opposite as she has the height and length to play inside and the athleticism to play on the perimeter. Against the best of the best, Jackson created the biggest advantage at the power-forward position where she could attack from the high post or short corner against defenders that aren't used to a first step like her's. As much as people fall in love with playing on the perimeter, the prospect of being one of the most dominant fours in the class should be even more exciting for Jackson.
Peyton Whitted (Suwanee, Ga.), North Gwinnett High School: At 6-2, you would expect Whitted to operate in the paint, but it's obvious she has mastered scoring from another part of the court. There may not be a better baseline-jump shooter in the class. When she catches along the baseline she is nearly automatic from 15-18 feet. You can see a seamless transition from catch to release when she's in her sweet spot. She has some athleticism to run the floor in transition but doesn't like to mix it up inside. If she can develop the ability to make plays in the paint, she could be a sleeper prospect in the 2013 class.
Mercedes Russell (Springfield, Ore.), Springfield High School: There isn't a more skilled interior player in the class. Sure, there are more physical, more explosive, more aggressive players; but none are more fundamentally sound. Russell's footwork, both before and after the catch, is textbook and she does a great job of consistently giving her guards a target. She did get pushed off her spots at times but she eventually adjusted to the contact by dropping her hips to gain leverage. She has terrific hands and will use the glass on her mid-post finishes if given the angle. Russell went out to the midrange and showed off picture-perfect form, which will translate well in college and in international competition. Defensively, the 6-5 prospect can alter and block shots, but she must also continue to get stronger to better hold her ground in the paint so she doesn't have to block as many shots.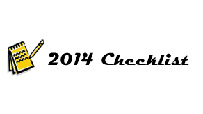 Jatarie White (Charlotte, N.C.), Providence Day School: When you're already regarded as one of the top prospects in your class, confidence usually is not an area pointed out for noticeable improvement. For White, the growth in confidence since the high-school season has unlocked her game. She went from looking like a dominant player to being one at the U16 trials. She finally tapped into her strength and athleticism and it showed on both ends of the floor. She consistently gave the other posts fits in the paint defensively because she was nearly impossible to back down into deep-post position. Offensively, if she had an angle, she made a strong move, absorbed the contact and finished the play off. White got so much confidence going that high-post jumpers and shorter corner shots were falling with consistency. If she can harness all these positives going forward, she will be a dominant force for Team USA and make winning another state title that much more of a reality.
Follow us on Twitter, where you can ask questions and get instant updates.
Become a fan of the site on Facebook and get updates in your news stream.
Discuss this on our Message Board
Chris Hansen is the national director of prospects for ESPN HoopGurlz and covers girls' basketball and women's college basketball prospects nationally for ESPN.com. A graduate of the University of Washington with a communications degree, he has been involved in the women's basketball community since 1998 as a high school and club coach, trainer, evaluator and reporter. He is a member of the McDonald's All-American team selection committee. Hansen can be reached at chris.hansen@espn.com.