ESPN'S TAKE
The Frogs and Cyclones competed in one of the most intense and competitive games in the bowl season. Congratulations to TCU, reaching an 11-win season isn't easy to do. Jeff Ballard was impressive. The Frogs' gritty QB is an accurate passer and tough runner. Bret Meyer showed a lot of heart bringing the Cyclones back into the game. As with many of the bowl games this year, the yellow flag was thrown often. The officials need to just let them play.
-- Jim Donnan


Fantasy
Here's your chance to be the expert and pick the Bowl winners. Create your FREE entry and compete for a chance to win a home theater system.
College Bowl Mania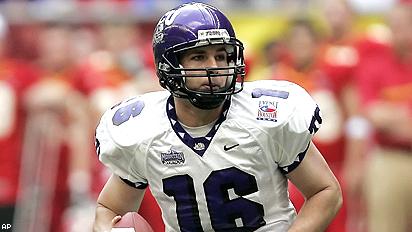 Quantum Leap
The Horned Frogs have some serious hops. Peter LoCoco blasted a 45-yard field goal with 8:52 left to lift TCU past Iowa State 27-24 in the Houston Bowl. The win clinches an 11-win season for No. 14 TCU and eventually could land them in the season's final top 10.
Story
HOUSTON BOWL OVERVIEW
It Was Over When …
---
Peter LoCoco's 45-yard field goal with less than six minutes left gave the Frogs lead. The defense made it stand up.

Game Ball Goes To …

---
TCU's Jeff Ballard, who threw for 275 yards and one touchdown to pace the Horned Frogs attack.

Stat Of The Game

---
10. TCU has the nation's third longest winning streak, trailing only USC (34) and Texas (19).