MONTPELLIER, France -- After a large number of absentees in Slovenia two years ago, the big names will be back when EuroBasket 2015 tips off Saturday.
Why?
Well, with all due respect to the accolade of becoming the champion of Europe, the subsequent 15 days represent the gateway to the 2016 Rio Summer Olympics.
The two finalists at this year's EuroBasket will automatically qualify for Rio, and the five teams finishing third through to seventh will all head into next year's additional tournament to fill out the field in Brazil.
This year's edition of EuroBasket will increase to 24 teams, with the opening group phase split between four cities: Montpellier, France; Berlin, Germany; Zagreb, Croatia; and Riga, Latvia. The Round of 16 will then be held in the northern French city of Lille, inside a 30,000-capacity soccer stadium.
It's also the last European championship to be held before FIBA's schedule revamp kicks in after 2016, and thus, the final time we'll probably see an almost full quota of NBA and Euroleague stars suiting up at the event.
That's for later. With effectively seven prizes available at the end of this road, there is plenty to aim for.
Contenders
France
Not since Germany in 1993 has a host won the championship. But Les Bleus will have immense confidence after an 8-2 record in the warm-up games -- capped by a impressive 68-63 win over Germany last Sunday -- with arguably the weakest of the group-phase pools ahead.
They'll be without Euroleague veteran Antoine Diot, who sustained an injury this week, and New Orleans Pelicans center Alexis Ajinca, who withdrew because of Achilles pain, meaning more weight on the defensive end will be put on Utah Jazz center Rudy Gobert. But with the veteran trio of Tony Parker, Boris Diaw and Nicolas Batum reunited, the 2013 champions will be hard to stop.
"It's different from previous competitions, being the defending champion, being at home, having that status," Batum told ESPN.com. "But that's exciting too. Everyone will want to beat us, which is a change from two years ago. But we have more experience.
"We have players who were young two years ago -- like Evan Fournier and Joffrey Lauvergne -- but have gained experience. So we're older and maybe better."
Spain
Bowing out of the 2014 FIBA World Cup in front of its own fans before the semifinals was a tough pill for Spain to swallow, Pau Gasol admitted.
"It was, in a certain way, a bath of humility for everyone," he told El Periodico. "For the team, for the Federation, for all involved."
What happens next is tough to predict, with the champions of 2009 and 2011 facing the so-called "Group of Death" in Berlin, along with fellow powers Serbia, Italy, Turkey and Germany.
To move on, the Spanish have looked to their past and re-hired Sergio Scariolo, the Italian coach who was at the helm for much of the era when La Roja went toe-to-toe with the United States. But there's no Marc Gasol, Jose Calderon, Juan Carlos Navarro or Ricky Rubio this time, and a lot will be expected from Chicago Bulls forward Nikola Mirotic after he was chosen ahead of Serge Ibaka for the single naturalized player spot. Pau Gasol has been outstanding in the preparation phase, in which Spain went 7-0, but it will need some fresh faces to step up, starting with the opener against Serbia.
Lithunania
Jonas Valanciunas signed a new contract early this summer with the Toronto Raptors. Now the Lithuanians will expect him to be their money man in order to at least match its 2013 finals run amid a roster that is still leaning heavily on 30-something veterans. The Green Machine, 8-4 in the warm-ups despite Valanciunas' late arrival, is still running behind veterans Robertas Javtokas, Jonas Maciulis and Renaldas Seibutis, while point guard Mantas Kalnietis is back after the injury that sidelined him for the World Cup.
But watch out for two new additions. Point guard Lukas Lekavičius, 21, has attracted NBA scouts to his country's leading club, Zalgiris Kaunas. A lot of eyes will also be on Domantas Sabonis, the 19-year-old son of the legendary Arvydas Sabonis. We may only see them sporadically, but the vociferous supporters of the Lithuanians will be everywhere -- and expecting great things.
Croatia
Nine wins, zero defeats, home-court advantage during the opening phase. Things appear to be aligning for the Croatians as they head into a tournament many there hope will finally bring the nation that gave us Toni Kukoc and Drazen Petrovic back into the international elite.
Brooklyn Nets forward Bojan Bogdanovic should recover from a sprained ankle to lead the side, but Minnesota Timberwolves forward Damjan Rudez and Orlando-bound rookie Mario Hezonja have been lighting it up. There's the veteran smarts of point guard Roko Ukic and big man Ante Tomic to rely upon. Plus there's Dario Saric, who seems set to bring a fine body of work to Philadelphia in 2016. Add in coach Velimir Perasovic, who is willing and able to adapt on the fly, and there's a lot to admire.
Serbia
Serb coach Sasha Djordevic retains seven members of the team that unexpectedly won the silver medal at last year's World Cup with the keys to the car still in the hands of wily playmaker Milos Teodosic, whose track record for clubs and country puts him in the discussion for Best Player Never To Play in the NBA. Once he suits up in Minnesota this season, Euroleague MVP Nemanja Bjelica removes himself from that conversation and, summer by summer, his influence has grown on this team.
Phoenix Suns draftee Bogdan Bogdanovic is set to miss the first few games with a back injury, but Serbia has plenty of depth on the wing. And at every position, with center Ognjen Kuzmić -- inactive in Golden State's NBA Finals run -- relishing his role here after two seasons largely spent on the bench. They won't have the surprise factor of 2014 but with a 9-1 pre-tournament record, it would be a shock if they fail to contend.
Italy
If not for Gigi Datome's decision to return across the Atlantic and sign with Fenerbahce Istanbul, the Azzurri could have fielded their own NBA Fab Four. But after a decade of chronic underachievement since reaching the 2004 Olympic final, the Italians will never have a better chance to restore their past rep as a Euro power.
Danilo Gallinari, Marco Belinelli and Andrea Bargnani have never previously been available at the same time, one key reason why head coach Simone Pianigiani opted for an extended preparation phase that saw his side go 9-3. Blossoming swingman Alessandro Gentile, whose draft rights are currently held by the Houston Rockets, looks ready to enhance his stock. Defense might not be Italy's hallmark, but there's firepower in abundance.
Greece
The Greeks go into the tourney on the heels of six consecutive victories. They're in a first-round pool in which only Croatia will pose a significant problem. And their ranks include possibly the most exciting talent dished out by Europe this decade. As is so often the case, the greatest threat to Greece's chances is Greece itself.
Giannis Antetokounmpo has looked ever more like an NBA All-Star in the making, coming up with significant plays and injecting a problematic touch of athleticism while also deferring at times to old hands like Vassilis Spanoulis and Georgios Printezis. Coach Fotis Katsikaris has long labored to get his charges to buy into their roles, with Sacramento Kings center Kostas Koufos and former Memphis Grizzlies guard Nick Calathes valuable pieces in the puzzle. Harmony reigns, for now. If it continues, a first title since 2005 is not unimaginable.
---
Hopefuls
Turkey
Except for new Detroit Pistons acquisition Ersan Ilyasova, the Turks waved goodbye to much of their golden generation last summer and placed their faith in youth, a move that paid off in a quarterfinal run at the World Cup. Coach Ergin Ataman has been forced to toy with his roster up to the last minute, losing playmaker Dogus Balbay to injury this week, leaving Chicago-born import Bobby Nixon as the natural candidate to run the team.
Furkan Aldemir is coming off intriguing end-of-season and summer-league stints with the Philadelphia 76ers, and, along with 18-year-old prospect Furkan Korkmaz, there's plenty to be optimistic about for the future. They'll miss Omer Asik in the middle, but the Turks won't be a pushover any more.
Germany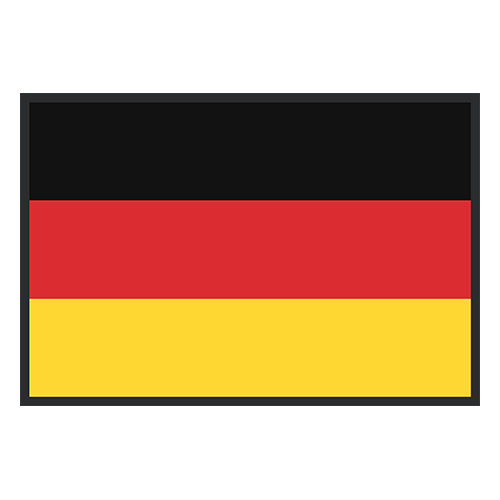 Here's a pick for the sentimentalists: Dirk Nowitzki, taking one last swing at playing in an Olympics after tearfully coming up short four years ago. Then the Mavericks forward had Chris Kaman and not much else. Now, at age 37, Nowitzki will lean on Dennis Schroder -- the Atlanta Hawks guard is coming off a vastly improved sophomore season in the NBA -- for help. But they won't be alone.
Jazz fans should catch a glimpse of talented center Tibor Pleiss, who'll arrive in Utah this fall. American-born coach Chris Fleming will also turn to the outside shooting of Heiko Schaffartzik. There's certainly more depth and talent than in 2011, but even after an 8-4 prep phase, it remains to be seen if the Germans have enough to get out of Group B, even with the support of their own crowd in Berlin.
Russia
In shambles off the court, can the Russians come together on it? With their Federation currently suspended by FIBA, it took a late appeal to secure their participation at EuroBasket; there's plenty of political work ahead for newly elected president Andrei Kirilenko. Performances have been up and down, including a 34-point roasting by Serbia.
Yet, minus the absent trio of Alexey Shved, Timofey Mozgov and Cavs-bound Sasha Kaun, they've still gone 6-4 in their tune-ups -- which makes you wonder how much potential they'll leave on the table and how much their NBA stayaways might regret their decisions if they're watching Rio 2016 on TV.
---
Outsiders
Slovenia: Minus Goran Dragic, and with a number of other veterans opting out, Slovenia could slide back after several years of being a contender.
Poland: Former D-League coach Mike Taylor and Wizards center Marcin Gortat will bring some hopeful progress from their home-based contingent.
Finland: This team has made its compatriots forget -- just a little -- about hockey with elevated ambitions.
Latvia: With home comforts in Riga and a solid initial schedule, Latvia might be the team that makes a jump from long-shot outsiders into the middle of the pack that reaches the Round of 16.
---
Longshots
Remember Jan Vesely? Washington Wizards fans might prefer to forget. But the former lottery pick has rehabilitated himself back in Europe and will be a vital presence for a Czech Republic team that could sneak out of a weak Group D. Belgium -- a tidy, no-frills group -- has a similar target, but Ukraine, the original host but now without Mike Fratello's coaching, has had to rebuild anew with ex-Jazz center Kyrylo Fesenko, their oldest player at 28. Recent Dallas Mavericks acquisition Zaza Pachulia and ex-Nets benchwarmer Toko Shengelia will give Georgia a frontcourt to fear, but they've spluttered offensively. Yet in Group C, they still could pack enough punch to advance to the Round of 16, ahead of Macedonia, which has lost its original coach and a bunch of games over the past month. Injury-hit Israel is long overdue for a national team that reflects the Euroleague success of Maccabi Tel Aviv, but it will need to utilize its size and find some assistance for Omri Casspi to just get out of the group round. Without Nets forward Mirza Teletovic, Bosnia and Herzegovina cannot quite match a redoubtable effort with talent. And at the outer reaches of the tourney, Estonia, Netherlands and Iceland would surely be delighted to pull off a single win.