Big Ten divisions: Legends, Leaders
Updated:
December 13, 2010, 4:05 PM ET
Associated Press
COLUMBUS, Ohio -- When the Big Ten plays its first conference championship game next season, it'll be the Leaders division against the Legends division.
The conference, expanding to 12 teams in all sports and adding divisions and a championship game in football starting next season, on Monday also unveiled a new logo and 18 football awards, each named after two standout Big Ten performers.
"The Legends, not too hard in that we have 215 College Football Hall of Fame members, we have 15 Heisman Trophy winners," commissioner Jim Delany said in an exclusive interview with The Associated Press. "We thought it made perfect sense to recognize the iconic and the legendary through the naming of the division in that regard. ... We've had plenty of leaders in the conference, that's for sure, but the emphasis here is to recognize the mission of using intercollegiate athletics and higher education to build future leaders."
New Identities Open New Era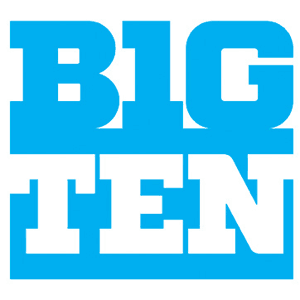 The Big Ten is expanding to 12 teams in all sports and adding divisions and a title game in football starting next season:
Leaders Division
Illinois, Indiana, Ohio State, Penn State, Purdue, Wisconsin
Legends Division
Iowa, Michigan, Michigan State, Minnesota, Nebraska, Northwestern
With Nebraska becoming the conference's 12th team next year, the conference created new divisions that it introduced in September. Illinois, Indiana, Ohio State, Penn State, Purdue and Wisconsin will be in the Leaders Division, with Iowa, Michigan, Michigan State, Minnesota, Nebraska and Northwestern in the Legends Division.
Delany said the conference had considered naming the divisions after coaches, players, commissioners and faculty but it was too difficult to single out just two.
It also disdained from going with compass points since geography had been only the third consideration when the conference announced the divisional setup three months ago. In order, the main factors were competitive balance, maintaining rivalries, and then geography.
Asked if Leaders and Legends was too bland, or not unique to the Big Ten, Delany responded, "All of these things will engender discussion. We want to engage our fans. All I can tell you is that we thought long and hard about what not to do. We thought harder about what to do."
The logo is a block "Big Ten" which includes an homage to the original 10 members with those numerals embedded in the last two letters of the word Big.
Rittenberg: Big Ten Swings, Misses

In revealing the names for its new divisions, among other announcements Monday, the Big Ten could have done better and didn't help its national perception, at least in the short term, ESPN.com's Adam Rittenberg writes. Blog
• Blog network: College Football Nation
The design firm Pentagram came up with the new logo. And, no, the conference never seriously considered putting a 12 in its logo or changing its well-known brand name to include the number of members today.
"There will be people who would want us to be digitally correct with our name and our number, but I think we have 100-percent support of the people who have responsibility for these programs -- in fact, it was a presidential directive -- that we maintain our name," Delany said.
The conference also introduced 18 new football awards which will be presented starting in 2011 with the advent of divisional play and Nebraska joining the fold.
The awards include the Stagg-Paterno Championship Trophy, presented to the winner of the conference title game, an offensive player of the year award honoring Otto Graham and Eddie George and a defensive trophy which will honor Bronko Nagurski and Charles Woodson. The Hayes-Schembechler Coach of the Year trophy will also be introduced next season.

Copyright 2010 by The Associated Press
EDITORS' PICKS
Is Jameis Winston still the top pick? Here's how the combine impacted Todd McShay's first-round outlook.
Mock 3.0

These five 2016 QBs could start from Day 1.
Hamilton

Boise State leads the list of top Group of 5 jobs.
Low »
MORE COLLEGE FOOTBALL HEADLINES