2009 College Football Kickoff
UCLA's Defense Overwhelms Virginia
UCLA scored three defensive touchdowns en route to a 28-20 win over Virginia.
GONE CAMPING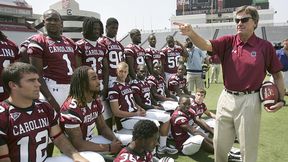 The players aren't the only ones back on campus. Our bloggers are hitting the road and practice fields across the nation to get the latest news.
COLLEGE FOOTBALL BLOG NETWORK
FANTASY FOOTBALL
Check out College Football Challenge, just one of our fantasy games. Play!