Discussion
No keeping down Kachine Alexander
5-foot-9 senior guard is the best inch-for-inch rebounder in the country
Originally Published:
November 9, 2010
By
Graham Hays
| ESPN.com
They both grew up in places where it pays to be handy with a snow shovel. They both made their mark playing college basketball between the Mississippi River and the Rocky Mountains, a landscape within which there's room to stretch out and fill up a box score. They both were blessed with the kind of pitch-perfect supporting casts that would make David Simon green with envy.
And both possess the kind of basketball charisma that makes every season its own story.
If ...

Read full story
2010-11 Season Preview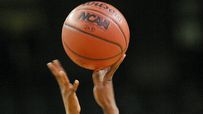 Get ready for 2010-11 with ESPN.com's women's college basketball preview.
Friday, Nov. 12
•
ESPN.com's Preseason All-Americans
•
Maya Moore three-peat: Preseason POY
•
Predictions: League winners, five contenders
•
Voepel: Baylor a Final Four favorite
Thursday, Nov. 11
•
Voepel: Summitt optimistic at Tennessee
•
Hays: Elite Eight losers back for more
•
Hays: Mid-major players to watch
•
Hays: Mid-major top 10 (and then some)
Wednesday, Nov. 10
•
Top five players at each position
•
Hays: 10 more players to watch
•
Voepel: VanDerveer just 'giddy' at Stanford
Tuesday, Nov. 9
•
Voepel: Coach G's Texas-sized task
•
Hays: Thomas, McCallie united at Duke
•
Hays: No keeping down Iowa's Alexander
Monday, Nov. 8
•
ESPN.com preseason top 10
•
Voepel: A look at 2010-11
•
Hays: UConn must be more than Moore
•
ESPN The Mag: Brittney Griner's ready
MORE WOMEN'S BASKETBALL HEADLINES