Discussion
Elight Eight losers are back for more
Duke, Florida State, Kentucky and Xavier came so close to Final Four in 2010
Originally Published:
November 11, 2010
By
Graham Hays
| ESPN.com
The Final Four teams gather on the game's grandest stage every spring, characters in a three-act drama that always plays to a full house of fans and the occasional vice president. The penultimate four, on the other hand, play to the sound of one hand clapping. They disperse to empty gyms across the map, sometimes slinking and other times striding, but forgotten all the same in the hubbub of the season's final weekend.
Only four of the more than 300 teams that started last November ...

Read full story
2010-11 Season Preview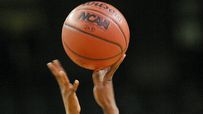 Get ready for 2010-11 with ESPN.com's women's college basketball preview.
Friday, Nov. 12
•
ESPN.com's Preseason All-Americans
•
Maya Moore three-peat: Preseason POY
•
Predictions: League winners, five contenders
•
Voepel: Baylor a Final Four favorite
Thursday, Nov. 11
•
Voepel: Summitt optimistic at Tennessee
•
Hays: Elite Eight losers back for more
•
Hays: Mid-major players to watch
•
Hays: Mid-major top 10 (and then some)
Wednesday, Nov. 10
•
Top five players at each position
•
Hays: 10 more players to watch
•
Voepel: VanDerveer just 'giddy' at Stanford
Tuesday, Nov. 9
•
Voepel: Coach G's Texas-sized task
•
Hays: Thomas, McCallie united at Duke
•
Hays: No keeping down Iowa's Alexander
Monday, Nov. 8
•
ESPN.com preseason top 10
•
Voepel: A look at 2010-11
•
Hays: UConn must be more than Moore
•
ESPN The Mag: Brittney Griner's ready
MORE WOMEN'S BASKETBALL HEADLINES