ESPN.com's preseason top 10
Originally Published:
November 7, 2010
ESPN.com
TEN TEAMS TO WATCH
Two consecutive national titles. Seventy-eight straight victories. The reigning national player of the year. Defending champion Connecticut was an easy pick to lead off our preseason top 10. The Huskies -- also No. 1 in the ESPN/USA Today and Associated Press preseason rankings -- were the unanimous top dogs by ESPN.com's panel of contributors -- columnists Mechelle Voepel, Graham Hays and Charlie Creme and editor Melanie Jackson.
Ranking
2009-10/
Points/
(High/low*)
Analysis
1. Connecticut



39-0

40

(1/1)
Returning starters: 2. Most notable: Maya Moore (18.9 ppg, 8.3 rpg); Tiffany Hayes (10.2 ppg, 3.3 rpg)

"The Huskies lost a lot of talent to the WNBA (Tina Charles and Kalana Greene) and injury (Caroline Doty), but they also beat everyone by a lot of points until the title game last season. As long as Maya Moore is around, they can only be dethroned on the court." -- Hays
2. Stanford



36-2

35

(2/3)
Returning starters: 3. Most notable: Nnemkadi Ogwumike (18.5 ppg, 9.9 rpg); Kayla Pedersen (15.8 ppg, 9.5 rpg, 2.7 apg); Jeanette Pohlen (9.3 ppg, 2.9 rpg, 4.5 apg)

"Could the fourth (consecutive) time be the charm for the Cardinal at the Final Four? The Ogwumike sister act will try to make it so." -- Voepel
3. Baylor



27-10

33

(2/3)
Returning starters: 2. Most notable: Brittney Griner (18.4 ppg, 8.5 rpg, 6.5 bpg); Melissa Jones (10.4 ppg, 6.3 rpg)

"The Lady Bears are clearly the Big 12 favorite after last season's Final Four trip. But this deep team just lost senior point guard Kelli Griffin, who left the program." -- Voepel
4. Tennessee



32-3

26

(4/6)
Returning starters: 5. Most notable: Angie Bjorklund (13.9 ppg, 2.7 rpg, 2.9 apg); Shekinna Stricklen (12.7 ppg, 6.1 rpg, 3.9 apg); Glory Johnson (10.1 ppg, 7.7 rpg); Kelley Cain (10.5 ppg, 7.7 rpg)

"This season's Lady Vols are a familiar cast of characters, with Vicki Baugh returning, and really should put coach Pat Summitt back in NCAA title contention again." -- Voepel
5. Duke



30-6

24

(4/6)
Returning starters: 3. Most notable: Jasmine Thomas (16 ppg, 4.3 rpg); Karima Christmas (9.6 ppg, 5.3 rpg); Krystal Thomas (7.3 ppg, 6.6 rpg)

"The returns of Jasmine Thomas, Krystal Thomas and Karima Christmas plus a top recruiting class give the Blue Devils the best team they've had in a few seasons and make Duke the big ACC favorite." -- Creme
6. Xavier



30-4

22

(5/6)
Returning starters: 4. Most notable: Amber Harris (16.1 ppg, 8.9 rpg, 1.8 bpg); Ta'Shia Phillips (13.9 ppg, 11.7 rpg); Special Jennings (8.4 ppg, 2.1 rpg, 4.4 rpg); Katie Rutan (8.8 ppg)

"When Amber Harris elected to return for one more season alongside Ta'Shia Phillips, Xavier ensured it would remain a big player on the national stage." -- Hays
7. Ohio State



31-5

16

(7/7)
Returning starters: 5. Most notable: Jantel Lavender (21.4 ppg, 10.3 rpg); Samantha Prahalis (16.3 ppg, 3.8 rpg, 8.0 apg); Brittany Johnson (9.3 ppg, 2.6 rpg)

"New season, same storyline: The Buckeyes are favored to be the Big Ten's best team, and Jantel Lavender and Sam Prahalis are one of the nation's top inside-outside duos. Prahalis' emotion and passion are a huge plus, but she must keep them under control." -- Jackson
8. Texas A&M



26-8

9

(8/NR)
Returning starters: 3. Most notable: Danielle Adams (16.3 ppg, 5.8 rpg); Tyra White (10.6 ppg, 4.1 rpg)

"The Aggies tended to have a bit of a Jekyll-and-Hyde quality a year ago. Finding more consistency, especially from Danielle Adams and the backcourt, will be the determining factor." -- Creme
9. Kentucky



28-8

6

(9/10)
Returning starters: 4. Most notable: Victoria Dunlap (18.1 ppg, 8.4 rpg); A'dia Mathies (13.6 ppg, 4.8 rpg)

"Kentucky crept onto the national scene last season. Now, after coming up one win short of the Final Four, high expectations go hand in hand with All-America candidates. One key is who steps in for senior point guard Amber Smith (4.4 apg in 2009-10), who is out indefinitely after an ACL tear in late July." -- Jackson
10 (tie). Florida State



28-6

3

(8/NR)
Returning starters: 2. Most notable: Courtney Ward (10.7 ppg, 3.5 rpg, 5.7 apg); Alexa Deluzio (8.5 ppg); Chasity Clayton (8.1 ppg, 5.3 rpg)

"The losses are significant, but the Seminoles return five versatile rotation players from an Elite Eight team, and coach Sue Semrau says freshman Natasha Howard has the talent to be the best player in program history." -- Hays
10 (tie). North Carolina



19-12

3

(9/10)
Returning starters: 5. Most notable: Jessica Breland (14.5 ppg, 8.1 rpg in 2008-09); Cetera DeGraffenreid (14.4 ppg, 5.1 apg); Italee Lucas (14.7 ppg, 2.5 apg); Chay Shegog (8.9 ppg, 6.0 rpg)

"A lot depends on if Jessica Breland is close to the player she was before battling cancer. The Tar Heels were a talented supporting cast in search of a star last season." -- Hays
Notre Dame and West Virginia each received one vote.
* Refers to the highest and lowest votes a team received from ESPN.com's contributors; NR indicates the team was "not ranked" by at least one contributor. First-place votes were worth 10 points, second place nine points, etc.
2010-11 Season Preview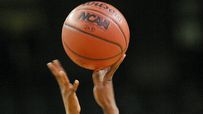 Get ready for 2010-11 with ESPN.com's women's college basketball preview.
Friday, Nov. 12
•
ESPN.com's Preseason All-Americans
•
Maya Moore three-peat: Preseason POY
•
Predictions: League winners, five contenders
•
Voepel: Baylor a Final Four favorite
Thursday, Nov. 11
•
Voepel: Summitt optimistic at Tennessee
•
Hays: Elite Eight losers back for more
•
Hays: Mid-major players to watch
•
Hays: Mid-major top 10 (and then some)
Wednesday, Nov. 10
•
Top five players at each position
•
Hays: 10 more players to watch
•
Voepel: VanDerveer just 'giddy' at Stanford
Tuesday, Nov. 9
•
Voepel: Coach G's Texas-sized task
•
Hays: Thomas, McCallie united at Duke
•
Hays: No keeping down Iowa's Alexander
Monday, Nov. 8
•
ESPN.com preseason top 10
•
Voepel: A look at 2010-11
•
Hays: UConn must be more than Moore
•
ESPN The Mag: Brittney Griner's ready