now
Debbie Antonelli
@debbieantonelli
Who will get to 30 pts 1st? @umdwbb Shatori Walker Kimbrough or @OhioState_WBB Kelsey Mitchell? Game 2 Big Monday 9pm espn2
espnW
@espnW
.@MechelleV breaks down 5 X-factors to Big Monday's @UConnWBB vs. @GamecockWBB 1-2 showdown (ESPN2, 7 p.m. ET): es.pn/1QmfjtY
Phoenix Mercury
@PhoenixMercury
ICYMI& our cure for a case of the Mondays& #PENNYBACK penny.phxmerc.com pic.twitter.com/ElL0QqTXE0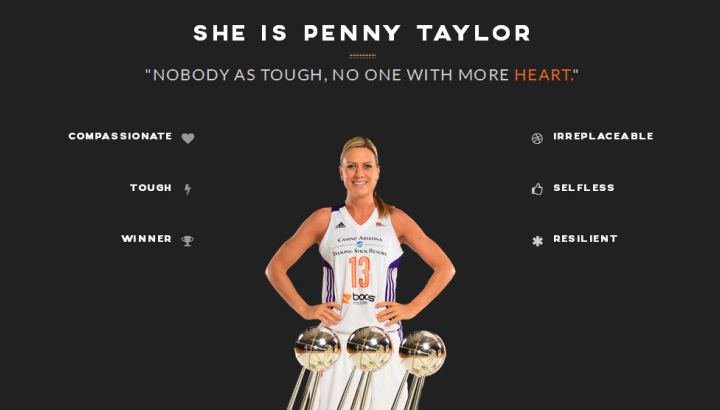 CHICAGO SKY
@wnbachicagosky
Did you hear the news? pic.twitter.com/oW9Q8u9QmT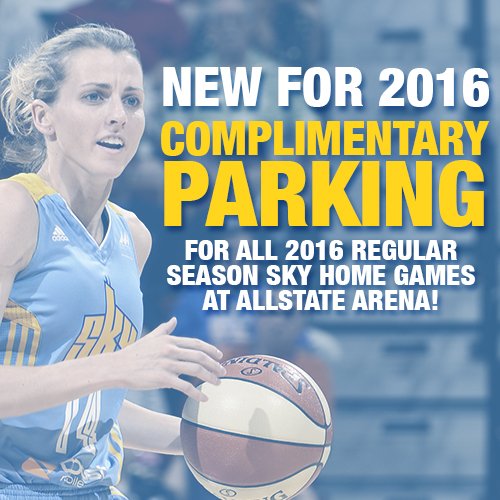 Graham Hays
@grahamhays

espnW counts down the top 25 players in college softball. @HerdSB's Morgan Zerkle leads off at No. 25. espn.go.com/espnw/news-com& via @espnW
ESPN
@espn
Dawn Staley has built up South Carolina much like Geno Auriemma did UConn many years ago: es.pn/1Pxs4St pic.twitter.com/OnMnnh76qy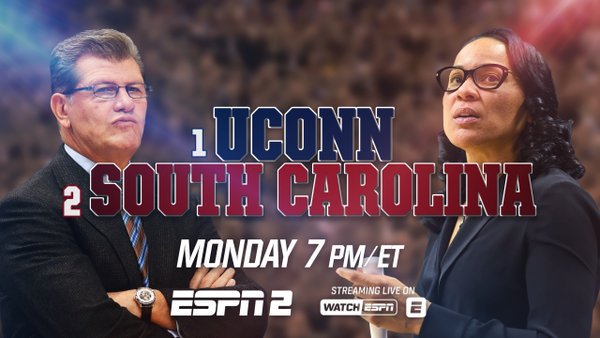 Debbie Antonelli
@debbieantonelli
Watch @rachelbanham15 @SynergySST @GophersWBB trailed in gm...legit buckets! 6 trans 3s,1 blob 3, 1 stepback 3,11 2pters,7x fouled in act=60
Mechelle Voepel
@MechelleV
Thank you, Uncle Maddio's, in Columbia, S.C., for having vegan cheese and tofu. Delicious pizza!
Debbie Antonelli
@debbieantonelli
Thx for having me on the show. My focus is w/ @ClemsonMBB gm 9pm tonight but will keep eye on @GamecockWBB vs UCONN twitter.com/ESPNUpstate/st&
Indiana Fever
@IndianaFever
.@EWeezy_For3eezy is a 5-7 point guard who graduated from Rutgers in 2013 and made her @WNBA debut last summer. 📷: on.nba.com/1TOCvq2
Indiana Fever
@IndianaFever
.@JFP32 has played for the #Fever since her rookie season in 2011. Last year, Pohlen appeared in 26 games, shooting 40% from 3-point range.
Kevin Negandhi
@KNegandhiESPN
@RebeccaLobo @karalawson20 I will be watching you two.
espnW
@espnW
Got college hoops questions? @Chiney321 is hosting a Twitter Q&A today (7 - 8 pm ET). #HoopsWithChiney pic.twitter.com/3MOqg1iJVd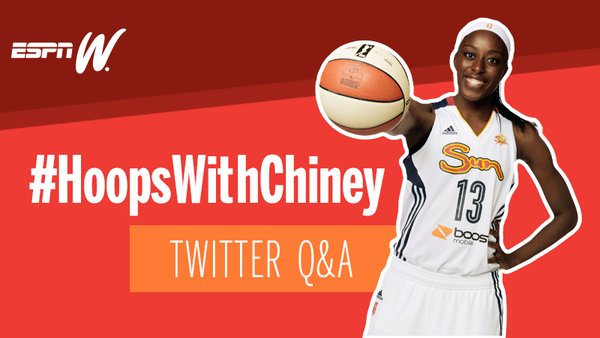 Indiana Fever
@IndianaFever
Free Agent News: Indiana has signed @JFP32 & @EWeezy_For3eezy to Training Camp contracts. on.nba.com/1UYNR9A pic.twitter.com/PRZNXlCvl4