Rex Ryan zings Tom Brady again
Updated:
January 13, 2011, 3:39 AM ET
By
Jane McManus
| ESPNNewYork.com
FLORHAM PARK, N.J. -- Rex Ryan said he meant no disrespect to Tom Brady last week, but the Jets coach couldn't resist another dig when asked what he thought of the Patriots quarterback's decision to attend "Lombardi" instead of scouting his next opponent by watching the AFC wild-card game between the Colts and Jets.
Ryan paused and spoke very distinctly.
"Peyton Manning would have been watching our game," he said.
"

Peyton Manning would have been watching our game.

"

-- Rex Ryan on Tom Brady going to play
Brady told Boston's WEEI that he went to see the Broadway play Saturday night because watching the game would makes him too anxious, but Brady said he caught the end of the game anyway.
"I was watching the second half and I was actually kind of pissed that I watched it because I didn't go to sleep until 3 in the morning," Brady said. "You just get riled up as I watch and then I start rooting for a team to win, and that's not really what I want to be doing."
WEEI is the same radio station that aired Brady's declaration this summer that he hated the Jets and avoided the HBO series "Hard Knocks."
It looks like the intensity of the dialogue isn't going to ebb in the week leading up to the divisional championship between the Jets and Patriots this Sunday in New England.
In the last trip to Gillette Stadium, the Jets lost 45-3. Some of the players have said they thought the Patriots ran up the score on the Jets, and Monday in his first press conference of the week, Ryan said he was outcoached.
But Ryan also said that he found Brady's habit of pointing at his opponent after scoring a touchdown hard to take. He said it while explaining last week's comments praising the Colts quarterback's work ethic.
"There's only one guy that belongs in that category and that's Peyton Manning, and that's all I was saying," Ryan said. "But again I understand how it's going to be a slap, that I took a shot at Brady and all that.
AFC Divisional Playoffs


Get all the news and commentary on the Patriots-Jets matchup on ESPN.com's matchup page.
• Playoffs schedule | New OT rules
• Blog network:
AFC East | Patriots blog | Jets blog
"He took a shot at me by his antics on the field. So, I understand that, that's what it is. I don't want him to score so I'm going to do whatever I can to keep him out of the end zone. He's going to try to look at me and do what he always does and sprints off the field and all that. ... He always points after he scores to everybody. Again, my job is to keep him out of the end zone."
Ryan implied that he thought Brady's actions on the field were a form of taunting.
"[It's] Brady being Brady, I don't like seeing that -- nobody does, no Jets fan likes to see that," Ryan said. "I know he can't wait to do it. He's not going to say anything publicly, but he does it."
Asked if he points specifically at him, Ryan said he didn't think so but then he made a joke about the weight he has lost since undergoing lap-band surgery.
"I'm not as big a target as I used to be," Ryan said.
Which may not exactly be true. If the Patriots had any shortage of bulletin board material, Ryan has done his best to turn himself into a target as big as a balloon in the Macy's Thanksgiving Day Parade this week.
Which could just be part of the game plan.
Jane McManus is a reporter and columnist for ESPNNewYork.com.
ESPNNewYork.com
Jane McManus has covered New York sports since 1998 and began covering football just before Brett Favre's stint with the Jets. Her work has appeared in Newsday, USA Today, The Journal News and The New York Times.
Follow Jane on Twitter.
SUPER BOWL XLV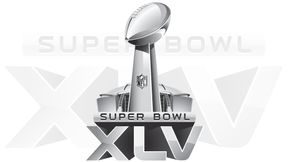 The Packers defeated the Steelers 31-25 in Super Bowl XLV to win their 13th league title.
Super Bowl Central
|
Super Bowl blog
SUPER BOWL PREDICTIONS
WHAT'S REALLY AMERICA'S TEAM?
HOF: FAULK, DEION HEAD CLASS OF 2011
HOT READ: CHEESEHEADS/MCCARTHY
STEELERS COVERAGE
PACKERS COVERAGE
COMMENTARY/BLOG POSTS
SCOUTS INC.
SPORTSNATION
SPORTS TRAVEL
NFL BLOG NETWORK
FOLLOW US ON TWITTER
ESPN PASSPORT
EDITORS' PICKS
The Knicks' surge came to a screeching halt against the Pacers.