CONTESTS
Do you know a college-bound student athlete that excels on AND off the field?
WEEKENDS ON DEMAND
Ian OConnor Show 3/2/14
Can Wichita State go all the way to the title, can Syracuse rebound from this rough stretch, Tanaka makes his debut, What Carmelo Anthony should do and Lebron James' mask
Mike Lupica 3/2
Is college basketball in trouble because of low scoring games? How should the NFL legislate the "N" word? Plus Mark Jackson and Phil Simms join the program.
Alan Hahn
Howard Beck of the Bleacher Report and Al Iannazzone of Newsday join the show to break down what they think is wrong with the New York Knicks.
Bill Pidto
Chris Herring of the Wall Street Journal joins to talk about another Knicks loss and Rangers Play by play man, Kenny Albert comes on to talk about the Rangers 2nd half
THE CAPTAIN'S LAST CALL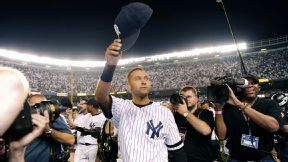 When Derek Jeter gets announced his final season in pinstripes, the Michael Kay Show was all over it with guests aplenty.

MIKE & MIKE IN THE MORNING
Golic Vs. Reilly
Mike Golic and Rick Reilly go at it over Notre Dame's position in the college football landscape. Listen

ULTIMATE SPORTS BAR BRACKET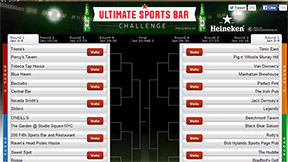 Heineken and ESPN New York wanted to know what watering hole in and around the NYC is your Ultimate Sports Bar. Find out who won »