LIVE ON ESPNNEWYORK.COM
SportsCenter AllNight
12:00 AM-4:00 AM


VALENTINE'S DAY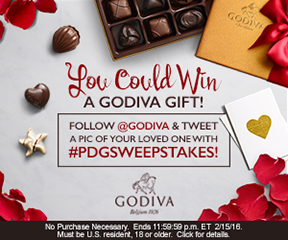 GODIVA wants you to put your affection on display for the world to see. Follow @GODIVA and share a picture of your loved one on twitter with #PDGSweepstakes for a chance to win a GODIVA prize package! More info »
98.7 OUT AND ABOUT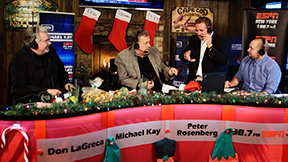 98.7 FM's Michael Kay, Don La Greca and Peter Rosenberg were LIVE on December 18 as they thanked their dedicated, passionate listeners and clients at Miller's Ale House in Paramus, N.J. On Facebook

SUPER WEEK SOUND
Brandon Marshall
Brandon Marshall explains why Michael shouldn't be so bothered by on field celebrations and sends an important message to Johnny Manziel.
Eli Manning
Eli Manning wants his brother to win on Sunday and talks about Tom Coughlin's exit.
Joe Namath
Joe Namath thinks the Jets shouldn't pass up a chance at Colin Kaepernick.
Chris Russo
Chris Russo previews Super Bowl 50 and discusses his options for returning to New York radio.
Ryan Reynolds
Ryan Reynolds talks about playing Deadpool.
Cuba Gooding Jr
Cuba Gooding Jr talks about what it's like to play OJ Simpson and his love of hockey.
Herm Edwards
Herm Edwards previews Sunday's game and thinks the deciding factor will be Cam Newton.
Shaun O'Hara
Shaun O'Hara delights in the fact that Michael ate a banana and thinks the Panthers are on the verge of a historic season.
EVENTS
Mon., Feb 8 - Join us at Hooters on 33rd Street. Win tix and prizes!
SHOWS
Podcasts

Shows »