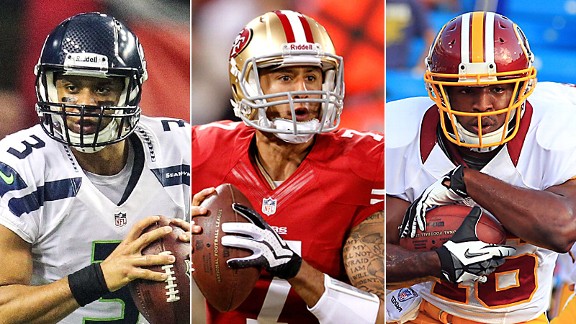 Deferred Payments
Breakout stars can't bank on early success. Plus: Baltimore's inspiration, Bay Area bliss and more.
Schefter » Scouts: BAL-S.F.

numberFire: Prediction

SB Central » Road to Superdome »
USA TODAY Sports

FANTASY FOOTBALL
Count On Him?
With championships on the line, can Michael Crabtree be trusted?
Ranks: RB | TE | WR
NFL PHOTO GALLERIES
LATEST GALLERIES
Andrew Weber/USA TODAY Sports
16 Photos
AROUND THE LEAGUE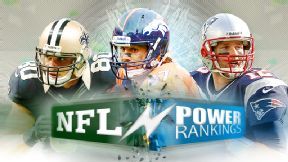 Week 15 was rough for three top contenders. Did their losses lead to a shake-up? Rankings »

Also see:
•
Yates: Why Patriots must win in Baltimore
•
Grantland: What really went wrong with RG III
•
Wells: Indy: Small market to two superstars
•
Barnwell: The Rams' Path to Redemption
•
Betting: Early Week 16 line moves

•
PFF: Manning among the NFL's best closers

•
Graziano: Will Giants' Coughlin get fed up?
NFL DRAFT 2014
Keen On Keenan


The Chargers' third-round pick has been a first-rate WR this season. Kevin Weidl

2014 Key Dates
Feb 18-25: Scouting combine, Indianapolis
March 11: Free agency period begins
May 8-10: NFL draft, New York
NFL AUDIO