Commentary
QB upheaval widespread
Issues behind center not derailing Steelers; other teams not so fortunate
Originally Published:
September 22, 2010
By
John Clayton
| ESPN.com
It's remarkable to think that two weeks into the season, a little more than a fifth of the league is in quarterback flux.
The Steelers' season started with Ben Roethlisberger on suspension, but they already have lost Dennis Dixon and Byron Leftwich for a spell to knee injuries and will go with Charlie Batch this week. Nevertheless, they are 2-0 because of a stifling defense. Other franchises aren't as fortunate.
QUESTIONS, PLEASE
Do you have a query for John Clayton?
Click here to send a note to his mailbag.
The Eagles' quarterback controversy between Michael Vick and Kevin Kolb has been well-documented, but the Jason Campbell benching in Oakland has been a little under the radar. Campbell was brought over in a trade from the Redskins to stabilize years of unsettled quarterback problems. Six quarters into his reign, Bruce Gradkowski replaced him. On Wednesday afternoon, the Raiders announced Gradkowski will start Sunday.
The acquisition of Campbell was supposed to pull the Raiders out of the rut of being a 5-11 team every year, but they face the danger of falling back into that rut if they can't figure out how to end years of quarterback pain.
The Browns need Jake Delhomme to bounce back from an ankle injury, but I don't know if Delhomme or Seneca Wallace can pull out a win before the Oct. 31 bye week. The Browns blew chances to win against the Bucs and Chiefs. Now they have a schedule that includes Baltimore, Cincinnati, Atlanta, Pittsburgh and New Orleans. After the bye, they have the Patriots and Jets.
Shaun Hill was a nice pickup for the Lions as a backup, but the Lions need Matthew Stafford to get back by midseason and move the franchise forward. In Buffalo, it probably doesn't matter whether Trent Edwards or Ryan Fitzpatrick is the quarterback. You also figure Brian Brohm will get a look along the way. The Panthers had no choice in benching Matt Moore and going to Jimmy Clausen. Moore was getting only 10 completions a game.
The big debate in Buffalo is whether the Bills will be in position to draft Andrew Luck of Stanford next year if he turns pro. From the looks of the team, they probably will have the chance.
From the inbox
Q: If you've watched the Bills play in any game during the past two years, O-line woes have been a constant. The tackles get pushed into the pocket over 50 percent of the time. Cornell Green is atrocious. Unless it is faced with a no-pressure prevent package, the offensive line is incapable of protecting long enough to sustain a five- to seven-step passing game. Period.
Jarrett in Pittsburgh
A: You are correct in your evaluation. That is one of the many reasons I rated the Bills No. 32 in the latest Power Rankings and have them on the clock for the top of next year's draft. They should have never broken up the line they were trying to build a couple of years ago. The biggest mistake was not paying Jason Peters, who was a talented left tackle. Instead, they put big money into Langston Walker and Derrick Dockery and then let them go when they felt it wasn't working. One of the problems with the Bills is the decisions to let starters go without replacements in place. They let Terrell Owens and Josh Reed skip out of town without replacing them. They drafted guards to fix the offensive line when they let their tackles go.
Short takes
Pete in Los Angeles wonders if there is going to be any reduction in the suspension of Packers defensive end Johnny Jolly, who had a Purple Drank-type case in Houston. He's out for the year. No reduction. … John of Houston asks one of the most important questions of the offseason: Will the Pats give Randy Moss another contract? I can see them giving him the franchise tag. A three-year deal would be appropriate, but you get the feeling that won't happen. … Brent in Norman, Okla., is a Packers fan and wants to know where the Packers are in a possible Marshawn Lynch trade. I think they are monitoring the possibility but will wait a few weeks before making any kind of offer. The Packers want to see how their remaining running backs fare. … Jimmy in Milwaukee wants his Bears to explore a Logan Mankins trade. The draft choice price would be too expensive. Plus, the Bears are weaker at tackle than they are at guard. … Dave in Shelbyville, Ky., wonders if ESPN has something against the Redskins because they don't have Trent Williams on the Rookie Watch. Understand, it's harder to track a left tackle on any kind of watch. Other positions offer numbers. There aren't many numbers for offensive tackles. … Mark in Vivian, La., wonders why there aren't many blocked punts. Great question. In 2008, there were 13 blocked punts. Last year there were only six. There were 22 in 2002. I credit the punters. Like place-kickers, punters have become perfectionists in getting the ball off quickly. Protection schemes are better. For the record, two punts have been blocked this year. … Ricky in San Diego asks how the Patriots are using tight ends this season. Aaron Hernandez is more like a tall slot receiver. They are using him like the Bears use Greg Olsen. … David in Lawrence, Kan., I know you are a Chiefs fan and very loyal. You have the right read on your team. I do think they have a chance to get to seven wins with their 2-0 start, but you're wise in not thinking playoffs. … Steve in Golden, Colo., can't figure out why people keep calling for Los Angeles to have an NFL team. It's simple. It's the second-biggest market in the country. … Edmund in Melbourne, Australia can't figure out why Adalius Thomas, 33, can't get a job. He will, but his age is starting to work against him. … Ed in Arlington, Va., has a suggestion for the Redskins. He wants them to make Fred Davis a wide receiver. That doesn't need to happen. He's too valuable in the two-tight end formation. Watch his numbers grow as the season goes on. … Jeff M. in Atlanta remembers how the Falcons had a good year in 2008 with Michael Turner having a big season. Since then, he believes the offense has regressed. You hit on the key. Turner has to return to something close to the 2008 version and make defenses fear the run. … Jason in Raleigh, N.C., can't figure out why Jamaal Charles isn't the Chiefs' top running back. Thomas Jones is a locker-room leader and still pretty good. That's the reason. … Jason in Charlotte, N.C., thinks Willie Parker, 29, is the perfect back to help the Rams. I disagree. Parker's not a good fit there because of his age.
Q: My question is regarding the Oakland Raiders' offensive line. Do you think their O-line is more adept at blocking the 3-4 teams in the AFC West? To me, it looked like they were getting beat by the smaller, faster, more agile defensive line players of the Titans, whereas all the AFC West teams play with bigger-bodied 3-4 lines. Although there was little to no game-planning in the preseason, it did look like Oakland's O-line was dominating the line of scrimmage against 3-4 teams. Am I on to something here?
Josh in Derby, Kan.
A: The unsettled center position gives the Raiders a big problem going against 3-4 defenses, but I contend the line has trouble against all schemes. Actually, the Raiders were trying to get bigger at center, but in doing so, they lost a little athleticism. This isn't a coaching issue. It's a talent issue. The last big commitment the Raiders made to the offensive line was drafting Robert Gallery. Since then, they've been patching with trades and free-agent additions. Here it is two weeks into the season and the Raiders have created a quarterback controversy with the benching of Jason Campbell. Uncertainty at quarterback isn't going to help things along the line either.
Q: I loved the game plan that Houston used against Indy. I've always thought Arian Foster was a stud and deserved to start. Even though the Texans have started the season with great success, we know history and this team blows games within the division. I sense Gary Kubiak is on the hot seat this year. The Texans have a balanced attack on offensive and a decent D. If the Texans miss the playoffs, is Kubiak gone?
Paul in Mechanicsville, Va.
A: Kubiak couldn't be any safer. He signed a contract extension and he's doing his best coaching. Finally, he has a running back in Foster he trusts. Foster gives the Texans the running threat to draw the eighth defender near the line of scrimmage. When that happens, Matt Schaub can switch to a passing attack. Now the Texans can beat teams two ways -- running and passing. Give Kubiak credit. It took time to develop Schaub into an elite quarterback, but Schaub accomplished that during Kubiak's tenure. Now the running game looks potent. For the first time, the Texans look like a team that can win within the AFC South. All signs are pointing to the Texans' best season ever.
Q: How much sense would it make if the Packers traded A.J. Hawk to Buffalo for Marshawn Lynch? Both have diminished roles (Lynch for sure) and would fill needs for both teams.
Chris in Chandler, Ariz.
A: It would work well for the Packers, but it doesn't work well for the Bills. No trade. Hawk fits better in a 4-3 defense as a weakside linebacker. The Bills switched to a 3-4. Hawk would feel as uncomfortable in the Bills' scheme as he is in the Packers' scheme. The Packers would have to cough up a draft choice to get Lynch. If there is a way to do it for a fourth-round choice, it would be a great move. With a two-game lead over the Vikings, the Packers should go for it and try to make a run to the Super Bowl. The loss of Ryan Grant was huge. Lynch would fill the void perfectly.
Q: You spoke about how things looked bleak for the Cardinals and Derek Anderson at quarterback. You also said the Cardinals should be looking to the draft next year to find a quarterback. I know Max Hall was not drafted and has only played against the second and third teams when he has played, but why are you already writing him off?
Todd in Denver
A: Don't fall into the trap the Carolina Panthers did with Matt Moore. Quarterbacks are undrafted for reasons. That's not to say an undrafted quarterback won't be successful. Kurt Warner, Tony Romo and several others have been major success stories. But they need extra time to develop. To assume that Hall can turn around the fortunes of the Cardinals would be ill-advised at the moment. The Panthers watched Moore win a few starts and thought he was ready to be the 16-game starter. After two off performances, the Panthers are 0-2 and in crisis mode. There is nothing wrong with drafting a top quarterback in the first round and still developing Hall. If the Cardinals do that, they have more options. If they have to, they could trade Hall for value or play him if the drafted quarterback struggles or gets hurt.
Q: After the call in the Detroit game where Calvin Johnson dropped a touchdown as he went to the ground, do you think NFL defenses will be coached to make sure they tackle a player any time he catches a pass in the end zone? The rule only applies if the receiver goes to the ground. I would make sure he always goes to the ground.
Steve in Villa Hills, Ky.
A: That's what coaches do and do so well. They adjust to rule changes. Coaches spend the entire week studying film and coming up with new techniques for players. I was talking to an NFL official the other day and we were discussing just what you said. Over the past couple of years, the rules have been changed to allow defensive backs to be more aggressive in coverage. A couple of years ago, the league stopped giving receivers the ball if they were pushed out of bounds by defenders. Coaches followed that lead and taught defenders to be more aggressive at the line of scrimmage. Seeing the Johnson play, defensive backs know the play doesn't end until the whistle is blown and the receiver has reached a position on the ground in which he can show an official he has the ball.
Q: I have what might be a silly question. I watch a lot of football and I have noticed something this year that I've never noticed as much of before -- players' helmets flying off. Sure, you see this from time to time, but during the preseason, it was nothing short of amazing how many plays resulted in at least one player being "de-helmeted." Are you aware of any changes that have been made to the design of the helmets, or is this just an anomaly?
Rick in Kokomo, Ind.
A: You do watch a lot of games and have picked up on something. I don't know the reason. This goes beyond players buckling the chin strap. All do. I don't think it's a complete equipment issue. Part of it might be the way players are now hitting. Each year, the league is more strict in enforcing helmet hits. Maybe players are using their shoulders and pads more with upper-body hits and helmets fly off because of the force. Commissioner Roger Goodell thinks too many players aren't using enough padding because they don't think it looks good. There are expansive straps that might turn players off. This needs to be further evaluated.
Q: Which do you think had more impact on the Steelers' recent defensive performance? The idea that they had to "step up" or the fact that their offense ran a more traditional (Steelers' tradition anyway) run-based offense and therefore had longer possessions? My thought on running the ball more is to make the possessions last longer and give your defense more time to rest. What do you think?
Joel in Guthrie Center, Iowa
A: It's clearly the defense that is winning the day for the Steelers. Their defense has been stifling in the past two weeks. On a certain level, it reminds me of 1976, when the Steelers lost two quarterbacks because of injury and the defense was outstanding. I like the fact that they are running the ball. It helps the defense, but the defense has been the big reason the Steelers are 2-0. Starting off with the Falcons and Titans was a very difficult challenge. The Steel Curtain is looking better than ever.
John Clayton, a recipient of the Pro Football Hall of Fame's McCann Award for distinguished reporting, is a senior writer for ESPN.com.
NFL senior writer
Senior NFL writer and commentator
Joined ESPN in 1995
Member of the writers' wing of the Pro Football Hall of Fame in Canton, Ohio
SPONSORED HEADLINES
MORE NFL HEADLINES
MOST SENT STORIES ON ESPN.COM
NFL WEEK 3 PREVIEW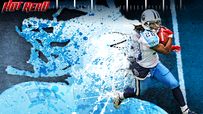 POWER RANKINGS
MNF: PACKERS AT BEARS
HOT READ: CHRIS JOHNSON
EAGLES NAME VICK STARTER
COMMENTARY/BLOG POSTS
FANTASY FOOTBALL
NFL BLOG NETWORK
FOLLOW US ON TWITTER
ESPN FAN SHOP