Discussion
'My heart don't pump fear no more'
Michael Vick may have his regrets, but going to prison isn't one of them
This article appears in the Dec. 14 issue of ESPN The Magazine as No. 13 in The Mag's list of the biggest 100 sports stories of the year.
« PREVIOUS: No. 12 - Y.E. Yang defeats Tiger Woods at the PGA Championship.
Michael Vick is trying to keep his balance.
Standing in a room inside the Eagles' practice facility, he perches awkwardly on one leg as he attempts to wiggle on cleats. His hands are filled with Air Force I's, a hairbrush, ...

Read full story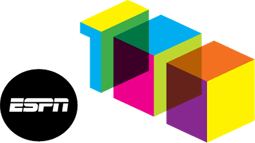 The year in sports had electricity (Bolt's 9.58), controversy (see: Mannygate) and one Super finish. But what do you get when you add firsthand memories to a lot of questions about the world of sports in 2009? ESPN The Magazine's ESPN 100.
1.First Person: Usain Bolt outruns the world


2. First Person: James Harrison's pick-six caps off first half of Super Bowl XLIII


3-11. Quiz Questions
12. First Person: Y.E. Yang bests Tiger at PGA Championship


13. First Person: Michael Vick returns to the NFL
14-25. Quiz Questions
26. First Person: Mine That Bird pulls huge upset at Kentucky Derby


27. First Person: DeWayne Wise saves Mark Buehrle's perfect game


28. Twitter becomes athletes' mouthpiece, changing everything


29. First Person: Syracuse basketball takes UConn to a historic six overtimes


30-47. Quiz Questions
48-60. Quiz Questions
61. First Person: LeBron James' buzzer-beater stuns Magic in Game 2


62-74. Quiz Questions
75. First Person: Anthony Napolitan's double front flip gets X Games buzzing


76-77. Quiz Questions
78. First Person: Xavier's Jordan Crawford dunks on LeBron James


79-89. Quiz Questions
90. Syracuse lacrosse squeaks by Cornell in NCAA Championship


91-100. Quiz Questions