Discussion
Mayne Street with Jared Allen
Kenny gets some validation from the Minnesota Vikings DE
Updated:
January 4, 2011, 12:45 PM ET
By
Kenny Mayne
| ESPN The Magazine
KM: This is the last Mayne Street column. I don't want you to see that it's gone next issue and think it's because you sucked. JA: Okay. My feelings won't be hurt.
KM: When most guys are introduced during games, they brag about their schools -- like, "The Ohio State University." But you say "culinary school." JA: Yes, yes. "The Culinary Academy." It pisses off the people where I went to school, Idaho State, because I think they want some pub. Another time I said the ...

Read full story
ESPN The Magazine: January 10, 2011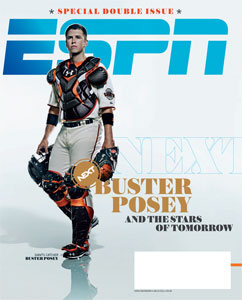 Check out ESPN The Magazine's January 10, 2011 issue -- NEXT -- below.
Features