Discussion
Shell game
A head-to-head review of three NFL helmets
Originally Published:
January 6, 2011
By
Amanda Angel
| ESPN The Magazine
NFL players can wear any helmet that meets the requirements the league has adopted from the National Operating Committee on Standards for Athletic Equipment. Still, most guys choose Riddell, which pays to be the league's official helmet. Even NFL advisers agree that open competition among makers would outweigh the benefits of official helmet fees. "It should be based on research, not financial arrangements," says Kevin Guskiewicz, who chairs the Subcommittee on Safety Equipment and Playing ...

Read full story
ESPN The Magazine: January 10, 2011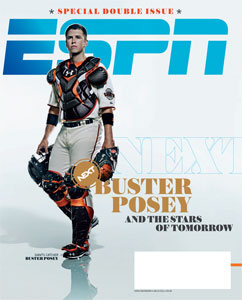 Check out ESPN The Magazine's January 10, 2011 issue -- NEXT -- below.
Features