Discussion
Blood simple
On-field tests could soon take the guesswork out of identifying concussions
Originally Published:
January 6, 2011
By
Shaun Assael
| ESPN The Magazine
In the not-so-distant future, trainers may not have to rely on baseline testing and sideline questions to diagnose concussions. One pinprick, and an on-the-spot blood test will do.
In Ohio, researchers are zeroing in on a protein called S100B, levels of which are elevated in the blood after a nervous system injury. It is considered to be so reliable an indicator of damage that European insurers already require evidence of it before approving pricey CAT scans. "Brain damage doesn't ...

Read full story
ESPN The Magazine: January 10, 2011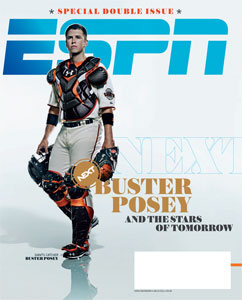 Check out ESPN The Magazine's January 10, 2011 issue -- NEXT -- below.
Features