Commentary
Faces of the game: Jerry Jones
In the riveting drama that is the National Football League, everyone has a role to play
Updated:
August 25, 2010, 12:26 PM ET
By
Eddie Matz
Portfolio by Ture Lillegraven
| ESPN The Magazine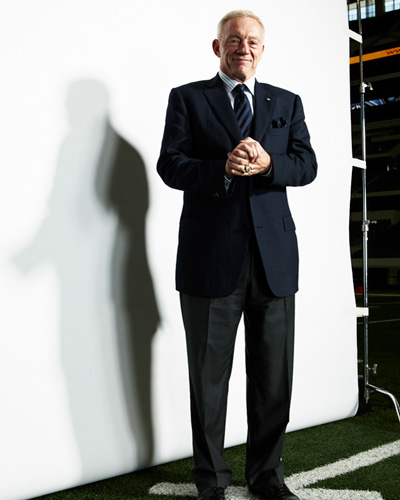 The Guiding Hand
Jerry Jones
Saying that the Cowboys owner, president and GM is involved in day-to-day decisions is like saying George Washington was involved in politics. By the way, the team remains the NFL's most valuable franchise.
SPONSORED HEADLINES
MORE NFL HEADLINES
MOST SENT STORIES ON ESPN.COM

In the riveting drama that is the National Football League, everyone has a role to play. ESPN The Magazine profiles a number of these faces -- some familiar, some not-so-familiar -- in its Sept. 6 issue.
Part I
Part II