Commentary
Shell game
A head-to-head review of three NFL helmets
Originally Published:
January 6, 2011
By
Amanda Angel
| ESPN The Magazine
NFL players can wear any helmet that meets the requirements the league has adopted from the National Operating Committee on Standards for Athletic Equipment. Still, most guys choose Riddell, which pays to be the league's official helmet. Even NFL advisers agree that open competition among makers would outweigh the benefits of official helmet fees. "It should be based on research, not financial arrangements," says Kevin Guskiewicz, who chairs the Subcommittee on Safety Equipment and Playing Rules. We concur! And so we give you an open competition. Here are three manufacturers and the different ways each promotes safety.
MAKE: Riddell
MODEL: Revolution 360 (debuts in January)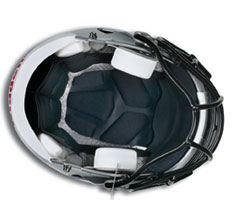 Courtesy of Riddell Sports
TECHNOLOGY:
Riddell favors telemetric feedback. Data from its Head Impact Telemetry System (HITS), which uses sensors to measure the intensity and location of blows, informed the design. Most significant tweak: more protection in front, where 70% of concussive impacts occur.
COMPANY LINE:
"Technology that actively reports head impact information from the field will be the next leap forward," says Thad Ide, VP of research and development.
USERS:
About 75% of players wear Riddell, the NFL's official helmet through 2014.
MAKE: Schutt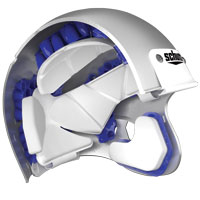 Courtesy of Schutt Sports Inc.
MODEL:
Air Series
TECHNOLOGY:
Schutt focuses on materials. A conical padding system made from thermoplastic urethane (TPU) is more shock absorbent and resilient than foam. And a thicker shell helps to deflect impacts.
COMPANY LINE:
"We're bound to relentless innovation,"says president Robert Erb, "but I don't know if there are a lot of places you can go other than lighter and stronger materials."
USERS:
Around 25% of the league, including
Eli Manning
,
DeSean Jackson
and
Chris Johnson
.
MAKE: Xenith
MODEL: X1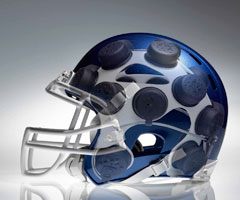 Courtesy of Xenith LLC
TECHNOLOGY:
Xenith is rethinking infrastructure. To address repeated lower-impact hits, it has implemented a shock bonnet lining that attaches to the interior of the shell and features 18 shock-absorbing, puck-shaped pads.
COMPANY LINE:
"We've really paid a lot of attention not only to the high-energy but also to the medium- and low-energy hits," says founder Vin Ferrara. "If you look at data of what players experience, it has overwhelmingly shifted to those hits."
USERS:
Matt Birk
,
Dallas Clark
,
Josh Cribbs
,
Ryan Fitzpatrick
,
Jeff Saturday
,
Ricky Williams
ESPN The Magazine: January 10, 2011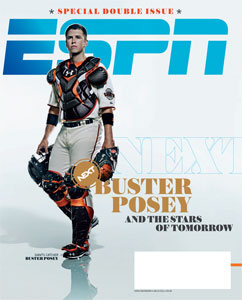 Check out ESPN The Magazine's January 10, 2011 issue -- NEXT -- below.
Features

MOST SENT STORIES ON ESPN.COM