Commentary
Expect AFC favorites to pass test
Run-oriented Jets and Ravens at a disadvantage in divisional-round matchups
Originally Published:
January 13, 2010
By
John Clayton
| ESPN.com
Wild-card victories by the Jets and Ravens should naturally have their fans excited.
For the Jets, the second round of the playoffs is a bonus. Coach Rex Ryan advanced with a rookie quarterback, Mark Sanchez, who played smart and poised in beating the Bengals. The Ravens became the first team to go into New England and beat a Tom Brady-led Patriots team in the playoffs.
QUESTIONS, PLEASE
Do you have a query for John Clayton?
Click here to send a note to his mailbag.
But can that momentum carry over into the next round?
A lot of experts are trying to justify potential upsets for the Jets in San Diego and the Ravens in Indianapolis this weekend. Although anything can happen on any given day, the next step will be difficult for both wild-card teams.
More than anything else, the AFC divisional playoff games are a test to see how much of a quarterback league this really is. As I've been preaching all season, teams with top quarterbacks have an extra advantage because of rule changes that protect quarterbacks from injuries and penalize downfield contact. In this mailbag, we've debated the elite quarterback concept because the term may be misleading. But the top 15 quarterbacks, whom I consider to be elite, had a combined 111-35 record in the regular season against the 17 teams that don't have quarterbacks of that caliber.
Test No. 1 will be the Ravens at the Colts. I consider Ravens QB Joe Flacco an elite quarterback. His numbers are solid enough to merit that honor. He's won three playoff games in two seasons. But Flacco hasn't been Flacco in the past month. He has a hip injury that is draining fluid into his quad, limiting his mobility and lowering his passing numbers.
That has turned the Ravens back into a running team, but running teams don't have the impact they had in past years, which is I why the Colts have a big advantage. The Colts won the regular-season meeting in Baltimore, 17-15. This weekend's game is in a dome, and since 2000, dome playoff games have produced 14 more points per game than outdoor playoff games. Advantage: Indianapolis.
The Jets are more dependent on the run than the Ravens to cover for Sanchez, who is going up against Chargers QB Philip Rivers. Advantage: Rivers. The Chargers have the ability to score more points. Despite one playoff win, Sanchez is not yet an elite quarterback.
I wouldn't venture a guess as to what will happen in the NFC playoffs. All four teams are loaded with great quarterbacks and potent offenses. We'll see if the AFC will continue to pass the quarterback test that has been consistent throughout the 2009 season.
From the inbox
Q: Isn't this offseason an example of why the Rooney Rule doesn't work? The Redskins, Browns and now Seahawks are just giving minorities "interviews" to satisfy a rule that doesn't have much bearing on who gets a job. Teams are going to hire who they want. Mike Tomlin, Lovie Smith and Romeo Crennel didn't get hired because they were minorities, they got hired because teams thought they were the right people for the job.
Josh in Winston Salem, N.C.
A: I would agree the system is flawed, but it's certainly working better than what you are seeing in college football. I don't know if you can have a perfect system. What you want is pressure on teams to do the right thing in hiring minorities. It does concern me that teams this year gave interviews only to fulfill the Rooney Rule. That's troubling. But it's hard to argue that Mike Shanahan and Pete Carroll weren't deserving of head-coaching jobs. It's progress, but slow progress.
Short takes
Edwin from North Carolina wonders if the Panthers can be a threat again since they could lose DE Julius Peppers in free agency and could cut QB Jake Delhomme. Coach John Fox is returning. It's a solid team with a good defense. The Panthers will be competitive next year and the schedule is easier, which will help. … Jason in Bryn Mawr, Pa., doesn't understand why I gave the Eagles an A grade and the Cowboys a B-plus when the Cowboys won the division. Until mid-December, I considered the Cowboys to be an underachieving team. Now, they are playing to their potential. … Josh in Winston Salem, N.C., is taking issue with my calling Tom Coughlin a great coach. He built a winner with an expansion team in Jacksonville. He won a Super Bowl with the Giants. That's great in my eyes. … Rich in Anaheim wants a postseason evaluation of the Rams and the direction they will take in the draft. If they don't come up with a quarterback, they are going nowhere, so I expect them to take Sam Bradford. They are still two drafts away from winning, but they need to find a quarterback if they want to eventually be a winner. … Brian in Fishers, Ind., notes that Chiefs fans were bummed out at the beginning of the season. Now that the season is over, Brian thinks things aren't as bad. The Chiefs still have a long way to go, but getting Charlie Weis as offensive coordinator will help. They also need to get some receivers. … Back to the Cowboys for a second: Nick in Weirton, W.Va., wants to know why the Cowboys are playing their best toward the end of the season. It helps not having the locker-room drama now that WR Terrell Owens is gone. QB Tony Romo got hot at the right time. The defense has great talent and chemistry. Give coach Wade Phillips some credit, too. … Barry in Farmington Hills, Mich., wants to know whom I voted for in the MVP race. I went for Colts QB Peyton Manning. … Jeff in Jefferson, N.J., asks what the Eagles should do with reserve QB Kevin Kolb. I get the strong feeling that Eagles ownership would love to give him the chance to play next year if they can get trade value for Donovan McNabb. … Rahul in Chicago wants to know what QB Rex Grossman's market is for 2010. It's not much of a market. He'll probably stay as the Texans' backup.
Q: How about this idea for keeping games more competitive late in the season. Keep everything the same with how teams make the playoffs (division leaders and wild-card teams), but give home-field advantage to the team with the better record (instead of automatically giving division winners a home game). Under this system, the Week 17 game between Arizona and Green Bay would have been much bigger as it would have determined home-field advantage. I know this wouldn't solve all problems because the Colts had such a big lead and would have rested their starters anyway, but it would have made some of the other games more interesting for sure. What do you think about this idea?
Jason C in Albany, N.Y.
A: I don't like the concept, but you may be on to a solution. The NFL traditionally wants to reward division winners with home field. But what you say has merit. This still wouldn't affect the Colts or Saints, who had locked up everything early, but it might save a game or two and make them more meaningful. The NBA made a minor adjustment in its seedings that reflect what you are talking about. This is an idea that the league probably won't consider, but it's a pretty good thought.
Q: Realistically, how much of a chance will Mike Shanahan have to succeed as coach of the Redskins?
Joe in Gaithersburg, Md.
A: If he finds the right quarterback in this draft, he'll be successful. If he doesn't, the Redskins will be competitive and decent. Shanahan is a great coach. Owner Dan Snyder will open the checkbook and allow general manager Bruce Allen to get great players. You know a Shanahan-coached team will be good at running the football. If he gets the right quarterback, the Skins will climb back into the playoff race within a year or two. The first year might be tough because Shanahan will have to weed out some veterans who aren't living up to their contracts. Still, Shanahan is such a good coach that the team's record might be better than people expect.
Q: I've noticed that some teams fall in love with other teams' backup quarterbacks (Matt Schaub, Matt Cassel and A.J. Feeley to name a few), and sometimes it just doesn't pan out. How does a team differentiate between the guys who can really start in the NFL and the guys who are career backups? Or is it more of a gamble?
Gary in Middlebury, Ind.
A: There is no formula. At some point, teams have to take chances and hope it works. Although it took three years for Schaub to fight through injuries, he finally emerged into a top-flight quarterback. Drafting a quarterback in the first round and making him a successful starter is about a 50-50 proposition. I'd give a 30-70 success rate to plucking a backup from another team and making him a starter. Even though we're in a pretty good era for quarterbacks, there still aren't enough great quarterbacks to satisfy every team.
Q: Rivers has led the Chargers to two postseason wins and one regular-season win over the Colts. With his obvious improvement this season, why don't you think the Chargers can beat the Colts if they play in the AFC Championship Game?
Keivan in San Diego
A: They can, but I don't know that they will. The Chargers aren't as loaded as they were in past years. They aren't as good at stopping the run, and they have to manufacture more of their pass rush with defensive-back blitzes than ever before. Where the Chargers have an advantage is that they are big and physical on both lines and their pass-catchers are so much bigger than the Colts' cornerbacks and safeties. I do think these teams will meet in the AFC Championship Game. If that happens, it could be a classic.
Q: Can you explain how future Hall of Famer Marvin Harrison didn't play a down in 2009? Was he asking for too much money? Harrison's no spring chicken, but there must be teams out there who could use veteran WR help in 2010.
Rick in Chicago
A: Apparently, teams looked at his declining speed and years of knee problems and decided not to give him a chance. That's a shame, but you can understand where teams are coming from. Harrison is a future Hall of Famer, but teams felt bad about offering him a chance at what probably would've been a minimum salary. I know Harrison wanted to play, but he didn't reach out to enough teams to seek out opportunities. Not playing in 2009 probably means he's not going to get a chance in 2010. He could have helped a team in need of a slot receiver, at the very least.
Q: What has Vincent Jackson got to do to be considered as a Pro Bowler? Every Chargers highlight reel this year had a Jackson catch or two, and almost all of them are spectacular.
Gopi in San Diego
A: All he has to do is keep playing and developing and it could happen next season. Jackson finished as the third alternate in the voting. There was no turnover at the top. Andre Johnson, Brandon Marshall, Reggie Wayne and Wes Welker repeated as the four Pro Bowl receivers from the previous year. Randy Moss and Chad Ochocinco were the top two alternates. With the possibility of Marshall's being traded to an NFC team, and with Welker's coming off major knee surgery, Jackson could move up two spots. In fact, it's not out of the question for something to happen for him this year. Moss is already filling in for Welker. If two other receivers don't go, Jackson is in. But at this stage, I'm sure he's looking more at the Super Bowl than the Pro Bowl.
Q: Is there a chance the Broncos could get Terrell Owens if they get rid of Marshall?
Brandon in Jacksonville, Fla.
A: No way. If Marshall was considered a problem for Josh McDaniels, could you imagine how Owens would be in McDaniels' eyes? McDaniels wants a team concept. Even though Owens was a good team player for the Bills this season, he's out for himself. Plus, Owens is older and has declining skills. I don't see the fit.
Q: Can you see the Redskins being a 3-4 defense? You said earlier this year that success in a 3-4 is dependent on finding a talented nose tackle -- well we have the best in Albert Haynesworth supposedly, and Brian Orakpo looks like he would succeed as a DeMarcus Ware-type 3-4 OLB. It seems like a natural move to me.
Christopher in Olney, Md.
A: That's why Shanahan hired Jim Haslett. He brings the 3-4 scheme from his days as defensive coordinator of the Pittsburgh Steelers. One of the first things Shanahan wanted to do was switch to a 3-4. Haslett talked with Shanahan throughout the season about joining his staff with an aggressive 3-4 scheme that features plenty of blitzes. Orakpo already has one season as a rushing linebacker in a 4-3. He shouldn't have any problem adjusting to a 3-4. It's a good fit.
John Clayton, a recipient of the Pro Football Hall of Fame's McCann Award for distinguished reporting, is a senior writer for ESPN.com.
NFL senior writer
Senior NFL writer and commentator
Joined ESPN in 1995
Member of the writers' wing of the Pro Football Hall of Fame in Canton, Ohio
SPONSORED HEADLINES
MORE NFL HEADLINES
MOST SENT STORIES ON ESPN.COM
2009 NFL PLAYOFFS: ROAD TO MIAMI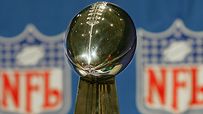 Who will supplant the Steelers as champions? The Colts and Saints will square off in Super Bowl XLIV on Feb. 7 in Miami.
COMMENTARY/BLOGS
CHAMPIONSHIP GAMES
Colts 30, Jets 17
Saints 31, Vikings 28 (OT)
DIVISIONAL ROUND
Vikings 34, Cowboys 3
Jets 17, Chargers 14
Saints 45, Cardinals 14
Colts 20, Ravens 3
WILD-CARD GAMES
Jets 24, Bengals 14
Cowboys 34, Eagles 14
Ravens 33, Patriots 14
Cardinals 51, Packers 45 OT