Commentary
Will Cowboys end Favre's party?
Vulnerable LTs might tell story in Cowboys-Vikings showdown
Originally Published:
January 14, 2010
By
John Clayton
| ESPN.com
Brett Favre has been the NFL's biggest story for two seasons. He came out of retirement in the summer of 2008 to ruin the Green Bay Packers' season and give the New York Jets hope. After his trade to New York, the Jets jumped to an 8-3 start that fizzled when Favre suffered a torn biceps muscle and the defense wore down. This season, he came out of retirement in the summer to add an average of 5.7 points to the Minnesota Vikings' offense, vault them to a 12-4 regular-season finish and secure the NFC's No. 2 seed.
On Sunday in the Vikings' home divisional playoff game against the Dallas Cowboys, we'll find out two things: Can Favre still win a playoff game, and was this two-year odyssey worth it? Favre came out of retirement to go to a Super Bowl, not to be one-and-done in the playoffs.
Even though there's a generation gap with his younger receivers, he's had a blast developing Percy Harvin and Sidney Rice. In the video room, they plot out adjustments in routes in case things go wrong. Favre tells Rice how to turn a clearing route into a deep completion if he notices a few keys. He's made Harvin, a rookie, one of the league's more dangerous third-down options.
But Sunday's game against the Cowboys could end the party. While the Vikings are favored, the Cowboys enter Mall of America Field (aka the Metrodome) as perhaps the hottest team in the playoffs. Tony Romo finally has figured out what he must do to win playoff games. He's on fire.
The Cowboys' running game is back thanks to the explosiveness of a healthy Felix Jones and Marion Barber's tenacious inside running. Wade Phillips has maintained job security while the defense is back to living up to its potential.
What this game might come down to is which left tackle is more vulnerable. Vikings left tackle Bryant McKinnie was selected to the Pro Bowl but has struggled, to the point that he was benched in one game. He has allowed nine sacks this season. To make matters worse, he's going against Cowboys All-Pro linebacker DeMarcus Ware.
If Ware harasses Favre, the Vikings' offense could be in trouble. Minnesota is going to need a great game from its offensive line to win. The Vikings have issues on defense. They lost middle linebacker E.J. Henderson (broken leg) for the season, cornerback Antoine Winfield has lost speed because of a foot injury, the pass rush has been spotty of late and the safeties are vulnerable to giving up big plays.
Cowboys left tackle Flozell Adams is another key to this game. He's given up eight sacks this season, and he must face Vikings defensive end Jared Allen. One big worry is Adams' potential to commit false starts because of the crowd noise. He has six false starts this season. Romo could be thrown off his rhythm if there are two or three false-start penalties.
1. Arizona Cardinals at New Orleans Saints: This game isn't called the Arena League Championship, but it might fill the bill. How can there not be a lot of scoring in this one?
The Cardinals-Packers wild-card game on Sunday was a classic. Playing inside with the roof closed in Glendale, Ariz., Kurt Warner and Aaron Rodgers dueled in a 51-45 classic. But high-scoring playoff games are expected in domes. In 18 dome playoff games played since 2000, teams combined for an average of 55.7 points compared with a little more than 41 points in outdoor playoff games. The winning team averages 34.2 points in dome playoff games. Odds favor a 35-31 shootout between the Saints and Cardinals in the Superdome on Saturday.
Warner might not have a healthy Anquan Boldin for this game, but he's done OK without him. Boldin has an MCL knee sprain and a high ankle sprain that forced him to miss the wild-card game against the Packers. He's questionable this week. But without him, Warner worked the middle of the field well by getting passes to Early Doucet and Steve Breaston while Larry Fitzgerald drew double coverage.
The Saints have had a few days to see why Warner was able to complete 21 of 22 passes in the middle of the Packers' secondary, so the Saints' secondary will need to funnel more attempts to outside the numbers. Safety Darren Sharper will be one of the keys there. He had a Pro Bowl season with nine interceptions, three returned for touchdowns. Teammate Roman Harper was a first alternate to the Pro Bowl at safety, too.
But the Saints' defense can't get too overconfident going into the game. The pass defense had an impressive 68.6 quarterback rating against it -- third best in the league -- and also had an impressive 57.6 completion percentage against. But how much of that was a by-product of the schedule?
The Saints played the league's easiest schedule, and faced more rookie quarterbacks than any team in football. They played the Tampa Bay Buccaneers' Josh Freeman twice, the Detroit Lions' Matthew Stafford and the New York Jets' Mark Sanchez. They played the Philadelphia Eagles and Atlanta Falcons when backup quarterbacks started because of injuries.
Still, the Saints have home field, Brees' skills and the play calling of head coach Sean Payton. The bye week has allowed their long injury list to shrink, but the defensive line still is hurting. Defensive tackle Sedrick Ellis has been playing with a banged-up knee, and defensive end Charles Grant went on the injured reserve list last week.
This game, though, will be all about offense.
2. Baltimore Ravens at Indianapolis Colts: Plenty of so-called experts and fans jumped on the Ravens' bandwagon as they watched them destroy a New England Patriots team that fell apart in the wild-card game last Sunday.
Some think the Ravens can carry that momentum into Lucas Oil Stadium to upset Peyton Manning and the Colts on Saturday. That will be hard to do.
The Colts have had a chance to get healthy during their bye week. There is a decent chance they could have every starter available, justifying in their minds the decision to bench injured starters and a healthy Manning in the final two games. While Colts fans were angered at losing the chance for a 16-0 season, the Colts are aiming for the Super Bowl, so they have a lot of pressure to get off to a good start.
While the Ravens own a talented defense that held the Colts to 17 points in the first meeting during the regular season, they have plenty of problems. First, their secondary isn't as deep as it was in the first meeting. Since the 17-15 loss to the Colts in November, the Baltimore secondary lost cornerback Fabian Washington for the season, leaving it with Domonique Foxworth, Chris Carr and Frank Walker as the top three cornerbacks.
Manning is aware of possible holes in the Ravens' secondary and has had all week to prepare. Plus, his receiving corps is healthy again now that wide receiver Pierre Garcon has recovered from a hand injury.
The other worry for the Ravens is quarterback Joe Flacco. Flacco has shown he can play with the top quarterbacks in the league, but he's ailing. His sore hip caused fluid to drain into a quad muscle, limiting his mobility. It takes him a couple of quarters to loosen up. His throws tend to sail high. Last week he had only four completions against the Patriots, including two short screens.
Flacco is still learning how to beat the top quarterbacks in football. That's expected for a second-year quarterback. He has faced top quarterbacks 10 times this season, but he's won only three games. Fortunately for him, the running offense bailed him out with 52 attempts against the Patriots last week. The Ravens know they can run the ball against the Colts, but they must produce touchdown drives. They lost the first meeting to the Colts because they could produce only five field goal drives. That won't be enough to win Saturday.
3. New York Jets at San Diego Chargers: Jets head coach Rex Ryan is all about defense and running the football. The NFL is all about passing and scoring touchdowns. Ryan has gone against the odds all season to make the playoffs. Now he'll see if he can go against the odds and pull an upset against a great passer: the Chargers' Philip Rivers.
In many ways, the Jets are the group you don't want invited to a passing party. They play great defense. They blitz more than any other team in the league. They have a rookie quarterback, Sanchez, who is dependent upon a successful running attack to make his play-action passes work.
In the Jets' wild-card victory over the Cincinnati Bengals on Saturday, things worked to perfection. Had Braylon Edwards not dropped a sure touchdown pass, Sanchez would have been perfect on six play-action throws. Now that backup halfback Shonn Greene has proved he has 100-yard capability, the Jets can attack the Chargers with two potent running backs. Thomas Jones remains one of the top backs in the conference despite being older than 30.
There is no doubt that the Chargers will give up running yards, but defensive coordinator Ron Rivera has done a great job of rallying his defense to hold down offenses once they get into the red zone. The biggest concern for the Jets is Rivers. Sure, cornerback Darrelle Revis can take away wide receiver Vincent Jackson and limit the number of big throws in his direction, but Rivers still can throw to tight end Antonio Gates, wide receiver Malcolm Floyd and halfback LaDainian Tomlinson. Rivers continues to evolve as one of the top quarterbacks in the league.
The test of this game is whether a running team can go deep into the playoffs. The Jets were fortunate in drawing the Bengals in the first round. The Bengals have lost speed and separation at wide receiver. Carson Palmer didn't pass accurately in the final weeks. The Bengals were ready to be had, and the Jets clearly outplayed them.
But the odds are stacked against the Jets this week. It's hard for teams to go cross-country and win. It's harder when the Chargers have the ability to score 30 points. This game will be physical, but the Chargers clearly have a big advantage.
John Clayton, a recipient of the Pro Football Hall of Fame's McCann Award for distinguished reporting, is a senior writer for ESPN.com.
2009 NFL PLAYOFFS: ROAD TO MIAMI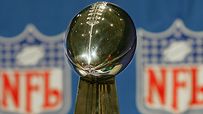 Who will supplant the Steelers as champions? The Colts and Saints will square off in Super Bowl XLIV on Feb. 7 in Miami.
COMMENTARY/BLOGS
CHAMPIONSHIP GAMES
Colts 30, Jets 17
Saints 31, Vikings 28 (OT)
DIVISIONAL ROUND
Vikings 34, Cowboys 3
Jets 17, Chargers 14
Saints 45, Cardinals 14
Colts 20, Ravens 3
WILD-CARD GAMES
Jets 24, Bengals 14
Cowboys 34, Eagles 14
Ravens 33, Patriots 14
Cardinals 51, Packers 45 OT