Commentary
Saints' D, Jets' offense on the spot
Overshadowed in the big picture, both units must deliver in conference title games
Originally Published:
January 19, 2010
By
Len Pasquarelli
| ESPN.com
As the ugly stepsister units from among the league's final four, the New York Jets' offense and the New Orleans Saints' defense must play respectably in the conference title games on Sunday for their teams' seasons to continue into Super Bowl XLIV.
Ranked 20th in the league in total production during the regular season, despite ranking No. 1 in rushing, New York's offense is the only one still playing that was ranked outside the top 10 in the regular season. And although the Saints were second in the NFL in takeaways (39), New Orleans still was 25th in defense over the course of the regular season, and is the lowest-rated unit still playing.
But even though those short-shrift units have become almost afterthoughts for their clubs -- after all, the high-octane Saints were No. 1 offensively in 2009, and the Jets featured the NFL's top-rated defense -- they likely will be critical to Sunday's outcomes.
Even if the Jets limit Peyton Manning and the Colts' offense to less than their average for the year (25.6 points per game counting the divisional-round victory over Baltimore), the New York offense, which is now averaging 21.6 points, must have a good performance. And although New Orleans' potent offense (32.6-point average counting the playoffs) might not be slowed much, the club's defense will still have its hands full with Brett Favre and Adrian Peterson and Sidney Rice, and will have to stifle a Minnesota offense that hung 34 points on the red-hot Dallas defense.
Because of the matchups in the conference championship games, the Saints and Jets probably will require both halves of the equation to advance to Miami. It isn't necessarily imperative that the Jets' offense and the Saints' defense command the steering wheel of their club's Super Bowl bandwagons, but neither unit can strictly be a backseat driver.
Given the brilliance of their opposite units, it's not unusual that New York's offense and New Orleans' defense merit second-banana status. It would be unlikely, though, for either team to win on Sunday without a major contribution from those units.
"It's the [conference] championship game, just one step short of the Super Bowl, and you need both sides to have a good game to come out on top," said New Orleans middle linebacker Jonathan Vilma. "Hey, even with [our offense], you can't count on just outscoring people. We have to make plays, too. Because the teams are usually so good, and evenly matched, you don't get many shootouts at this level."
Since 1990, when the NFL adopted the 12-team playoff format, there have been only five (of 19) NFC Championship Games in which both franchises scored 25 points or more. Just one of those contests, Arizona's 32-25 victory over Philadelphia last season, came in the last 10 years. There has been only one championship game in both conferences in which both clubs exploded for more than 30 points each -- the Colts' 38-34 comeback win over New England in the 2006 AFC title contest.
Teams that won the NFC championship have averaged a gaudy 29.5 points in the title games since '90, and so defense is typically at a premium. Yet it's a premium that New Orleans' defense, which was particularly suspect versus the run in the final month of the regular season, is more than willing to pay for a Super Bowl berth.
The Saints surrendered an average of 166.3 rushing yards per game during the three-game losing streak with which they concluded the regular season.
Typical of a Gregg Williams-coordinated outfit, the aggressive Saints scored a league-high eight defensive touchdowns in 2009. Notably, a dozen of the Vikings' 18 turnovers came on the road. And although Minnesota's point differential was 15.4 points in nine games at the Mall of America Dome, it was only 2.5 points away from home.
"We have to play our game, and that means being resourceful and taking the ball away," said Pro Bowl free safety Darren Sharper, who tied for the league lead in interceptions (nine) and had three returns for touchdowns.
The 13-year veteran Sharper has not had much luck against Favre, with whom he played eight seasons in Green Bay. Sharper has faced Favre six times since leaving the Packers and has one interception.
New York rookie quarterback Mark Sanchez threw no interceptions against the Colts in a Dec. 27 victory and must continue his penchant for ball security. In that game, Sanchez attempted only 19 passes and threw for 106 yards. Meanwhile, the Jets, who led the NFL in rushing attempts (607) during the season, had 44 rushes for 202 yards. They probably will rely on a similar formula on Sunday, one that will attempt to limit the possessions for Indianapolis' offense.
Still, the Colts scored fewer than 20 points just five times in 2009, and two of those occurred in the final two games of the season, when Indianapolis pulled its starters early and substituted generously.
The Colts scored 20 points or more in 12 games (counting the postseason) and averaged only 10.8 offensive possessions in those games; amazingly, in eight of those contests, they had 10 offensive series or fewer.
The Baltimore Ravens went into Saturday's divisional-round game feeling that their powerful ground game could keep Manning and the Indianapolis offense off the field. Yet the Colts still won 20-3, while limiting the Ravens to 87 yards rushing. Indianapolis held a large advantage in time of possession (33:58-26:02) and scored those 20 points on just 12 possessions.
"We've got to not only control the ball but also score points," said New York rookie tailback Shonn Greene, who has rushed for more than 100 yards in each of the Jets' two playoff victories. "Whatever that takes."
Len Pasquarelli is a senior writer for ESPN.com.
SPONSORED HEADLINES
MORE NFL HEADLINES
MOST SENT STORIES ON ESPN.COM
2009 NFL PLAYOFFS: ROAD TO MIAMI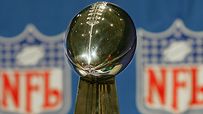 Who will supplant the Steelers as champions? The Colts and Saints will square off in Super Bowl XLIV on Feb. 7 in Miami.
COMMENTARY/BLOGS
CHAMPIONSHIP GAMES
Colts 30, Jets 17
Saints 31, Vikings 28 (OT)
DIVISIONAL ROUND
Vikings 34, Cowboys 3
Jets 17, Chargers 14
Saints 45, Cardinals 14
Colts 20, Ravens 3
WILD-CARD GAMES
Jets 24, Bengals 14
Cowboys 34, Eagles 14
Ravens 33, Patriots 14
Cardinals 51, Packers 45 OT