Commentary
Home field not such an advantage
Proliferation of dynamic quarterbacks makes road wins more likely
Originally Published:
January 6, 2011
By
John Clayton
| ESPN.com
The wild card in the NFL wild-card playoff round is that having the home field doesn't mean much.
Since 2004, wild-card teams have gone 13-11 against the division-winning teams with home-field advantage. This weekend, the wild-card New Orleans Saints and Baltimore Ravens are favorites, and even though the Green Bay Packers are underdogs in Sunday's road trip to Philadelphia, they won the season-opener there.
Things changed in 2004, when Eli Manning, Ben Roethlisberger and Philip Rivers came into the league. Wild-card teams with top quarterbacks are dangerous, regardless of their regular-season records. Winning on the road is tough, but Joe Flacco has won three playoff road games as a wild card. Roethlisberger has won as a sixth seed. Good quarterbacks have the ability to win road games because they can make comebacks in the fourth quarter.
The other difference is that the switch to four divisions in 2002 created the potential for years in which one or two divisions could be weak. The New Orleans Saints carry an 11-5 record and the Lombardi Trophy into Qwest Field against a 7-9 Seahawks team.
Here are the 10 biggest things to watch this weekend:
1. Brees gets another chance on the road: One strange fact of this opening round of the playoffs is that Mark Sanchez of the Jets and Flacco of the Ravens have more road playoff wins than Drew Brees, one of the top three quarterbacks in football. Flacco is 3-2 as a road playoff quarterback. Sanchez is 2-1. Brees is 0-2, but Saturday's NFC wild-card game against the Seahawks is his first road playoff game since 2006. Brees was on two "not-ready-for-prime-time'' playoff teams in San Diego and New Orleans when he went on the road. Sean Payton was just setting up the Saints' offensive machine in 2006. To win on the road in the playoffs, it helps to have balance. The Ravens are 6-3 as a road playoff team, and their success can be attributed to a good defense and a solid running game. The Carolina Panthers, who aren't in the playoffs, have won four of their six road playoff games. Those are the only two franchises in the league with a winning percentage on the road. The next-best road winning percentage is .438 from the Patriots and the Steelers, who are 7-9 in playoff road games.
2. Why Matt Hasselbeck over Charlie Whitehurst? Pete Carroll actually made a brilliant move last week. Hasselbeck had a hip/rear-end injury that kept him out of practice until Friday. By Sunday evening, he was ready to play, but Carroll had a better idea. Whitehurst is more of rollout quarterback who has a strong arm while throwing on the run. Hasselbeck is a pocket passer. What Carroll learned this season is that Whitehurst struggled working only from the pocket. Instead of going into last week's game against the Rams with two game plans, Carroll created a game plan that worked for Whitehurst, and the Seahawks ended up with a 16-6 win over the Rams. A rollout game plan probably won't work as well against the Saints, who have the potential to put 30 or 40 points on the Seahawks. Hasselbeck threw for 366 yards and no interceptions in a 34-19 loss to the Saints Nov. 21. For the Seahawks to stay with the Saints, the burden falls on Hasselbeck, who was announced as the starter Thursday.
3. It's Julius Jones' time in Seattle:
The Seahawks cut halfback
Julius Jones
in September after two games and he has resurfaced with the Saints as a key player in Saturday's wild-card game. New Orleans running backs
Chris Ivory
and
Pierre Thomas
went on the injured reserve list this week, leaving
Reggie Bush
, Jones and
DeShawn Wynn
. Forecasts of 40 degree weather with rain could neutralize Bush as a running back. He's had only six career games in weather 40 degrees or colder. In those games, Bush had 31 carries for 136 yards and 23 receptions for 120 yards. Figure him for 10 touches against Seattle, leaving the bulk of the work to Jones. Jones maxed out at 698 yards in 2008 as the Seahawks' starting running back, and he's struggled filling in for the Saints. He has 48 rushes for 193 yards. The last time a playoff team came into Seattle down a couple of running backs was the Carolina Panthers in the year the Seahawks went to the Super Bowl.
4. Building a castle for Matt Cassel: Part of the success of Chiefs quarterback Cassel is how coach Todd Haley and offensive coordinator Charlie Weis have managed his games. When Cassel has the lead, he's a 58.5 percent thrower with 11 touchdown passes and a 96.6 percent quarterback rating. When he's behind, Cassel completes 55.3 percent of his throws and has a 78.9 quarterback rating. If the Ravens jump to a lead, the Chiefs could be forced to throw more. If that happens, it will be tough for the Chiefs to win, even when they are at home.
5. Protecting the ball: One of the reasons Ravens quarterback Flacco has been able to win three road playoff games in two seasons is his ability to protect the football. This is Flacco's third season, and he continues to improve. He doesn't tend to make mistakes when he's pressured. According to ESPN Stats & Information, Flacco was the fourth hardest to intercept of the 32 starting quarterbacks with a minimum of 200 attempts over the past three seasons when five or more rushers are coming after him. Against that type of pressure, Flacco is intercepted once every 65.6 throws when five defenders rush him during the regular season, according to S and I. It is a little tougher for him in the playoffs, though. When that fifth rusher comes after him in the playoffs, he is picked off once every 12.7 attempts. The key for Flacco is getting a running attack to minimize his number of throws.
6. Matchups for the Jets' secondary: It's pretty easy to figure Reggie Wayne might not be a factor in Saturday night's AFC wild-card game against the Jets. Cornerback Darrelle Revis will put Wayne on "Revis Island" and probably hold him to two to four receptions for not many yards. That will force Peyton Manning to focus on the Pierre Garcon-Antonio Cromartie matchup and what tight end Jacob Tamme and slot receiver Blair White can do in the middle of the field. Garcon caught 11 passes for 151 yards and a touchdown going against Dwight Lowery last year, which is one of the reasons the Jets traded for Cromartie. But, according to ESPN Stats & Information, Cromartie has given up seven of the team's 24 touchdown passes this season. Last year, the Jets gave up only eight. Part of the problem is that the Jets haven't been as quick getting to the quarterback as they were a year ago. Cromartie is one of the most talented corners in football, but he is vulnerable to double moves. The Jets' problem at safety could also create opportunities for Manning in the middle of the field.
7. How much has Mark Sanchez improved this season?
Sanchez won two playoff games last season and completed 17 of 30 passes for 257 yards and a 93.3 quarterback rating in last year's AFC title game against the Colts. Despite the addition of
Santonio Holmes
for 12 games, Sanchez only improved his completion percentage from 53.8 to 54.4. His touchdown-to-interception ratio significantly improved. Last year, he was 12-to-20. This year, he had 17 touchdowns to 13 interceptions. As expected with more weapons, he completed more passes per game, going from 13 to 17 completions a game. The surprising thing is that Holmes' presence might have changed the successful formula that got the Jets to the conference title game last season. According to Stats & Info, the Jets used more three-receiver sets in the final 12 games, but Sanchez had only a 65.5 quarterback rating out of three-receiver sets. The running offense also went south during that time.
8. A game plan for Michael Vick this time: Even though the Packers beat the Eagles in the season-opener 27-20 in Philadelphia, they were the least-prepared team for Vick. They went into the game with only three defensive linemen on the active roster because they wanted to stop starting quarterback Kevin Kolb with a 2-4-5 defensive alignment. Kolb went down with an injury and out came Vick, who gassed the three-man line rotation with his ability to scramble and throw. For Sunday's NFC wild-card game, defensive coordinator Dom Capers can plan for Vick, who had a chance to rest his aching body last Sunday. Capers will probably again use a lot of two-man lines because it allows the Packers to get more quick bodies on the field to chase Vick. He may use a defender as a spy. It will be interesting to see how many times he will blitz a corner or a safety to throw off Vick's timing routes.
9. Can the Eagles handle the Packers' spread? Eagles cornerback Asante Samuel is one of the best at intercepting passes and covering top receivers. But the Eagles probably don't have enough corners to cover all the Packers' receivers. Cornerback Dimitri Patterson has struggled. Joselio Hanson is a solid third corner. But expect Mike McCarthy to use a lot of three-, four- and five-receiver passing sets. According to ESPN Stats & Information, Packers QB Aaron Rodgers is the third-busiest passer in four- and five-receiver formations. He has completed 63 of 104 passes with six touchdowns using the spread sets.
10. Who needs running? Another wild card in the wild-card round is how the teams with running back issues will handle the first round of the playoffs. It's hard to believe the Eagles are the runningest NFC team playing, because head coach Andy Reid prefers the pass to the run. The Eagles ranked fifth on the ground, in part because of the 676 yards rushing added by Vick. The Packers haven't been able to run the ball much since losing Ryan Grant. They ranked 24th. The Saints finished 28th and don't have Thomas or Ivory for the rest of the season. The Seahawks were the second-worst rushing team in football. The Colts ranked 29th for rushing and the Ravens finished 14th. The only true rushing teams are the Chiefs, who finished first, and the Jets, who were fourth.
John Clayton, a recipient of the Pro Football Hall of Fame's McCann Award for distinguished reporting, is a senior writer for ESPN.com.
SPONSORED HEADLINES
MORE NFL HEADLINES
MOST SENT STORIES ON ESPN.COM
SUPER BOWL XLV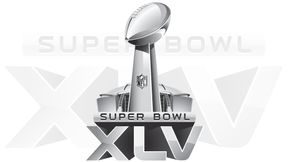 The Packers defeated the Steelers 31-25 in Super Bowl XLV to win their 13th league title.
Super Bowl Central
|
Super Bowl blog
SUPER BOWL PREDICTIONS
WHAT'S REALLY AMERICA'S TEAM?
HOF: FAULK, DEION HEAD CLASS OF 2011
HOT READ: CHEESEHEADS/MCCARTHY
STEELERS COVERAGE
PACKERS COVERAGE
COMMENTARY/BLOG POSTS
SCOUTS INC.
SPORTSNATION
SPORTS TRAVEL
NFL BLOG NETWORK
FOLLOW US ON TWITTER
ESPN PASSPORT