Commentary
Steelers are America's real team
Cowboys? All hat! Packers? Small town! Pittsburgh has the rings to prove it
Originally Published:
January 31, 2011
By
Chad Millman
| ESPN.com
The man whose jersey outsold every other player's in the NFL this past year and the team whose merchandise outsold every other NFL franchise's this season: safety Troy Polamalu and the Pittsburgh Steelers, respectively.
The team with the most Hall of Fame inductees during the NFL's modern era: The Pittsburgh Steelers, with nine.
The team that has won more Super Bowls than any other: Umm, let me see, take a second, oh yeah, wait for it -- THE PITTSBURGH STEELERS.
Commercialism! Idol-worship! Achievement! What's more American than those? Good night, game over, light up the fireworks and sing "Yankee Doodle Dandy" while waving the Terrible Towel. Really, need I go on? OK, I will, only because the myths that the Dallas Cowboys and Green Bay Packers are worthy of "America's Team" status need to be buried. They need to be destroyed and humiliated, as the Steelers have done to opponents for the past four decades.
In fact, the notion that the Cowboys, especially, were first anointed "America's Team" has long bugged the Steelers. In the 1970s, there was no more heated rivalry in sports than these two franchises, who were as opposite in style to each other as "Jersey Shore" and "PBS NewsHour."
The Steelers represented their blue-collar, coal-dust choked city with physical dominance on the field. The Cowboys, with gleaming pants, stars on their helmets and trickery on offense, reflected the slick, oil-rich, new-money ways of Dallas. From 1971 to 1980, Dallas and Pittsburgh played in nine Super Bowls between them. Twice, after the 1975 and 1978 seasons, they played each other. Both games became, up to that point, the biggest spectacles the Super Bowl had ever seen. More media credentials were doled out, and TV commercial rates hit all-time highs.
The Steelers were defending Super Bowl champs the first time the two played for the title and had the NFL's best regular-season record heading into their second matchup. And yet, both times, Chuck Noll's players felt stung by their second-class status. At one point before the two teams' first Super Bowl, which was played in Miami, Steelers linebacker Jack Lambert complained to the media about the Cowboys' team hotel being closer to the beach than Pittsburgh's. "I hope," said Lambert, "that Roger Staubach is eaten by a shark."
"We took it personally that they were called 'America's Team,'" Steelers cornerback Mel Blount once told NFL Films. "Who granted them that?"
The Steelers, by contrast, have never been given anything. The team was founded by Art Rooney in 1933 and then had losing seasons for 36 of the next 39 years. At times, Rooney was short on funds and couldn't afford to pay a full roster of players; instead, workers from his father's brewery filled in for free. Until Three Rivers Stadium opened in 1970, the Steelers never had a home field to call their own. They practiced in South Park, a public fairgrounds, where the players had to clear rocks from the field and take cold-water showers after drills.
It was appropriate that all of the Burgh could watch this team practice, because Rooney viewed owning the team as a public trust, no matter how big the business of football became. One hot summer afternoon in 1974, Steelers linebacker Jack Ham and offensive lineman Gerry Mullins found themselves on a dusty road across from a cemetery, outside of the entrance to the Steelers' training camp. They were on strike, along with the rest of the Steelers and NFL players at training camps across the country, fighting the owners for free agency, more money, better contracts. At that moment, rookies Jack Lambert and Mike Webster and Lynn Swann and John Stallworth were at practice, getting coached up by Chuck Noll, while the veterans waited and wondered: Will we win this fight? Or will we lose our jobs?
As the day dragged on, the picket line began to thin. By late afternoon, only Mullins and Ham remained. As they sat by the side of the road, a car came flying toward them, kicking up dust. Then it stopped, right where they sat. It was Rooney. "He rolled down his window and said to us, 'Don't you boys worry about this strike. We'll get it settled,'" Mullins remembered. "Then he pulled a six-pack of beer out of the car, handed it to us and drove off."
That season the Steelers won the first of their NFL record six Super Bowls.
As fans we may appreciate the Packers' small-town narrative; we may aspire to live as large and be as brash as the Cowboys; but we are all the Steelers. A ragtag bunch of misfits, underestimated yet undeterred, born in the foundries and rising to the highest peaks.
Their story is our story. End of argument.
SUPER BOWL XLV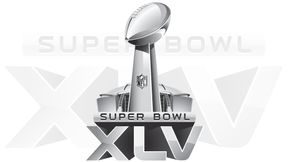 The Packers defeated the Steelers 31-25 in Super Bowl XLV to win their 13th league title.
Super Bowl Central
|
Super Bowl blog
SUPER BOWL PREDICTIONS
WHAT'S REALLY AMERICA'S TEAM?
HOF: FAULK, DEION HEAD CLASS OF 2011
HOT READ: CHEESEHEADS/MCCARTHY
STEELERS COVERAGE
PACKERS COVERAGE
COMMENTARY/BLOG POSTS
SCOUTS INC.
SPORTSNATION
SPORTS TRAVEL
NFL BLOG NETWORK
FOLLOW US ON TWITTER
ESPN PASSPORT
Nike Men's Home Game Jersey Pittsburgh Steelers Ryan Shazier #50 Shop »

MOST SENT STORIES ON ESPN.COM