Commentary
Dolphins' decision reverberates
Tomlin's in Pittsburgh, not Miami, and Steelers are in the playoffs
Originally Published:
January 14, 2011
By
Adam Schefter
| ESPN.com
To this day, the Miami Dolphins are faulted for choosing to trade a second-round pick to Minnesota for quarterback Daunte Culpepper rather than signing unrestricted free-agent quarterback Drew Brees.
But the Dolphins made another significant decision one offseason later that affected this weekend's games -- and future NFL games -- just as much. When the Dolphins were choosing a head coach to replace Nick Saban in 2007, two of their finalists were Chargers offensive coordinator Cam Cameron and Vikings defensive coordinator Mike Tomlin.
NFL Insider Adam Schefter

Check out Schefter's Insider blog

for more NFL coverage and analysis.
Miami interviewed Tomlin days before Pittsburgh did. One league source familiar with how the situation played out predicted this week that, if the Dolphins had offered Tomlin their head coaching job, he would have accepted it. But they didn't. On Jan. 20, 2007, the Dolphins bypassed Tomlin and hired Cameron. Three days later, after its coaching search had dragged on, Pittsburgh opted for Tomlin over Steelers assistant Russ Grimm. Now Tomlin and Cameron -- the Ravens' offensive coordinator since the Dolphins fired him after the 2007 season -- will square off Saturday, again, in a matchup in which the stakes are different but just as significant. Tomlin will be trying to lead the Steelers to the AFC Championship Game and their fourth straight postseason win. Tomlin easily could have been working in Miami, just as Brees could have been working in Miami. But the franchise that made an enormous coaching mistake last week -- cheating on its head coach by interviewing Jim Harbaugh while it still employed Tony Sparano -- didn't exactly make the right coaching call in January 2007, either. Miami skipped over Tomlin for Cameron. And inadvertently, it helped pit Tomlin against Cameron again Saturday. On to this week's 10 Spot:
1. An unusual coaching tree:
Maybe no coaching tree has yielded more fruit than Bill Walsh's, which produced Mike Holmgren, Brian Billick, George Seifert, Dennis Green, Mike Shanahan and Jon Gruden, among others. But 25 years after the
Chicago Bears
danced into Super Bowl XX and NFL history, coach Mike Ditka has his own coaching tree -- one populated mostly by former players, not assistants. Just this month, the Vikings anointed former Bears defensive back Leslie Frazier as their head coach. The Panthers hired former Bears linebacker Ron Rivera as their head coach. The Titans opted to keep former Bears defensive back Jeff Fisher, who was an assistant on the 1985 team. And if that weren't enough, one of Ditka's subsequent Bears teams helped train quarterback Jim Harbaugh, who now takes over in San Francisco. He succeeds Ditka protégé Mike Singletary, another standout from Chicago's Super Bowl XX team. So even though his title was head coach, Ditka turned out to be part-time trainer, too. Ditka's offenses weren't as sophisticated as some today, but his roster contained leaders of men that went on to lead other men.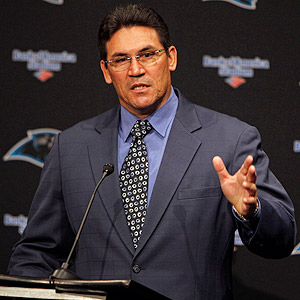 AP Photo/Chuck BurtonThe relatively modest salary for Carolina's new head coach, Ron Rivera, reflects a trend in the NFL.
2. Savings plans: In light of the financial uncertainty that's ahead, NFL owners are doing whatever they can to save money and drive down coaching salaries. Look no further than this year's coaching searches to see it. The 49ers gave former Stanford coach Jim Harbaugh, this year's hottest coaching candidate, a five-year, $25 million contract -- but the deal still averaged $1.5 million per year less than Seattle gave another former Pac 10 coach, Pete Carroll, last year. The Panthers handed Ron Rivera a four-year, $11.2 million deal that places him among the 10 lowest-paid head coaches in the league. And there is talk that Denver and Oakland also will aim to keep their head coach's salary down. Unless it is someone such as Bill Belichick, the days of the $6 million-to-$7 million-plus coaching salaries are gone for the foreseeable future. When Gruden and Bill Cowher jump back into the NFL coaching ranks, which is expected to happen before the 2012 season, they will be paid well, but not what head coaches were paid the past few years.
POINTS ALLOWED BY REMAINING TEAMS
| Overall NFL rank | Team | Points |
| --- | --- | --- |
| 1 | Pittsburgh | 232 |
| 2 | Green Bay | 240 |
| 3 | Baltimore | 270 |
| 4 | Chicago | 286 |
| 5 | Atlanta | 288 |
| 6 | New York Jets | 304 |
| 8 | New England | 313 |
| 25 | Seattle | 407 |
3. After QB, look to D:
More than anything, the NFL is a quarterback league. Unless a team has a good one, it cannot go far. But the other must-have for any team is scoring defense. Of the eight playoff teams remaining, seven are in the top eight in fewest points allowed this season. Only Seattle does not stack up. Take a look at the teams, the number of points they've allowed and their ranking in scoring defense, and it'll be simple to see why we have the matchups we do.
4. This seems familiar:
Divisional playoff weekend is turning out to be déjà vu weekend, not just this year but in others as well. For the fourth time in the past seven years, all four NFL divisional playoff matchups will be rematches of regular-season games. It happened in 2004, 2005 and 2008. This season, Baltimore won at Pittsburgh 17-14, and Pittsburgh won at Baltimore 13-10. Green Bay lost at Atlanta 20-17. Seattle won at Chicago 23-20. And New England lost 28-14 in New York, but New York lost 45-3 in New England.
5. History lesson:
New England, Pittsburgh, Atlanta and Chicago could all win this weekend, but history says they won't. Typically at least one of the top seeds stumbles somewhere. In the past five postseasons, the home teams on divisional playoff weekend are 10-10, whereas they were a gaudy 49-11 in the 15 previous years dating to 1990, according to ESPN stats guru Russell Baxter. The last time that the top two seeds in each conference all advanced to the conference championship games was 2004. If that's enough to make fans in those cities uneasy, consider this: In that year, 2004, the Patriots played the Steelers in the AFC Championship Game while the Falcons played the Eagles in the NFC Championship Game.
6. 0-for-New England:
Hard as it is to imagine, no quarterback in Jets history has won more postseason games than
Mark Sanchez
-- not even Joe Namath. But the one place Sanchez has not won, even this early in his career, is Foxborough, Mass. He's 0-2 at the Patriots' playground, and New England outscored New York 76-17 in those two games. Sanchez's stats are every bit as ugly as his team's record there. In New England, Sanchez has completed 25-of-54 passes for 300 yards, with only one touchdown, seven interceptions and a 30.4 passer rating. If the Jets have any hope of staying with and beating the Patriots, Sanchez will have to play a near turnover-free game. But his history in a place where the Jets and Patriots each are trying to make history is not favorable.
[+] Enlarge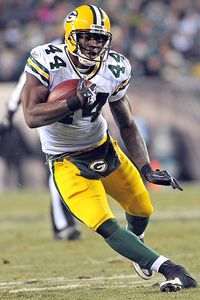 Eric Hartline/US PresswireWill Green Bay lean on James Starks, as it did against the Eagles?
7. A Starks difference:
Here's why Green Bay is going to be tough for Atlanta to beat: The last time the two teams played, on Nov. 28 in Atlanta, when the Falcons eked out a 20-17 victory, Green Bay rookie running back
James Starks
didn't play. Quarterback
Aaron Rodgers
led the Packers in rushing with 12 carries for 51 yards. This time, the Packers will have Starks, a sixth-round pick and the 193rd overall selection, trying to repeat what he did last weekend when he became the first rookie drafted that late to run for more than 100 yards in a postseason game, according to the Elias Sports Bureau. The only other rookie drafted that late to do what Starks did was Washington's former fifth-round pick Timmy Smith, who ran for 204 yards against the Broncos during the Redskins' 42-10 win in Super Bowl XXII. Notably, last fall Packers coach Mike McCarthy badly wanted to trade for former Buffalo running back
Marshawn Lynch
. But so far, McCarthy has wound up with this postseason's other standout running back, Starks.
8. Timely victory:
Last Saturday, Seahawks quarterback Matt Hasselbeck made Seattle proud and made himself some money. Hasselbeck is the only quarterback on the final eight teams whose contract is up after this season. He is scheduled to become an unrestricted free agent. Seattle and its fans might be lukewarm on him, but other teams -- especially in the division -- will not be. Hasselbeck has won four more postseason games than the three other NFC quarterbacks left in these playoffs have combined to win. At a time when experienced quarterbacks are rare, Hasselbeck would be an upgrade for Arizona or San Francisco. Not only would Hasselbeck help one of those NFC West teams, but his departure from Seattle would weaken a division rival. That would make him more valuable than many would expect him to be. At 35, Hasselbeck is only six months older than
Peyton Manning
-- and Hasselbeck didn't play the first two seasons of his career, in Green Bay. Seahawks backup
Charlie Whitehurst
is athletic and strong-armed, but he is not as reliable as Hasselbeck, and might never be. Two years ago, Tennessee gave then-36-year-old
Kerry Collins
a two-year, $15 million contract. Hasselbeck is positioned to cash in even more somewhere, quite possibly in the NFC West.
9. Extensions on hold?
Nobody would have suspected this last week, but on the same weekend, Peyton Manning, Drew Brees and
Michael Vick
were eliminated from the postseason. Each is in line for a fat new contract extension. But keep in mind that until there is a new collective bargaining agreement -- and it could be weeks, if not months before there is one -- players can sign contract extensions only until the last day of the league year, March 3. If Manning, Brees, Vick or any other player seeking an extension doesn't have one by March 3, he could be waiting a long time. The feeling around the league is that a handful of high-profile players will finalize their deals before the March deadline, but most will be waiting for deals the way fans will be waiting for football.
10. No repeat:
This postseason, for only the third time in NFL history, last season's two Super Bowl participants suffered losses on the same day, according to Elias. It first happened Jan. 1, 1978, when the Raiders lost at Denver and the Vikings lost at Dallas. It happened again Jan. 5, 1997, when the Steelers lost to the Patriots in Foxborough and the Cowboys lost to the Panthers in Charlotte, N.C. The fact that it happened again last Saturday with the Saints and Colts proves just what the NFL hoped this postseason: Anything's possible.
The Schef's specialties
• Game of the week: Ravens-Steelers: Five of the past six regular-season games between these teams have been decided by three points.
• Player of the week: Patriots quarterback Tom Brady: The Patriots have lost their past two postseason games, and it's hard to imagine Brady allowing that streak to grow to three.
• Upset of the week: Packers over Falcons: Falcons quarterback Matt Ryan sports a 20-2 home record, so he's ultra-tough to beat in Atlanta, but Green Bay is capable.
Adam Schefter is an ESPN NFL Insider.
ESPN NFL Insider
Joined ESPN in 2009
Former president of the Pro Football Writers of America and the author of four books
SPONSORED HEADLINES
MORE NFL HEADLINES
MOST SENT STORIES ON ESPN.COM
SUPER BOWL XLV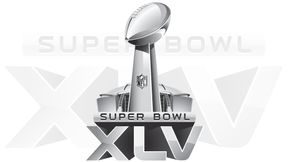 The Packers defeated the Steelers 31-25 in Super Bowl XLV to win their 13th league title.
Super Bowl Central
|
Super Bowl blog
SUPER BOWL PREDICTIONS
WHAT'S REALLY AMERICA'S TEAM?
HOF: FAULK, DEION HEAD CLASS OF 2011
HOT READ: CHEESEHEADS/MCCARTHY
STEELERS COVERAGE
PACKERS COVERAGE
COMMENTARY/BLOG POSTS
SCOUTS INC.
SPORTSNATION
SPORTS TRAVEL
NFL BLOG NETWORK
FOLLOW US ON TWITTER
ESPN PASSPORT