Commentary
Scouts: Ranking the playoff offenses
If you do not believe that the NFL is a quarterback-driven league, just glance at the quality at the position that we will be fortunate enough to see in the upcoming weeks.
But, of course, the quarterbacks cannot do it alone. Below I have ranked each position group from 1 to 12 for all the playoff-eligible teams. Trust me, it is a brutal exercise.
For Scouts Inc.'s defensive playoff rankings, click here.
Scouts Inc.'s postseason power rankings
Scouts Inc. ranked all 12 playoff teams in nine categories (wide receivers and tight ends combined to form an overall receiving category), with 1 being the best and 12 the worst. After tallying the points, here are the overall results, with the lowest total score being the best:
| Team | QB | RB | Rec. | OL | DL | LB | DB | ST | Coach | Total |
| --- | --- | --- | --- | --- | --- | --- | --- | --- | --- | --- |
| 1. Atlanta Falcons | 6 | 3 | 6 | 4 | 5 | 7 | 5 | 5 | 2 | 43 |
| 2. New England Patriots | 1 | 8 | 3 | 1 | 9 | 8 | 7 | 8 | 1 | 46 |
| 3. Baltimore Ravens | 9 | 2 | 11 | 5 | 3 | 4 | 6 | 3 | 4 | 47 |
| 4. Pittsburgh Steelers | 4 | 5 | 5 | 9 | 2 | 1 | 10 | 11 | 3 | 50 |
| 5. Kansas City Chiefs | 10 | 1 | 7 | 3 | 11 | 5 | 3 | 7 | 6 | 53 |
| 6. New York Jets | 11 | 6 | 8 | 2 | 7 | 6 | 4 | 4 | 8 | 56 |
| 7. Chicago Bears | 8 | 7 | 10 | 11 | 1 | 2 | 9 | 1 | 9 | 58 |
| 7. New Orleans Saints | 3 | 9 | 4 | 6 | 8 | 12 | 2 | 9 | 5 | 58 |
| 7. Philadelphia Eagles | 7 | 4 | 2 | 7 | 4 | 10 | 11 | 6 | 7 | 58 |
| 10. Green Bay Packers | 5 | 12 | 1 | 8 | 6 | 3 | 1 | 12 | 11 | 59 |
| 11. Indianapolis Colts | 2 | 10 | 9 | 10 | 10 | 11 | 8 | 10 | 10 | 80 |
| 12. Seattle Seahawks | 12 | 11 | 12 | 12 | 12 | 9 | 12 | 2 | 12 | 94 |
Quarterback
When I am doing my chats or hosting Cover It Live, the topic that never fails to come up is my quarterback rankings. Well, here they are: (1) Peyton Manning; (2) Tom Brady; (3) Drew Brees; (4) Ben Roethlisberger; (5) Philip Rivers; (6) Aaron Rodgers; (7) Matt Ryan; (8) Eli Manning.
This order takes into consideration these quarterbacks' bodies of work, how they are playing right now and where they are overall in their respective careers. So I am not quick to make drastic changes. But I am considering putting Brady over Manning, Roethlisberger over Brees, and Rodgers over Rivers. This postseason will have a lot to do with if those moves take place. In my playoff rankings, I did vote the Patriots No. 1 at the most important position on the field because of how well Brady is playing.
Now, that isn't to exclude what the other quarterbacks are capable of over the next few weeks. This goes double for Michael Vick, whom I frankly do not know exactly where to put on my list yet. I certainly recognize Vick's greatness, but there's the possibility he can make a lot of mistakes too. But I can't wait to see him in these playoffs.
Jay Cutler is actually very similar to Vick in this regard. I am believer in him, but again, there are a lot of inconsistencies to his game. Cutler is immensely talented, but he can take you on a roller-coaster ride, too.
The other playoff quarterbacks are a step behind this group, but Joe Flacco has the best shot of emerging over the next couple of weeks and enhancing his résumé.
Running back
Some of the best running backs in the NFL will be watching the playoffs from their living room. It would be nice to see guys such as Adrian Peterson, Chris Johnson, Maurice Jones-Drew and Arian Foster. But the ones still playing are pretty good as well.
The Chiefs, Ravens and Falcons all have a stud back, but they also have trusted depth that they can lean on. It would be surprising to see a lot of Thomas Jones, Willis McGahee or Jason Snelling, but if disaster should strike, their respective teams could do a lot worse.
The next two on the list, Philadelphia and Pittsburgh, have young, dynamic runners who had breakout seasons. But I still think LeSean McCoy and Rashard Mendenhall have yet to get the credit nationally that they deserve. The playoffs could be the ideal stage to get that accomplished.
The Jets, Patriots and Saints will use much more of a committee. They have specialty players such as Danny Woodhead and Reggie Bush to complement bigger backs. And maybe after a huge Week 17 performance, we could even see a little of Joe McKnight.
Receivers
[+] Enlarge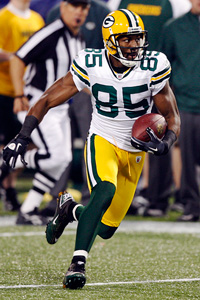 AP Photo/Andy KingGreg Jennings (12 TDs) leads a Packers receiving corps that is second to none.
In this case, "receivers" refers to wideouts and tight ends. Many of the league's elite receiving tight ends, such as Antonio Gates, Jason Witten, Vernon Davis, Jermichael Finley and Dallas Clark, will not play in the postseason. And there has been a rash of injuries at the position this season. But just in terms of the tight ends in the playoffs, New England has undoubtedly the strongest group.
Several teams could make a strong case for the No. 1 spot here. I went with Green Bay because I think Greg Jennings is playing better than anyone -- and the Packers certainly do not lack wide receiver depth. For good reason, they use four- and five-wide receiver sets more than any team in the league.
The Eagles are also loaded in this department. And no team has the pure speed and explosive ability that Philadelphia throws at its opponent.
New Orleans and New England are similar because they just have such impressive quantity. Both teams are exceptional at rotating their offensive personnel and finding mismatches with versatile playmakers. With the sum of its parts, either squad could be worthy of the No. 1 spot in this category.
Although Hines Ward is getting up in age, the Steelers' receiving corps has ascended as the season has gone along. Having Heath Miller out of the lineup showed his extreme worth and Mike Wallace can challenge DeSean Jackson as the league's most dangerous vertical threat.
Roddy White has been incredible for the Falcons, but the rest of the crew is not stellar, including Tony Gonzalez. But these peripheral receivers are not liabilities.
Every team in the postseason has some weaponry. It is a passing league and it has become more and more apparent that getting and succeeding in the postseason just can't be done without a solid stable of weapons.
Offensive line
If you were not aware, there is an offensive line shortage in the NFL. There are fewer elite lines than in my recent memory. And even some of the best teams in the league are fielding very ordinary units up front.
As they do in everything else, the Patriots have a distinct formula for what they want in their linemen. And they have fulfilled those requirements extremely well. This group is a cohesive unit and one of the best-coached lines in the game today.
The line with the best talent and best players has to be the Jets'. Four of their five starters are Pro Bowl-caliber performers in my opinion. They might not be quite as dominant as they were a season ago, but the Jets still have an elite group in the trenches. Getting Damien Woody back could also really pay off.
Kansas City's line is also extremely well coached and is far better than it was a season ago. This running game is probably the best in the league and the Chiefs' pass protection is not far behind, despite a lack of star power.
Atlanta is very similar to Kansas City in that regard, while the Ravens have bigger-name players. The Saints and Packers are much stronger on the interior than on the edges.
The Eagles and Steelers have problems up front, but the playing style of their quarterbacks also increases their sack totals and forces the protection to block longer than originally planned. Philadelphia does have a very underrated group of run-blockers. Much like Chicago's, Pittsburgh's line looks to have taken a small step forward to finish up the season.
Seattle's front five is a mess, and if Russell Okung is unable to play, this will probably be the worst positional unit in the playoffs on either side of the ball.
Coaching
This is a pretty difficult group to quantify, but there is no doubt in my mind who belongs at No. 1. Bill Belichick would be first on my list no matter which year it was, but he is my clear-cut choice for coach of the year this season. The Patriots are playing a ton of rookies on both sides of the ball. They also reinvented what was one of the best offenses in the league after trading Randy Moss. And every facet of the team just keeps getting better -- just at the right time.
Many will have Mike Smith of Atlanta as their coach of the year. And I can't argue that he and his staff have done a tremendous job this season. But in terms of the playoffs, and even what it did during the regular season, this group is behind the Patriots.
Unlike Mike Tomlin and Sean Payton, John Harbaugh has yet to win a Super Bowl, but the Ravens are among the best teams in the league year after year and are one of a handful of organizations that I truly admire. With Pittsburgh and New Orleans, you really get the feeling that the playoffs or any situation they walk into will not be too big for them.
Kansas City and Chicago are extremely strong with their coordinators, but the Chiefs' Todd Haley is unproven as a head guy and the Bears' Lovie Smith has some game-day inconsistencies. Smith has guided his team to the Super Bowl, though. Game-day inconsistencies also come into play in a big way with Andy Reid and Mike McCarthy.
Scouts Inc. watches games, breaks down film and studies football from all angles for ESPN.com.
ESPN.com
Joined ESPN in 2005
Was an NFL and college scout for the Cleveland Browns
SUPER BOWL XLV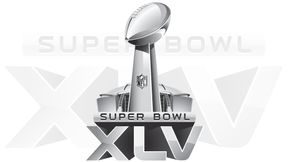 The Packers defeated the Steelers 31-25 in Super Bowl XLV to win their 13th league title.
Super Bowl Central
|
Super Bowl blog
SUPER BOWL PREDICTIONS
WHAT'S REALLY AMERICA'S TEAM?
HOF: FAULK, DEION HEAD CLASS OF 2011
HOT READ: CHEESEHEADS/MCCARTHY
STEELERS COVERAGE
PACKERS COVERAGE
COMMENTARY/BLOG POSTS
SCOUTS INC.
SPORTSNATION
SPORTS TRAVEL
NFL BLOG NETWORK
FOLLOW US ON TWITTER
ESPN PASSPORT


MOST SENT STORIES ON ESPN.COM