Commentary
Sampling the Super Celebrity picks
Updated:
February 4, 2011, 3:02 PM ET
By
David Nielsen
| Scripps Howard News Service
Editor's note: For the 22nd straight year, our friends at Scripps Howard News Service have spanned the globe to get Super Bowl picks from some of today's biggest names. And some of yesterday's. The winner gets the Scripps Howard Super Sage Award trophy.
We've got 25 of their top picks below (well, 24 since one famous actor lost interest when his favorite team was upset). Included is last year's winner, actor Joe Mantegna, who likes the Packers.
For more celebrity selections, check out the complete list.
CELEBRITY
WHO THEY'RE PICKING ... AND WHY
DONALD TRUMP
Businessman, "The Apprentice"
Pittsburgh, 21-14. Steelers will win because Big Ben is a winning football player.
MAYA ANGELOU
Poet and author
Green Bay, 27-7. I am supporting the Green Bay Packers because of the wonderful cheese and butter.
SHAQUILLE O'NEAL
Boston Celtics
Pittsburgh, 24-17. Big Ben is a friend of mine, has been for several years. He has regained his focus after the beginning of the season in turmoil.
STAN MUSIAL
Baseball Hall of Famer
Pittsburgh.
JACK NICKLAUS
Golf Hall of Famer
Pittsburgh, 27-24. I am an AFC guy because of my longtime support of the Miami Dolphins. Even though I have always been a big fan of the Green Bay Packers and Aaron Rodgers, I still have to go with the AFC.
ARNOLD PALMER
Golf Hall of Famer
Pittsburgh, 28-14. The Steelers have a very good team and a great bunch of guys. Terrific defense and lots of experience in big games.
DAVE GROHL
Lead vocalist, guitarist of Foo Fighters
Pittsburgh by a hare (it's the Year of the Rabbit, you know).
KEITH URBAN
Country music star
Green Bay. I think they're both obviously fantastic teams. I'd like to see the Packers win, just to be a nice moment. I have a lot of friends in Wisconsin.
MARK WAHLBERG
Actor and producer
Not the Patriots, so I don't care.
JOE MANTEGNA
Actor, "Criminal Minds"
Green Bay, 24-21. As a Bears fan, it's hard to pick the Packers, but I respect any team that plays normally outdoors in zero weather.
CLORIS LEACHMAN
Actress, "Raising Hope"
Pittsburgh, 24-10. Pittsburgh QB Ben Roethlisberger is 2-0 vs. Packers QB Aaron Rodgers, who is much less experienced and suffered several injuries.
ANDY WILLIAMS
Singer
Green Bay, 24-17. They're both good teams, but I just think the Packers are better this year and I like Aaron Rodgers.
DON RICKLES
Comedian
Green Bay, 31-21. I just think they have the attitude that this is "our time."
PHYLLIS DILLER
Comedian
Pittsburgh, 21-17. One year I was playing outside of Pittsburgh. I couldn't get to the job. The town went wild. They had to hold the show because the Steelers won. To me, they're just always winners.
CAL RIPKEN JR.
Baseball Hall of Famer
Green Bay, 27-24. They're both really solid teams. Hard to pick. End of the day the edge goes to the Packers' offense by a slight margin.
BILL O'REILLY
Fox News host
Green Bay, 28-17. Aaron Rodgers will have a hot hand and the Packers' defense will get to Ben Roethlisberger.
MARTINA NAVRATILOVA
Tennis Hall of Famer
Green Bay, 27-20. Aaron Rodgers is too hot to handle.
RUSH LIMBAUGH
Radio talk show host
Pittsburgh.
MIKE HAYDEN
Former CIA director
Pittsburgh, 23-17. What a matchup. Historic NFL franchises. Great defenses. Quarterbacks who can escape the rush. My head says it's a tossup. My heart says Steelers. Either way, ya gotta love the fact that this game features teams with no cheerleaders and two of the smallest TV markets in the NFL!
PENN & TELLER
Magicians
Pittsburgh, 33-24. Taking Obama's State of the Union to heart, Packers decide the first step in "winning the future" is "losing the present."
CHUCK YEAGER
First man to break the sound barrier
Pittsburgh by 2. They're at the top of their game, and they're peaking at the right time.
ED ASNER
Actor, "Working Class"
Green Bay, 24-20. Aaron Rodgers is doing a wonderful job.
JIMMIE JOHNSON
Five-time defending NASCAR Sprint Cup champion
Pittsburgh, 31-28. I lived in Wisconsin for a while and followed the Packers, but I'm picking the Steelers because of Bill Cowher. I always respected him and the way he coached. I started liking the Steelers because of him and I'm sticking with them for the Super Bowl.
TIM LINCECUM
World Series champion San Francisco Giants
Green Bay, 24-15. I've got to go with Green Bay since Aaron Rodgers is from Cal and I root for the Pac-10.
YOGI BERRA
Baseball Hall of Famer
Green Bay, 23-20. The best team should win and it could also be Pittsburgh.
SUPER BOWL XLV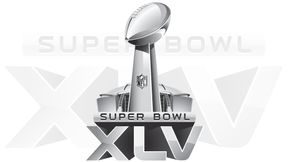 The Packers defeated the Steelers 31-25 in Super Bowl XLV to win their 13th league title.
Super Bowl Central
|
Super Bowl blog
SUPER BOWL PREDICTIONS
WHAT'S REALLY AMERICA'S TEAM?
HOF: FAULK, DEION HEAD CLASS OF 2011
HOT READ: CHEESEHEADS/MCCARTHY
STEELERS COVERAGE
PACKERS COVERAGE
COMMENTARY/BLOG POSTS
SCOUTS INC.
SPORTSNATION
SPORTS TRAVEL
NFL BLOG NETWORK
FOLLOW US ON TWITTER
ESPN PASSPORT

MOST SENT STORIES ON ESPN.COM