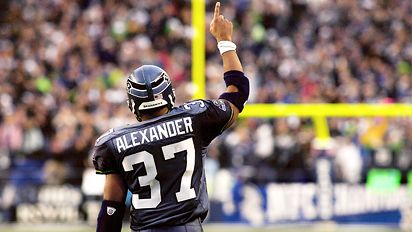 (Robert Giroux/Getty Images)
Hawks Soar To Greatness
The Seahawks have dealt with a great deal of adversity during their franchise history. However, they managed to put the past behind them en route to a Super Bowl run, John Clayton writes.
Story
MORE FROM ESPN.com
Mark Rodgers, the agent for Seattle Seahawks quarterback Russell Wilson, said Thursday that negotiations on a new contract for Wilson have been encouraging, but there is no deadline.
Seahawks coach Pete Carroll would not speak directly about the contract negotiations with quarterback Russell Wilson, but Carroll did say Tuesday he and Wilson have had good conversations.
Seattle Seahawks quarterback Russell Wilson and tight end Jimmy Graham will miss the first day of organized team activities Tuesday to attend the funeral of Graham's personal manager in Florida.