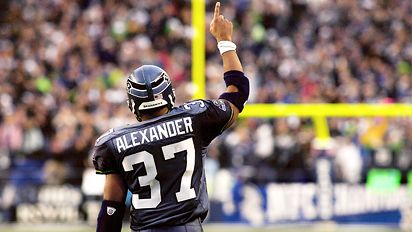 (Robert Giroux/Getty Images)
Hawks Soar To Greatness
The Seahawks have dealt with a great deal of adversity during their franchise history. However, they managed to put the past behind them en route to a Super Bowl run, John Clayton writes.
Story
MORE FROM ESPN.com
Seattle Seahawks running back Marshawn Lynch was fined $11,050 by the league for his unsportsmanlike actions while celebrating a touchdown during Sunday's win over Arizona.
Falcons running back Steven Jackson, who suffered a quadriceps injury in last Sunday's 30-14 win over the Saints, is expected to be inactive for Sunday's NFC South showdown against the Panthers, sources said.
The Patriots are still No.1, but the surging Seahawks gained support.