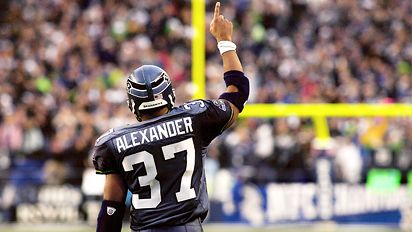 (Robert Giroux/Getty Images)
Hawks Soar To Greatness
The Seahawks have dealt with a great deal of adversity during their franchise history. However, they managed to put the past behind them en route to a Super Bowl run, John Clayton writes.
Story
MORE FROM ESPN.com
During Super Bowl media day, Marshawn Lynch answered every question with some variation of "I'm here so I won't get fined." He occasionally changed the delivery, but stuck to his script.
Brandon Browner stood by his remarks to ESPN's Josina Anderson about instructing teammates to go after injuries to Seahawks defensive backs Richard Sherman and Earl Thomas in Super Bowl XLIX, saying it is all in the spirit of competition.
Patriots offensive coordinator Josh McDaniels said Tuesday that an offense can't avoid Seahawks cornerback Richard Sherman all the time, but by the same token, "You can't not be smart and just throw at him because you're just trying to throw at him."