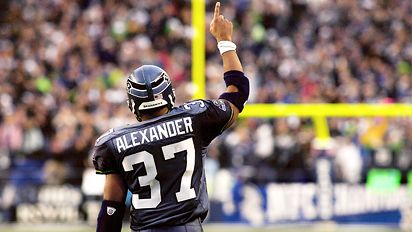 (Robert Giroux/Getty Images)
Hawks Soar To Greatness
The Seahawks have dealt with a great deal of adversity during their franchise history. However, they managed to put the past behind them en route to a Super Bowl run, John Clayton writes.
Story
MORE FROM ESPN.com
The rivalry between the San Francisco 49ers and Seattle Seahawks is about to include a billboard.
Where does your team stand in the Week 16 edition of the 2013 ESPN.com NFL Power Rankings?
The Seattle Seahawks' 23-0 shutout of the New York Giants Sunday afternoon will make 12 people $35,000 richer on Monday.
New York Jets cornerback Antonio Cromartie, who was listed as questionable with a concussion, will start Sunday against the Carolina Panthers.