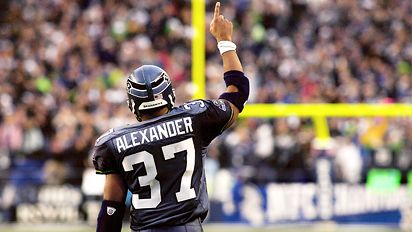 (Robert Giroux/Getty Images)
Hawks Soar To Greatness
The Seahawks have dealt with a great deal of adversity during their franchise history. However, they managed to put the past behind them en route to a Super Bowl run, John Clayton writes.
Story
MORE FROM ESPN.com
NFL Nation looks ahead to the Panthers-Broncos matchup, including how Carolina plans to protect Cam Newton from a stellar pass rush and Denver's confidence in Peyton Manning.
Ron Rivera says linebacker Thomas Davis and defensive end Jared Allen will start for Panthers on Sunday in Super Bowl 50.
David Purdum offers up Super Bowl 50 betting notes for those curious about the current trends.
Cam Newton didn't quite guarantee a title, but he came close.