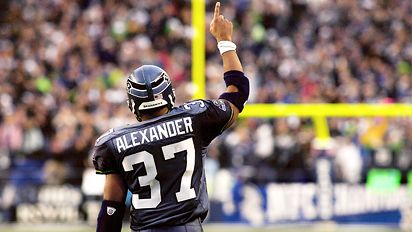 (Robert Giroux/Getty Images)
Hawks Soar To Greatness
The Seahawks have dealt with a great deal of adversity during their franchise history. However, they managed to put the past behind them en route to a Super Bowl run, John Clayton writes.
Story
MORE FROM ESPN.com
There's something wrong with the kind of system that results in superstar athletes like Russell Wilson getting squeezed or LeBron James being outearned, Jason Reid writes.
Can Cam Newton take the next step in 2015? If Carolina's receiving corps raises its game, the talented QB will have a very good chance, writes KC Joyner.