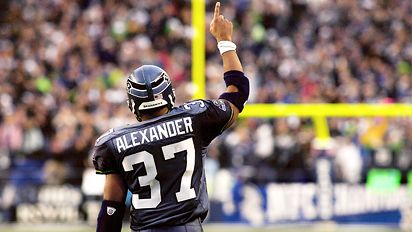 (Robert Giroux/Getty Images)
Hawks Soar To Greatness
The Seahawks have dealt with a great deal of adversity during their franchise history. However, they managed to put the past behind them en route to a Super Bowl run, John Clayton writes.
Story
MORE FROM ESPN.com
Wide receiver Sidney Rice is returning to the Seattle Seahawks.
Mailbag -- New CBA's option tag will allow teams to wait out the market as rookie deals expire, writes John Clayton.