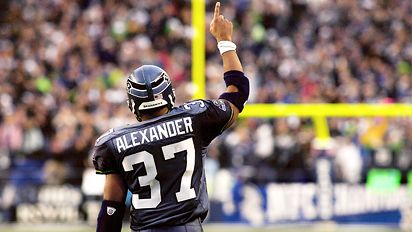 (Robert Giroux/Getty Images)
Hawks Soar To Greatness
The Seahawks have dealt with a great deal of adversity during their franchise history. However, they managed to put the past behind them en route to a Super Bowl run, John Clayton writes.
Story
MORE FROM ESPN.com
The NFL announced on Monday that more Cleveland Browns' Johnny Manziel No. 2 jerseys were sold on its official website during the first quarter of the league's fiscal year than any other player jersey.
Not that it should come as a surprise, but Seattle is still crazy about its Super Bowl champion Seahawks.
The Carolina Panthers drafted 6-year-old George Gring, who is in remission from a rare, aggressive form of lymphoma, to fulfill his wish.
Vince Verhei of Football Outsiders takes a look at which NFC teams are on the rise, and which are due for a fall.
Roger Goodell should suspend Greg Hardy before addressing other disciplinary matters, Ashley Fox writes.