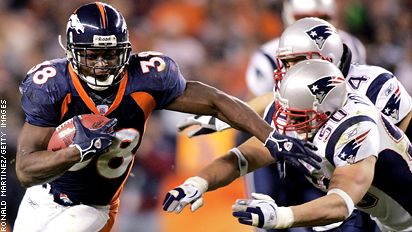 End Of The Line
The Patriots' Super Bowl streak and Tom Brady's consecutive postseason victory streak both came to an end in Denver on Saturday, but truth be told, Gene Wojciechowski doesn't see the Broncos doing much more damage this postseason, either.
Story
MORE FROM ESPN.com
Denver Broncos receiver Wes Welker (concussion) returns to practice.
Rob Gronkowski said Monday that he has been cleared to play in the New England Patriots' opener Sunday against the Miami Dolphins.
The Houston Texans have acquired quarterback Ryan Mallett from the New England Patriots.