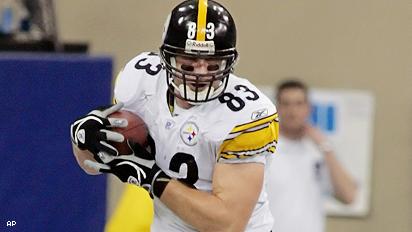 Steelers 'Trip Up' Colts
Ben Roethlisberger proved during the Steelers' 21-18 victory over Indianapolis that it's unfair to strictly label them as a running team. But an effective passing attack wasn't the only way in which Big Ben helped beat the Colts on Sunday, Len Pasquarelli writes.
Story
MORE FROM ESPN.com
The Pittsburgh Steelers hope Troy Polamalu retires so they are not forced to release him, a source close to the iconic safety told ESPN.com.
We're not sure McAfee's claims about Indianapolis are actually true.