Commentary
Hill looking to make postseason performance the norm
Leroy Hill has shown he has the talent to become the Seahawks' best linebacker. The only thing missing from his repertoire is consistency, writes Mike Sando.
Originally Published:
September 2, 2008
By
Mike Sando
| ESPN.com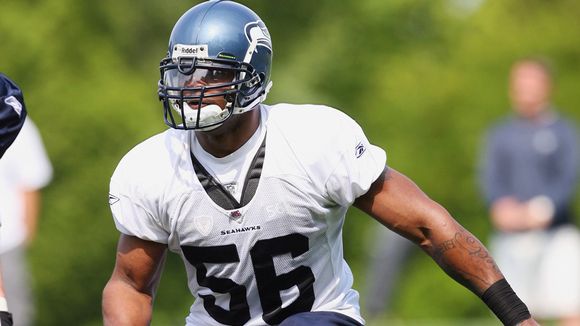 Otto Greule Jr./Getty ImagesInstead of being dominant in spurts, LB Leroy Hill is striving to become productive on a weekly basis.
KIRKLAND, Wash. --
Lofa Tatupu
and
Julian Peterson
keep going to Pro Bowls, but
Leroy Hill
could become the
Seattle Seahawks
' best linebacker.
"He is probably the most underrated guy in the league, to be honest with you," said Seahawks safety Brian Russell, a six-year NFL veteran.
Russell relayed a telling story. Last season, teammates convinced a defensive back to test Hill's speed in a 60-yard dash. Russell wouldn't reveal the defensive back's identity, for good reason.
"Leroy smoked him," Russell said.
And, no, the DB wasn't Russell.
"I wouldn't take that bet because I know how fast Leroy is," Russell said. "[The DB] is not on the team right now, but he was a fast guy."
ESPN.com singled out Hill as an emerging star to watch from the NFC West. The San Francisco 49ers' Patrick Willis might have qualified a year ago, but he already has achieved stardom, having earned a Pro Bowl berth as a rookie.
No lesser-known player in the division can match what Hill has accomplished in the playoffs. The Seahawks say Hill, a third-round choice from Clemson in 2005, can join the elite by becoming more consistent.
"He has that ability," defensive coordinator John Marshall said. "I think it has clicked that he can do that, and now it's up to him."
Hill has led or tied for the lead in tackles five times in seven playoff games for the Seahawks since entering the league (see chart). He finished within one tackle of Tatupu for the team lead in the other two playoff games, including Super Bowl XL.
Leroy Hill In The Playoffs
Date
Opponent
Solo Tackles
Assists
Total Tackles -- Team Rank
Jan. 12, 2008
Green Bay
10
1
11 -- 1
Jan. 5, 2008
Washington
11
2
13 -- 1
Jan. 14, 2007
Chicago
8
2
10 -- 1
Jan. 6, 2007
Dallas
4
3
7 -- T1
Feb. 5, 2006
Pittsburgh
7
1
8 -- 2
Jan. 22, 2006
Carolina
4
2
6 -- 1
Jan. 14, 2006
Washington
6
3
9 -- 2
While most of his defensive teammates fell flat in a playoff defeat at Green Bay last season, Hill finished with 11 tackles, one sack and a forced fumble. A week earlier, Hill's 13 tackles and one sack helped the Seahawks defeat the
Washington Redskins
in the wild-card round. He shows up when the stakes are highest.
"I was focused a little more, and hopefully this year I can put it together for the whole season," Hill said.
Hill has made similar statements in past offseasons. He improved each time. That should continue as Hill plays out the final year of a contract that pays him less than $1 million in 2008.
Peterson is scheduled to earn $5 million in salary and bonuses. He already has banked $18.5 million in the first two years of his deal. Tatupu, a Pro Bowl choice in each of his three seasons, recently signed a deal averaging nearly $6.8 million per season.
Tatupu recently told beat reporters he considers Hill the best linebacker on the team already.
That might be a little generous.
Tatupu sets the standard among Seattle linebackers for study habits and consistent play. He anticipates situations and excels against run and pass alike. He started immediately as a second-round choice in 2005, commanding much of the attention on defense as Seattle reached the Super Bowl.
The Seahawks drafted Tatupu for his instincts and leadership. They wanted Hill for his sheer athletic ability.
"We wanted to increase our team speed all across the board at linebacker," team president Tim Ruskell said. "[Hill] was the fastest, most athletic linebacker that was there at the time."
Hill didn't start right away, but he finished his rookie season with 7½ sacks. Then injuries slowed Hill heading into his second season. His role also changed when the team added Peterson in free agency.
NFC West Blog

ESPN.com's Mike Sando writes about all things NFC West in his division blog.
Hill has only five sacks over the past two seasons, in part because the Seahawks funneled more of the pass-rushing opportunities elsewhere. Peterson has nearly as many sacks in two seasons with Seattle (19½) as he had in six seasons with the 49ers (21½).
Adding Patrick Kerney last season gave the Seahawks another pure pass-rusher.
The sacks Hill collected as a rookie reflected more than just pure pass-rush ability. He beat opponents with speed and benefited from pressure brought by others. He might have been more of an opportunistic rusher than a dynamic one. But the physical tools are there.
"With Leroy, it took us a little while to find out that he really is a very good pass-rusher," Marshall said. "We've got to get him going now. He has outstanding speed, he is strong."
All great defenses possess a killer instinct. The Seahawks want their defense to have that this season. Hill is their most explosive and violent defender, a big hitter with bad intentions. He has to play that way more consistently, and he must continue to work on the finer points of his game. Coaches want Hill to become more confident and aggressive in how he covers tight ends, for example. That has been a point of emphasis in training camp.
"He needs to learn to cover people physically one on one," Marshall said. "Some guys, they don't want to get beat at the line of scrimmage. That's what we're constantly telling Leroy out here: 'Any time you can get up and get your hands on a guy, do it.' "
Hill says he's getting the message. He's tired of watching Tatupu and Peterson head for Hawaii each February without him.
"Everybody knows the team's goal, but as a personal goal, I would like to cross the water," Hill said. "When they speak of linebackers, I want people to call my name."
Mike Sando covers the NFL for ESPN.com.
NFL Insider
ESPN Insider NFL columnist and blogger
Covered the NFL since 1998
Member of Pro Football Hall of Fame selection committee
SPONSORED HEADLINES
MORE NFL HEADLINES
MOST SENT STORIES ON ESPN.COM
NFL PREVIEW 2008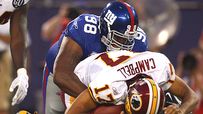 The Giants defeated the Redskins, 16-7, in the NFL opener Thursday night. Which teams will complete the journey to Tampa for Super Bowl XLIII?
NFL preview index
|
Playoff dates
Predictions/Power rankings
•
Power rankings: Champs start season No. 8
•
Gene Wojciechowski: Another run at perfection?
•
Bristol's picks: We love Bolts-'Boys
AFC emerging stars
•
Williamson: Broncos' Cutler ready for stardom
•
Kuharsky: Titans' Finnegan never satisfied
•
Walker: Steelers' Holmes has lofty goals
•
Graham: Bills' Whitner maturing on, off field
•
Scouts Inc.: More emerging AFC stars
NFC emerging stars
•
Seifert: Lions' Johnson poised for monster year
•
Sando: Seahawks' Hill seeking consistency
•
Mosley: Giants' Tuck no longer under radar
•
Yasinskas: Beason takes lead in Carolina
•
Scouts Inc.: More emerging NFC stars
Commentary/features
•
Chadiha: Replacing big names
•
Clayton: NFC East reigns supreme
•
Kuharsky: AFC South is toughest division
•
Chadiha: Merriman a marked man
•
Clayton: Gonzalez is a Chief asset
•
Football Outsiders: Under-the-radar prospects
•
Clayton: Cards' James likes latest trends
•
Joyner: Brady among true big-game players

SportsNation
•
Vote: How will your team fare?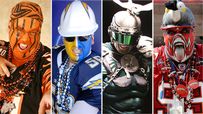 NFL fan base rankings
Best fans in the NFL? We think they wear black and gold. So who's Nos. 2-32? And was there a method to our ranking madness? Matt Mosley explains.
ESPN.com fan base rankings
•
Yasinskas: The Panthers' garage band
•
ZOOM gallery: Carolina's Garage Mahal
•
32 NFL fans you need to know
AFC team previews
•
North:
Balt.
|
Cincinnati
|
Cleve.
|
Pittsburgh
•
South:
Houston
|
Indy
|
Jax
|
Tennessee
•
East:
Buffalo
|
Miami
|
New England
|
NY Jets
•
West:
Denver
|
K.C.
|
Oakland
|
San Diego
Scouts Inc.
From Boldin's best crossing route to Addai's bread-and-butter running play to Washington's pressure defense, watch the signature plays unfold for every NFL team.
Play animations
|
Team schemes
NFC team previews
•
North:
Chicago
|
Detroit
|
Green Bay
|
Minnesota
•
South:
Atlanta
|
Carolina
|
New Orleans
|
Tampa
•
East:
Dallas
|
NY Giants
|
Philly
|
Washington
•
West:
Arizona
|
St. Louis
|
San Fran.
|
Seattle
NFL blog network
•
NFL Nation blog
|
Contact our bloggers
•
AFC
:
North
|
South
|
East
|
West
•
NFC:
North
|
South
|
East
|
West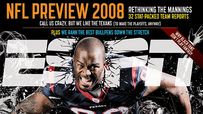 ESPN The Magazine
•
On newsstands Aug. 29:
How control-freak Peyton Manning and laid-back little bro Eli channeled each other to become the NFL's biggest winners. Plus, our experts join NFL scouts and players for a 3-D preview of all 32 teams.
•
The Mag
:
Season preview
|
The 'It' Team 2008
•
Mannings:
Madmen
|
Watch:
Sklars
|
Williams
•
Injuries:
We're all just day-to-day
|
Fitzgerald
•
Watch:
Mario Williams
|
Matt Hasselbeck
•
More:
Marion The Barbarian
|
Colleges vs. Pros
•
NEXT:
Five NFL rookies to watch