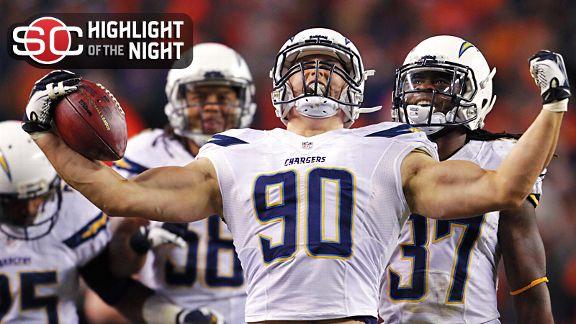 Broncos Stunned By Chargers
Highlight OF The Night: The Broncos suffered their first home loss of the season, falling to the Chargers 27-20.
Tags:
Peyton Manning
,
Philip Rivers
Broncos Stunned By Chargers
VIDEO PLAYLIST
Are you sure you want to hide this video?
Hide future scoreboard video content
Thursday, December 12, 2013
Sunday, December 15, 2013
Monday, December 16, 2013
331216008
Preview

PICKCENTER
WORK FOR ESPN.COM
Want to help make the products you love better? Join our team.