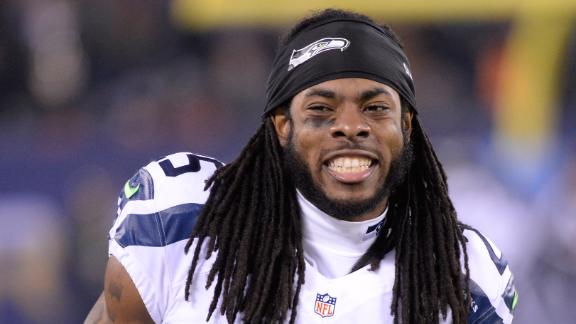 Twitter Piece Theater
Hannah Storm, Kevin Negandhi and Herm Edwards give a dramatic reading of the Twitter battle between Richard Sherman and DeAngelo Hall.
Tags:
Twitter
,
Richard Sherman
,
DeAngelo Hall
,
Seattle Seahawks
,
Washington Redskins
,
Hannah Storm
,
Kevin Negandhi
,
Twitter Feud
,
SportsCenter
,
Darrell Green
Twitter Piece Theater
VIDEO PLAYLIST
Are you sure you want to hide this video?
Hide future scoreboard video content
Thursday, October 4, 2012
Sunday, October 7, 2012
Monday, October 8, 2012
WORK FOR ESPN.COM
Want to help make the products you love better? Join our team.