Former first-round pick Harrington cut
Updated:
September 5, 2009, 6:22 PM ET
Associated Press
METAIRIE, La. -- Quarterback Joey Harrington and veteran defensive end Paul Spicer are among the 22 players who have been cut by the New Orleans Saints.
Saturday is the last day for NFL clubs to trim rosters to the regular-season maximum of 53 players.
Chip Vaughn, a 2009 fourth-round draft choice; veteran tight end Billy Miller; and fullback Olaniyi Sobomehin all were placed on injured reserve, ending their seasons.
Former Saints draft choices Adrian Arrington and DeMario Pressley also were cut, along with rookie running backs P.J. Hill and Herb Donaldson. A few of them could end up on the Saints' practice squad if they are not claimed off waivers by another team in the next 24 hours.

Copyright 2009 by The Associated Press
SPONSORED HEADLINES
MORE NFL HEADLINES
MOST SENT STORIES ON ESPN.COM
2009 NFL PREVIEW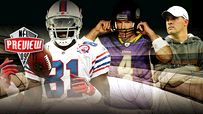 POWER RANKINGS
COMMENTARY/BLOGS
TEAM PREVIEWS
BACKUP QB PLANS
RANKING TODAY'S QBs
Wednesday, Sept. 2: We turned to a former Super Bowl-winning QB to provide a unique take on today's bunch. Trent Dilfer
HOW THEY DO IT
Thursday, Sept. 3: Breaking down AFC offensive, defensive philosophies. Scouts
Friday, Sept 4: Breaking down NFC offensive, defensive philosophies. Scouts
PREDICTIONS
10 BIG QUESTIONS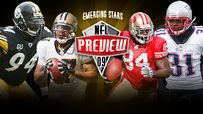 EMERGING STARS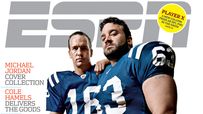 ESPN THE MAGAZINE (INSIDER)
PAGE 2