Rangers, Predators still going strong
Updated:
December 8, 2005, 1:04 PM ET
By
Barry Melrose
| Special to ESPN.com
Well, it's that time of year again, the time of year NHL coaches hate: the holidays.
Yes, coaches don't like the holidays because of the distractions. Players have families and celebrations, and they tend to lose some focus when they are not careful.
And teams have to be careful because the holiday season also marks a pivotal time in the NHL season. Some teams start to fall off of the map, while others are starting to show up.
THE GOOD

One player and team that haven't dropped off the map since the start of the season are Jaromir Jagr and the New York Rangers.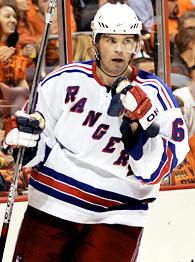 AP Photo/Rusty Kennedy Jaromir Jagr leads the Rangers with 21 goals and 22 assists.
People have been waiting for Jagr to stop caring, but he hasn't. People have been waiting for the Rangers to fall of the tracks, but they haven't. Jagr is tied for with Jason Spezza for the league lead in scoring with 43 points, and the Rangers are second overall in the Eastern Conference.
I think Jagr believes in this team and what it can accomplish. Coach Tom Renney and his staff have also created a team environment. It's not just high-priced players like Jagr, it's also second-line players and role players (Dominic Moore, Michael Nylander) who are helping the Rangers win.
Another team that hasn't fallen off the radar is the Nashville Predators, who are second to the Red Wings in points in the Western Conference. The Predators have always been a solid defensive team -- coach Barry Trotz wouldn't have it any other way. They have arguably one of the best goaltenders in the world in Tomas Vokoun (15-4, 2.40 goals-against average, .924 save percentage).
Another thing they boast this season is offense. Paul Kariya is doing what the team expected when he made the surprising move to Nashville this offseason. He leads the team in scoring with 22 points. Forward Steve Sullivan (20 points) and defenseman Kimmo Timonen (17) are also contributing.
The Predators are not going to go away.
The defending Stanley Cup champions also deserve recognition. The Tampa Bay Lightning have come back from some severe lineup changes (no more Nikolai Khabibulin) and are in playoff position in the East.
The Bolts have gone 8-1-1 in their last 10 games after an underachieving start. Goaltender John Grahame had quite the shoes to fill when the Bulin Wall left for Chicago, and he has given the team some good games and confidence. The Bolts realized they couldn't win by just throwing their sticks onto the ice, they had to work. I still think they are giving up too many goals (2.86 average), but I don't see them being left out of the playoff hunt.
THE BAD

I wasn't surprised to hear that Steve Yzerman pulled his name out of the running for Canada's Olympic team. But I think his decision to withdraw shows why he's a real leader and a class act.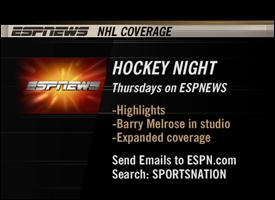 Yzerman knows that Team Canada is in a tough spot in narrowing down its roster and choosing from an abundance of talent. He realized he should not be on the team and he made it easier on executive director Wayne Gretzky.
But what does this latest decision, coupled with his recent criticisms about the game, mean? I don't see Yzerman retiring before the end of the season because he's not a quitter. That said, I don't think he will return in 2006-07. He's not a superstar anymore, a realization and transition that every star athlete must come to grips with at some point.
I think his comments that the new NHL "isn't really hockey" came out of frustration and anger. He was likely caught on a bad night and just said it. But look for him to play it out this season.
Pittsburgh is still a disappointment for me. After all of the offseason signings and after all the Sidney Crosby hoopla, the Penguins are tied with the Capitals for last in the East and are still giving up the most goals in the league (averaging 4.04 per game).
With Crosby, Mario Lemieux, Sergei Gonchar, Zigmund Palffy and Mark Recchi, this might be the most talented bad hockey team I've seen.
THE UGLY

You almost want to give up talking about them, but the Columbus Blue Jackets are ugly right now.
The Sergei Fedorov trade, a desperate move that was supposed to motivate the team, so far has been a dud. Since the Nov. 15 deal, the team has gone 2-8, Fedorov has no goals and the Jackets have an extra $6.08 million in salary for the season. Adam Foote, who was supposed to be a season-saving acquisition has turned into an average player -- I didn't think that was possible.
There is pressure on the whole organization, but I don't see president and GM Doug MacLean getting fired. I think he'll likely fire coach Gerard Gallant and take over the coaching reins himself.
You can pretty much count this as a wasted year for Columbus, but what about the Boston Bruins?
Since the Nov. 30 trade that sent Joe Thornton to the San Jose Sharks, the B's have gone 2-1. But they traded the face of the franchise, their first-round pick in 1997. It has been an ugly week for the Bruins -- we'll see whether the winning continues, as seven of their next nine games are on the road.
Barry Melrose, a former NHL defenseman and coach, is a hockey analyst for ESPN.
NHL studio analyst
Former NHL player and coach Barry Melrose is an NHL studio analyst for ESPN.
EDITORS' PICKS
ANA 3, STL 0: The Ducks continue to be a force to reckon with after a dominant win over the wobbly Blues.
Box score »

Barry's Best: The top players and teams in the early going.
Melrose

Strang: Battling through adversity has made Wings goalie Jimmy Howard even tougher to beat.
Story »