Discussion
Bruins answer the call in Game 7
BOSTON -- When people questioned their will early in the playoffs, their ears turned deaf.
When they faced their past in Philadelphia, they swept it aside as though it was yesterday's newspaper.
And when they looked to have lost their edge because of their special teams problems, they made the special teams moot.
For anyone who questioned whether the Boston Bruins had enough heart, they need not ask anymore after the B's gutsy 1-0 victory over the Tampa Bay ...

Read full story
2011 STANLEY CUP FINALS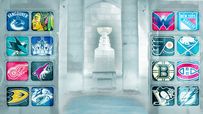 Follow the NHL on ESPN: Twitter / Facebook
Cup finals: Vancouver versus Boston