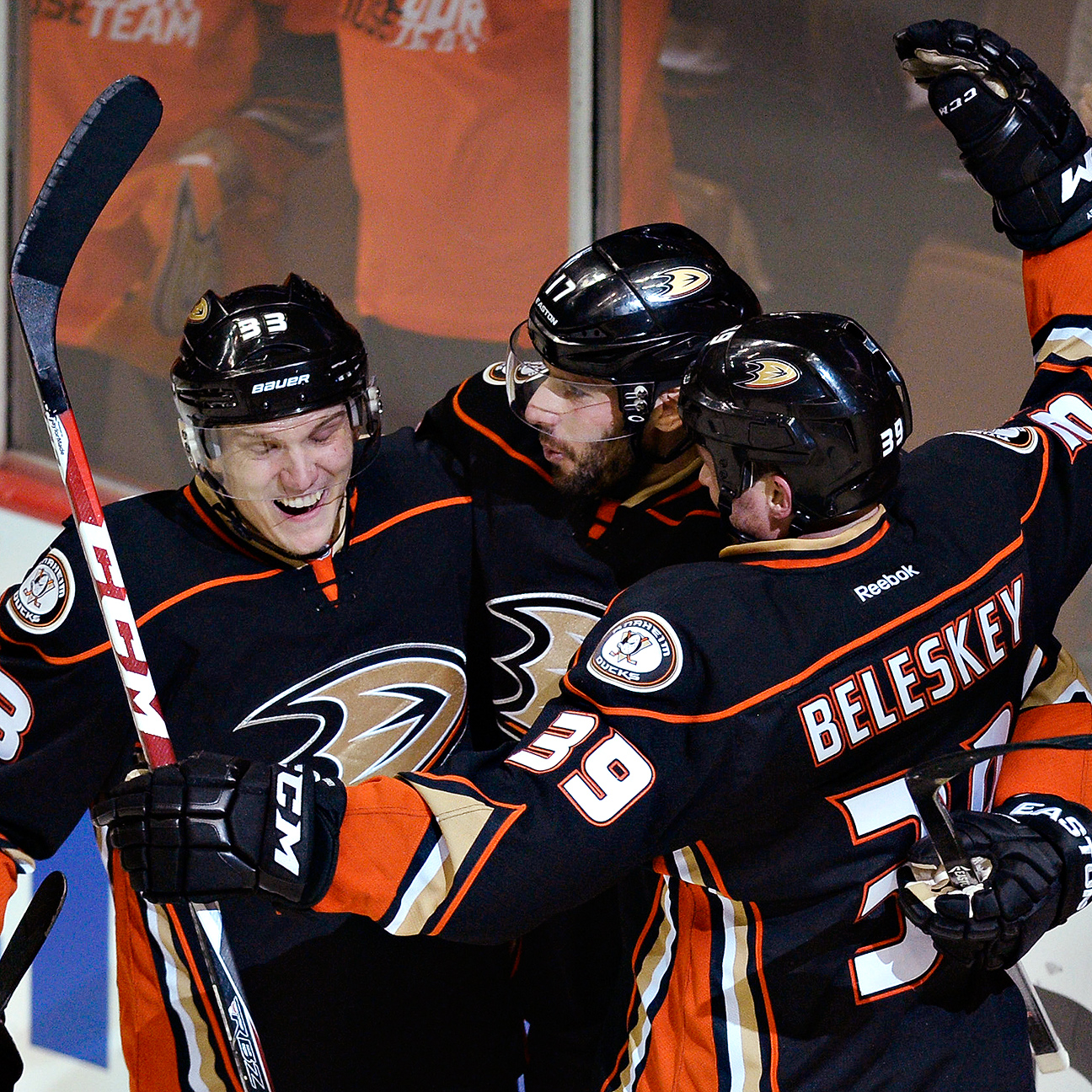 The Ducks seem to be able to win no matter what the conditions, and take a healthy 2-0 series lead to Calgary after another solid effort.
1 Related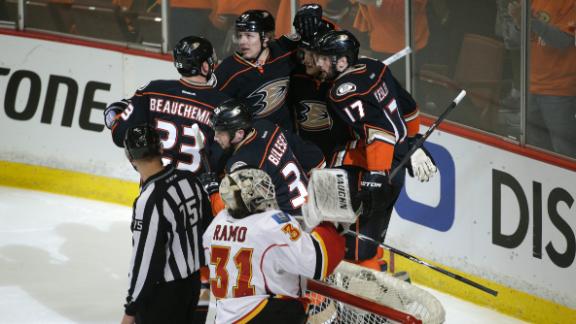 Frederik Andersen made 30 saves in his first career postseason shutout, Matt Beleskey scored in the first period and the Ducks remained unbeaten in the playoffs with a 3-0 win over the Flames.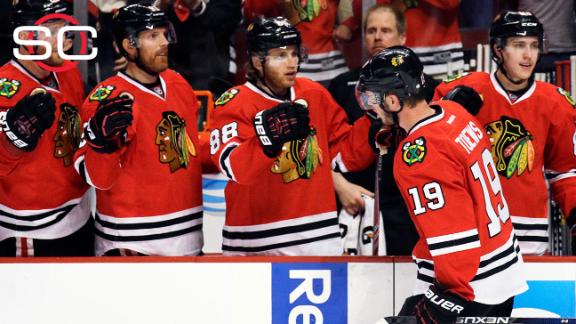 Patrick Kane scored two goals, Corey Crawford made 30 saves and the Chicago Blackhawks beat the Minnesota Wild 4-1 on Sunday night to take a 2-0 lead in the Western Conference semifinals.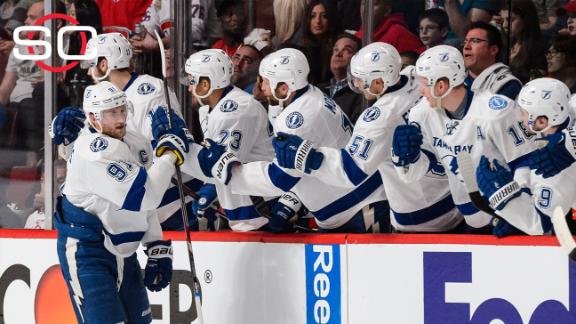 Steven Stamkos scored his first goal of the playoffs and the Lightning beat the Canadiens 6-2 on Sunday night to take a 2-0 lead in the East semifinals.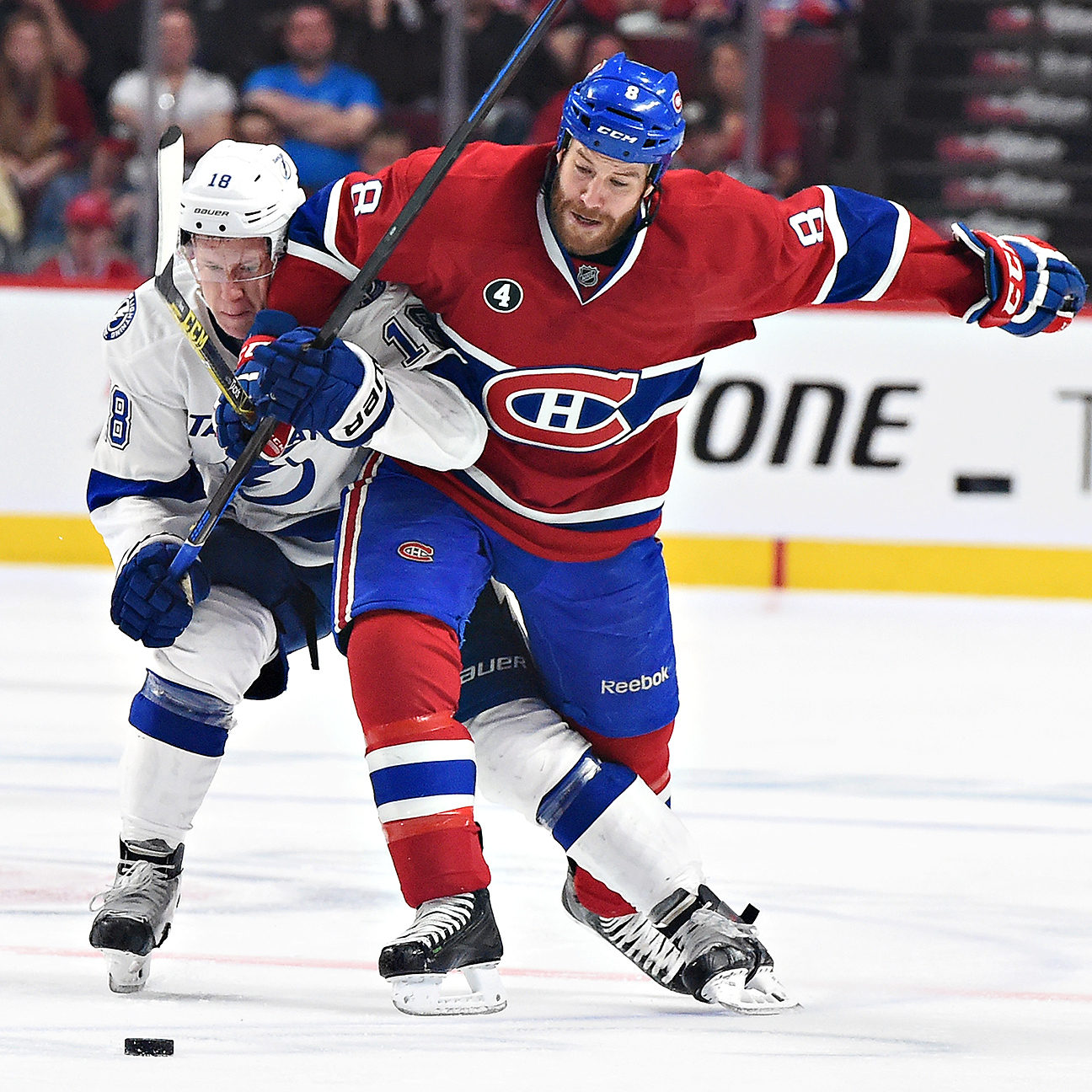 Montreal forward Brandon Prust said referee Brad Watson insulted him repeatedly in the first period after a roughing penalty in the Canadiens' 6-2 loss to Tampa Bay on Sunday night.
The Boston Bruins are moving into their second round of interviews for the organization's vacant general manager's job, according to a league source.
Capitals forward Alex Ovechkin, Canadiens goalie Carey Price and Islanders forward John Tavares are the finalists for the Hart Memorial Trophy as the NHL's player most valuable player.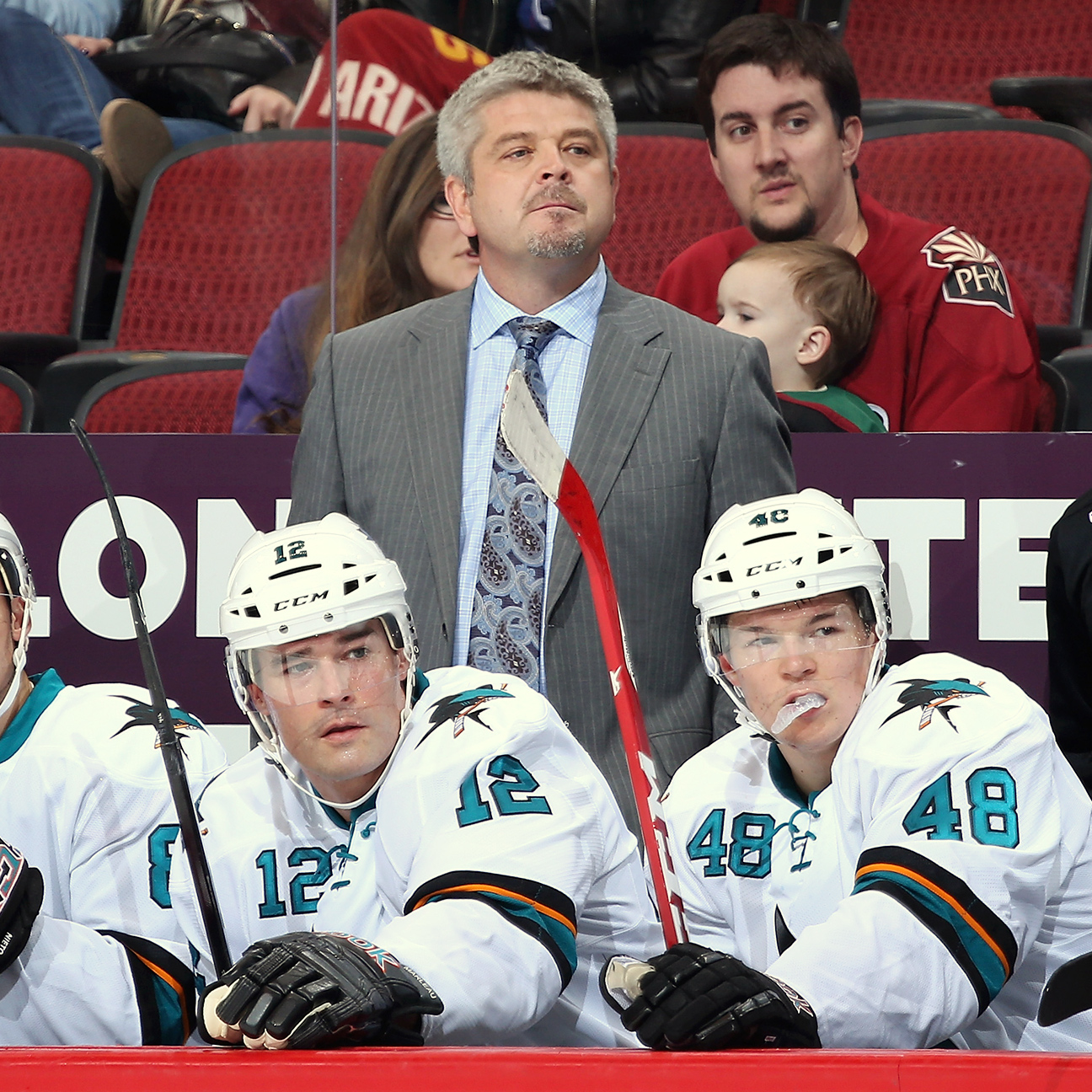 Former San Jose Sharks coach Todd McLellan and minor league coach Luke Richardson are among the initial candidates being considered by the Buffalo Sabres.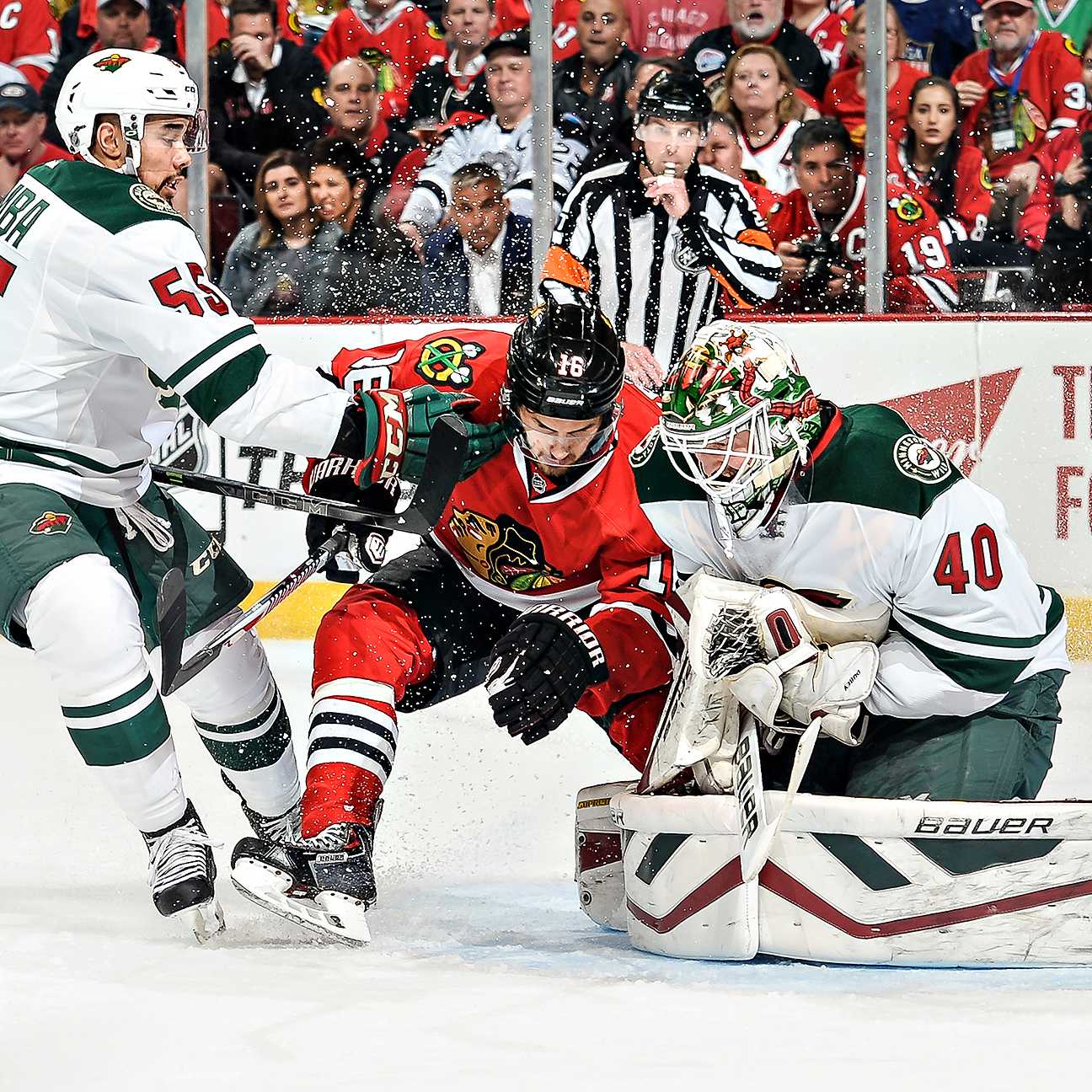 The Wild suffered a serious blow to their Stanley Cup chances with a sloppy effort that was pounced on by the experienced Blackhawks.
3 Related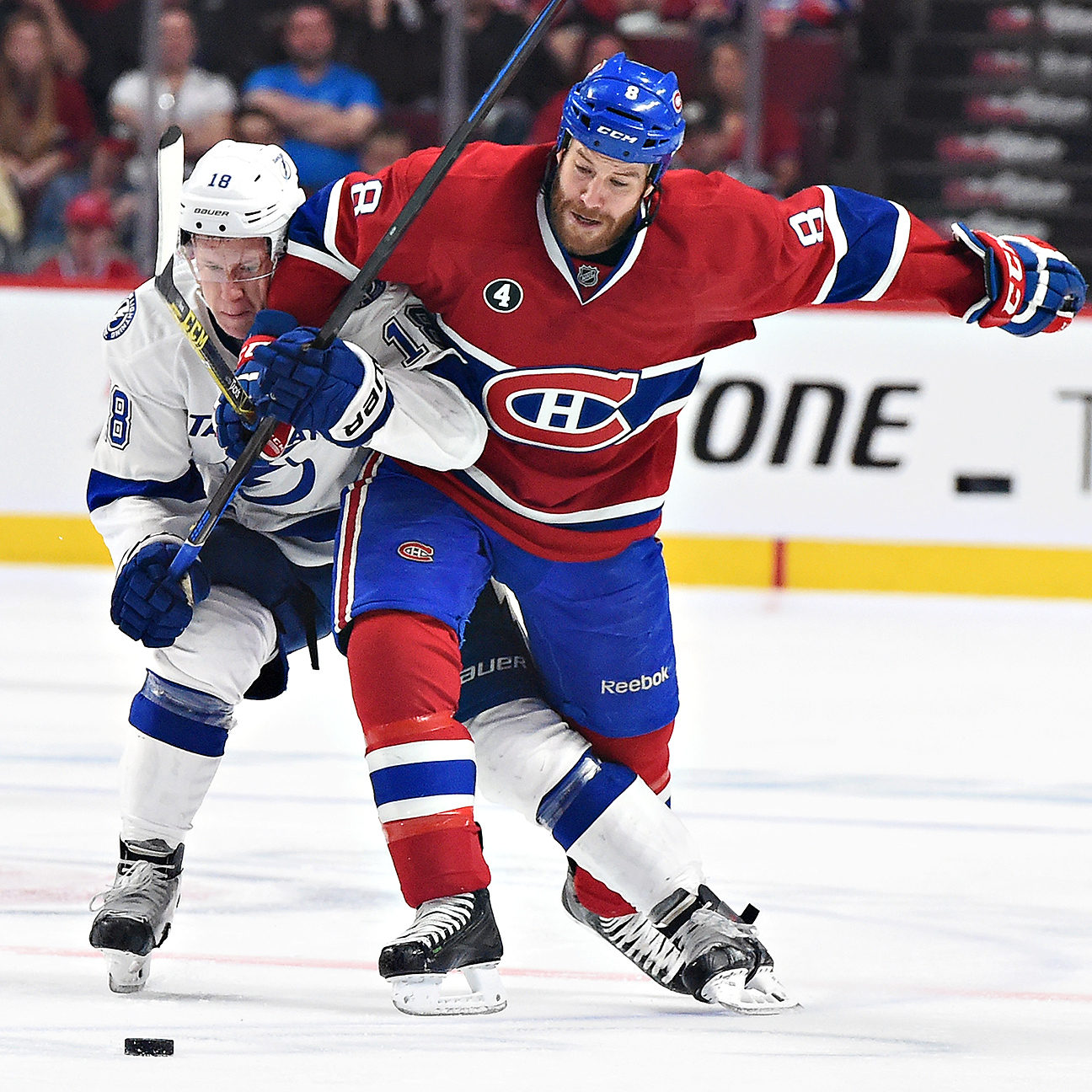 The frustration of Brandon Prust and the rest of the Habs turned costly as the Lightning took control of the series with a commanding 6-2 win.
1 Related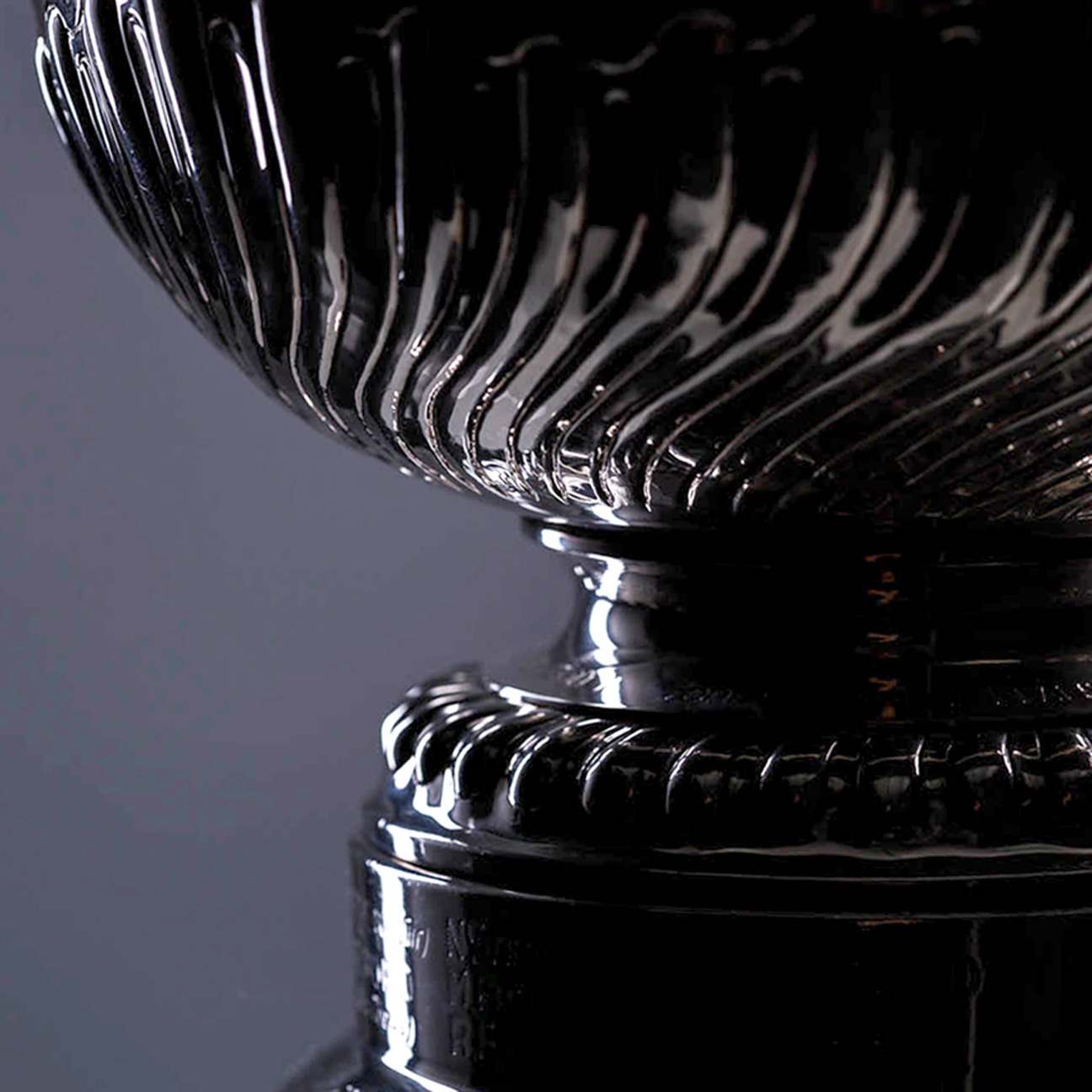 Our experts weigh in with their predictions for the second round of the 2015 Stanley Cup playoffs.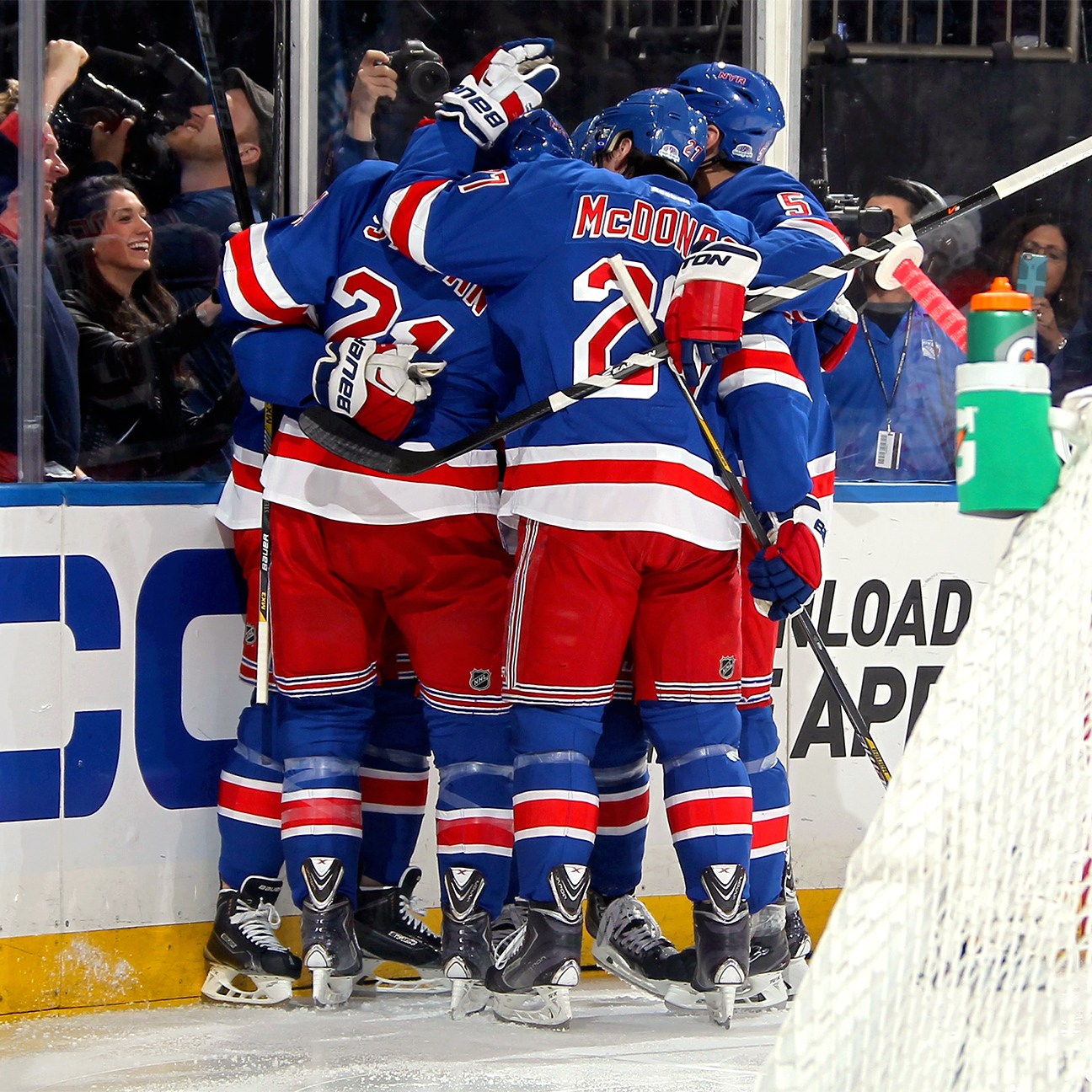 Despite Alex Ovechkin's efforts to single-handedly jam the puck down the Rangers' throats, New York left Game 2 with a 3-2 win and the series tied 1-1.
2 Related

Goalie Scott Darling has had an improbable rise from the lowest rungs of pro hockey to starter for the Blackhawks in the Stanley Cup playoffs.