Getting Closer!
The mediator's hard work appears to be thawing the ice between the NHL and the NHLPA. Blog » Burnside, LeBrun

Debate: Are we there yet? »Burnside: Money flushed »Flyers gather »
Getty Images
2014 Sochi Olympics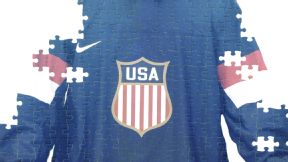 It was one of the greatest challenges the U.S. hockey board ever had to face: Finding the 25 guys who can win gold in Sochi and fulfill an unforgettable dream. Scott Burnside »
• Breaking down U.S. roster »
• Oral history: 2010 gold-medal game »
• Snubs

Analysis

FIGHTING IN THE NHL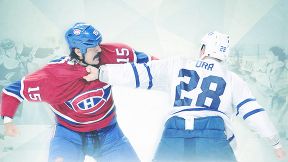 For a hockey enforcer like George Parros, fighting is his livelihood. Why stop? The Mag »
• MacGregor: Players fight because we let 'em »
• Burnside: Clune takes you inside a fight »
• LeBrun: Internal debate rages on »
• Strang: Skill players give nod to fighting »
• Hockey Life: Fighting is love »
HOCKEY HALL OF FAME
The Class of 2013 brought five deserving candidates into the Hockey Hall of Fame:
Chelios » Niedermayer » Shanahan » Heaney » Shero » Class of 2013

PODCAST

From faceoffs to mullets, ESPN's hockey analysts break down the NHL.
JOHN BUCCIGROSS

Join Bucci as he fires off slap shots and twisted wristers about the great and glorious game. • Building something special at PSU »
• #twitterbagskate: More outdoor games!
• Magic of outdoor hockey »
• C'mon along on a World Junior journey »
• Got your U.S., Canada rosters right here »

NHL PHOTO GALLERIES
LATEST GALLERIES
James Guillory/USA TODAY Sports
13 Photos