The Winter Classic is almost here!
Updated:
December 31, 2009, 4:42 PM ET
ESPN.com
BOSTON -- It's New Year's Eve in Beantown, which means only one thing for puckheads everywhere ... the Winter Classic is almost here!
And just like the commercial promoting Friday's game between the Philadelphia Flyers and Boston Bruins at Fenway Park, the snow started to fall just before Thursday's first team practice.
Here are some shots from the fun at the paaahhhk: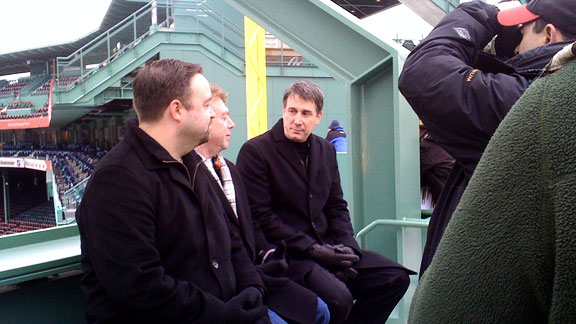 ESPN.com
ESPN.com's Pierre LeBrun and Scott Burnside interview former Bruins great, and current team vice president, Cam Neely. ESPN bureau producer Tony Florkowski is manning the crew (and he didn't let his allegiance to the Flyers get in the way). Check out our NHL page for the video later today.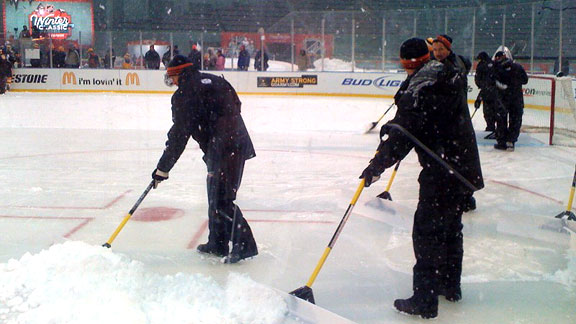 ESPN.com
On-ice crews had to shovel the snow to help clear the ice for the Bruins before their practice. Later on, the players also lent a hand.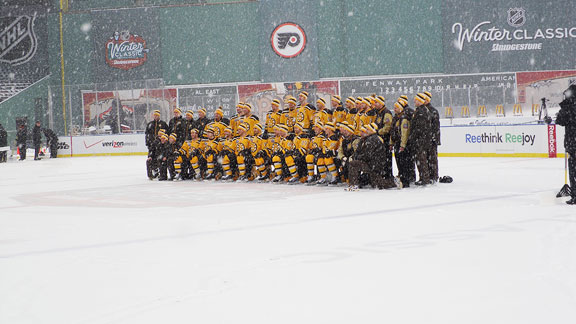 ESPN.com
The Bruins line up for an official team picture before their practice Thursday. Check out the jerseys. They're old-school.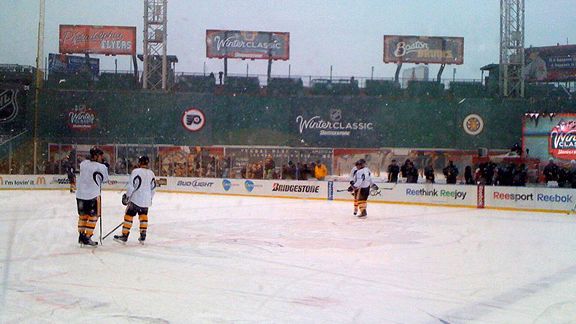 ESPN.com
Even more of the powdery stuff. Ironically, the snow stopped shortly after the Flyers took the ice for their pre-Classic practice at around 2 p.m. ET.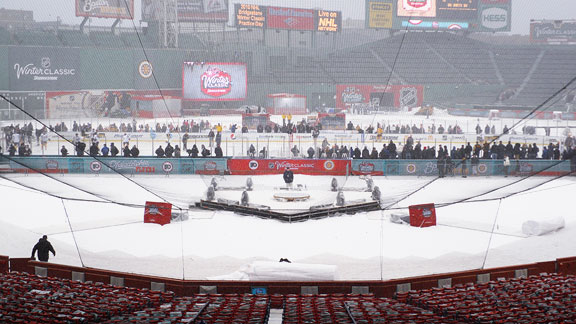 Jena Janovy/ESPN.com
New meaning to those prime behind-the-plate seats at Fenway.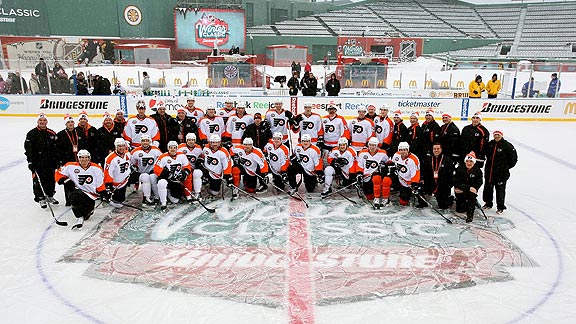 Andre Ringuette/NHLI/Getty Images
It's the Flyers turn to take their team picture at center ice. Some players chose to wear extra gear to keep warm, while others braved the cold.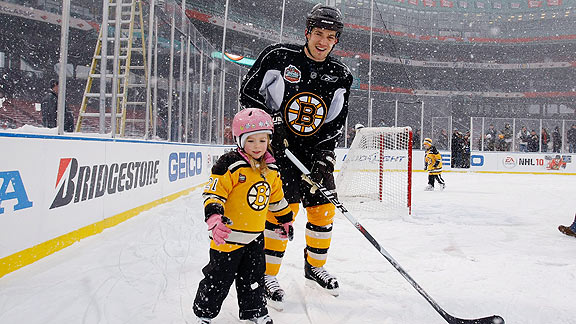 Dave Sandford/NHLIGetty Images
Families from both teams got the chance to skate at Fenway. Here, Bruins defenseman Andrew Ference took a few spins with his daughter, Ava.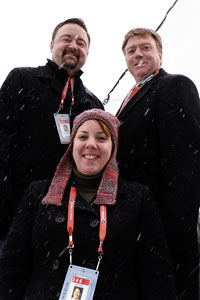 The motley crew bringing you ESPN.com's coverage from the Winter Classic, writers Pierre LeBrun (upper left) and Scott Burnside (upper right) and editor Joy Russo (wearing a Hockey Canada cap because it's all she had).
EDITORS' PICKS
The Isles moved back to the top of the Metro by handing the Preds their fifth straight loss.
NYI 4, NSH 3 »

Washington could make a deep playoff run, and quiet superstar Nicklas Backstrom is one of the top reasons.
Story »

LeBrun: A green light for the World Cup doesn't mean a red light for the Olympics.
Story »
MORE FROM ESPN BOSTON

Want to submit a question for Mike Reiss' weekly Patriots mailbag? Click here and come back every Tuesday around noon for the 'bag.
Latest headlines on ESPNBoston.com:
MOST SENT STORIES ON ESPN.COM