Scores for March 15, 2014

Auto Update:
Off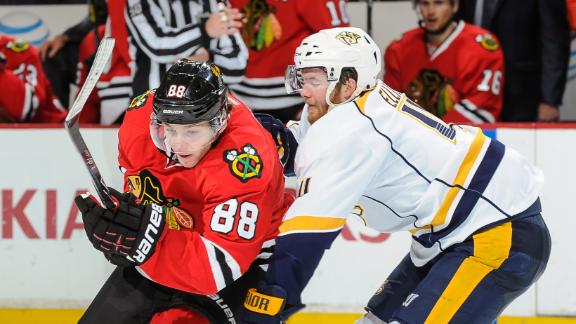 Predators Edge Blackhawks
Ryan Ellis' fourth goal of the season proved to be the difference as the Predators defeated the Blackhawks 3-2.
Tags:
Predators
,
Blackhawks
Predators Edge Blackhawks
VIDEO PLAYLIST
Are you sure you want to hide this video?
Hide future ScoreCenter video content
WORK FOR ESPN.COM
Want to help make the products you love better? Join our team.