Scores for March 14, 2014

Auto Update:
Off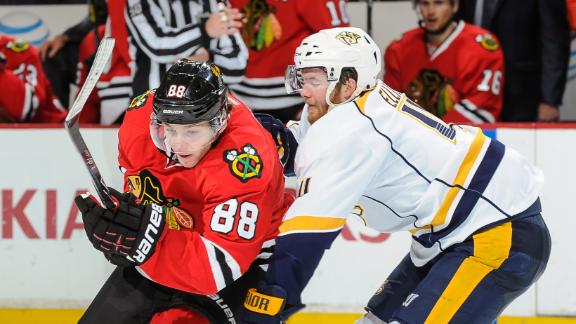 Predators Edge Blackhawks
Ryan Ellis' fourth goal of the season proved to be the difference as the Predators defeated the Blackhawks 3-2.
Tags:
Predators
,
Blackhawks
Predators Edge Blackhawks
VIDEO PLAYLIST
Are you sure you want to hide this video?
Hide future ScoreCenter video content
TOP PERFORMERS
- 03/14/14
WORK FOR ESPN.COM
Want to help make the products you love better? Join our team.