Armstrong on investigators' radar
Updated:
May 26, 2010, 1:25 PM ET
ESPN.com news services
NEW YORK -- Federal authorities investigating accusations that Lance Armstrong and other top cyclists engaged in doping are looking into whether they should expand their probe to include other charges involving fraud, The New York Times reported on Tuesday night.
Investigators are particularly interested in whether money from the United States Postal Service, which sponsored Armstrong's team for nine years, was used to buy performance-enhancing drugs, according to the story on the newspaper's website.
The Times cited two people briefed on the investigation who were granted anonymity "because they did not want to jeopardize their access to delicate information."
What the feds want

ESPN legal analyst Roger Cossack said he expects the FBI probe to focus on suppliers or distributors of performance-enhancing drugs rather than the athletes, and predicted that some riders could be granted immunity from prosecution.

"Historically, government investigators have never been interested in users, other than to get information," Cossack said. "Users go to jail because they lie, not for using steroids."

Yet it could be far easier to establish the athletes involved were using banned drugs or techniques than proving team management or corporate sponsors were complicit, Cossack said: "Were they knowingly saying to these guys, 'Do whatever you have to do to win, nod, nod, wink, wink'? You have to be able to prove knowledge.''

In Landis, the government has a willing but imperfect witness who has previously lied under oath, Cossack said. Many of his statements will not be considered credible unless they are corroborated by other riders who may be reluctant to come forward for fear of being suspended from competition for past misdeeds.

-- Bonnie D. Ford
Armstrong has repeatedly denied using performance-enhancing drugs.
Landis has already been interviewed by agents from the U.S. Food and Drug Administration in an investigation headed by Jeff Novitsky, who also led the BALCO steroids probe. Those agents will try to determine whether there is enough evidence against individuals and/or companies to build a case of trafficking or distribution of controlled substances.
A source close to Landis told ESPN.com's Bonnie D. Ford that several individuals the cyclist named have either already met with or are considering cooperating with the FDA investigation.
Officials from the U.S. Anti-Doping Agency, which is conducting its own investigation, will not comment on whether they will consider reduced or commuted suspensions. The minimum permitted under the World Anti-Doping Agency code for the substances and techniques in question is six months, but that could be waived under special circumstances, according to an anti-doping official who requested anonymity.
U.S. Postal spokesman Gerry McKiernan told ESPN.com's Ford on Tuesday that he had not seen reports in the New York Times, and another on the website of Sports Illustrated, reporting the agency's expenditures might be examined by federal investigators. He said the Postal Service would cooperate with any potential probe.
The U.S. Postal Service team, where Armstrong and Landis rode together from 2002 to 2004, was operated by the now-defunct Tailwind Sports management company. Armstrong was a part-owner of the company. A separate management company, known in cycling terminology as the "service course" and owned by team director Johan Bruyneel, paid employee salaries and owned and maintained the team's fleet of vehicles and bikes. The company serves the same function for Armstrong's current RadioShack team.
The Postal Service began sponsoring the cycling team in 1996 as a means to raise employee morale and promote its overseas mail delivery service. Armstrong signed with the team for the 1998 season and won the first of his seven consecutive Tour de France championships the following year. Postal's annual support had risen to a reported $8 million to $10 million by the final year of the contract in 2004. Discovery Channel took over as title sponsor for the next three seasons.
An investigation by the Lake Worth (Fla.) Herald showed the Postal Service spent a total of $48 million between 1996 and 2002 on a variety of national and regional sports sponsorships, including Major League Baseball, professional golf, college football and the NFL, but cycling took up the lion's share with $40 million.
As the Postal Service struggled with a billion-dollar-plus deficit, critics attacked the cycling team sponsorship, citing a March 2003 audit by the USPS Office of the Inspector General. That report described "ineffective management" of sponsorships, sloppy accounting, and vast overstatement of the revenue generated by its investment in sports -- especially cycling, where it claimed $18 million in economic benefit and could document less than $700,000.
According to the New York Times report, authorities also plan to look at the contract between Armstrong and S.C.A. Promotions, which refused to pay a $5 million bonus to the cyclist in 2004 after a book alleged he engaged in doping. Armstrong sued the company and the case went to arbitration. After hours of testimony under oath, the parties settled before the arbitrators ruled. Under the terms of the settlement, S.C.A. paid Armstrong $5 million.
Contacted by ESPN.com's Ford on Tuesday, S.C.A. president Bob Hamman said he is "very interested" in the information emerging as the result of Landis' allegations. "It may or may not have any ramifications for us," Hamman said. "We have a horse in the race, so to speak & the more that develops that's adverse to Armstrong, the better for us.
"I have no reason to disbelieve Floyd Landis," Hamman added.
S.C.A. could also take action on its own. Jeff Tillotson, the lawyer who represented S.C.A. in the hearing, said the company could try to recoup its money "if it is determined that [Armstrong] used performance-enhancing drugs during that period."
If it were proved Armstrong had given false testimony in the case, SCA could "seek to invalidate the settlement on the grounds that it was procured by fraud," Tillotson said. S.C.A. would have to file a lawsuit in either instance and Tillotson stressed that decision has not been made.
On Tuesday, the New York Times reported that federal investigators might look into the S.C.A. case as well.
UCI president Pat McQuaid McQuaid on Tuesday met with reporters at the Giro d'Italia to try to refute Landis' sensational accusation that Armstrong, with the support and knowledge of his then-U.S. Postal Service team, made a monetary donation to cycling's international governing body as a quid pro quo to cover up a positive drug test at the 2001 Tour of Switzerland.
The UCI chief produced documents intended to disprove the claim that Armstrong tested positive, including correspondence from the World Anti-Doping Agency, its accredited laboratories and the race organization. But for the second time in two days, McQuaid also confirmed that Armstrong had given the UCI $100,000 earmarked for anti-doping efforts and apparently used to purchase a piece of machinery used for blood analysis.
McQuaid said Armstrong is the only active rider ever to have made such a gift, and conceded that it made the UCI vulnerable to conflict of interest charges.
In an odd revelation, McQuaid added that Armstrong "promised" the funds in 2002, when Hein Verbruggen of the Netherlands was head of the federation, but didn't actually pay up until 2005 -- the same year Verbruggen stepped down.
The problem this could create for Armstrong is that McQuaid's statements, first made on a radio show in Ireland on Monday, contradict Armstrong's sworn testimony in a deposition in the S.C.A. case. Armstrong said then that he had donated approximately $25,000 to the federation.
McQuaid also told reporters that he had asked the national cycling federations of all those named by Landis to initiate investigations into those riders and directors.
Armstrong was accused of doping by Landis last week. In a series of e-mails sent to sponsors and sports officials, Landis also alleged Armstrong taught others how to beat the system and paid the former president of the International Cycling Union to keep a failed test quiet.
Armstrong denied the allegations and said Landis "lost his credibility a long time ago."
Information from ESPN.com's Bonnie D. Ford and The Associated Press is included in this report.
FLOYD LANDIS ADMITS DOPING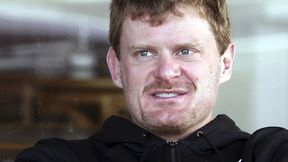 D. Ford he used PEDs and confirmed he sent e-mails implicating dozens of other cyclists, including Lance Armstrong:
LATEST
WATCH
LISTEN
MOST SENT STORIES ON ESPN.COM