Jeff Green, JaVale McGee cut
Updated:
August 15, 2010, 4:55 PM ET
Associated Press
NEW YORK -- The United States has reduced its roster to 13 players, cutting Jeff Green of the Oklahoma City Thunder and JaVale McGee of the Washington Wizards.
USA Basketball made the moves before it beat France 86-55 in an exhibition game at Madison Square Garden. Cutting McGee leaves Tyson Chandler as the only true center on the American roster.
Green
Neither Green nor McGee played in the U.S. scrimmage against China on Saturday. USA Basketball chairman Jerry Colangelo then informed them of the decision Sunday morning.
"They were gracious, they understood, they appreciated the opportunity, and I don't care how long you've been in the game, whenever you're telling a player on any level that they're not going to be with you -- I hate to use the word cut -- that's still tough, but they handled it very well," Colangelo said. "I told them in case something happens they may get a phone call."
Colangelo and coach Mike Krzyzewski previously had said they might bring all 15 to Europe. Instead, the Americans will travel with 13 when they leave Monday. They must cut one more before the world championships start Aug. 28 in Turkey.
Oklahoma City's Russell Westbrook and Minnesota forward Kevin Love played the fewest minutes Sunday, not entering until the fourth quarter. Love had missed a practice earlier this week with a calf injury.

Copyright 2010 by The Associated Press
2010 FIBA World Championship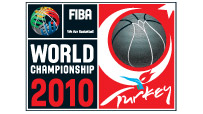 Scoreboard | Schedule | Standings
Follow ESPN's NBA coverage on Twitter
COLUMNS
NEWS
PREVIEWS
MORE