Commentary
On to the next one
Traveling within NASCAR is frenetic. Don't believe us? Check this out.
Updated:
May 25, 2010, 3:25 PM ET
By
Ryan McGee
| ESPN The Magazine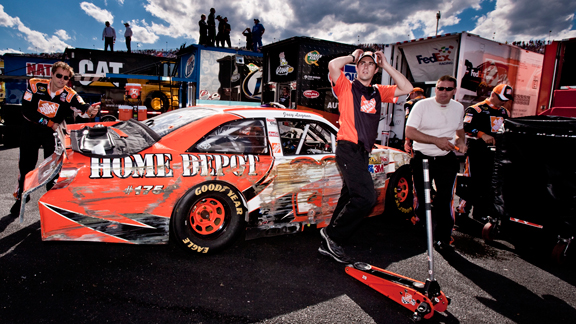 Robert Delahanty for ESPN The MagazineAt Talladega on April 26, Joey Logano's No. 20 showed the effects of the nine-car pileup it triggered.
Editor's Note: This photo gallery appeared in the May 31, 2010 issue of ESPN The Magazine, also known as "The Travel Issue." Check the whole thing out here.
NASCAR drivers travel by private jet. Their race cars, however, hit the road. What follows is what happened when we thumbed a ride with Joe Gibbs Racing on its three-team Talladega-to-Richmond turnaround.
This intro page is offered for free; however to click through the gallery, you must be an ESPN Insider.

ESPN The Magazine, NASCAR
ESPN The Magazine senior writer
2-time Sports Emmy winner
2010, 2014 NMPA Writer of the Year
ESPN The Magazine's Travel Issue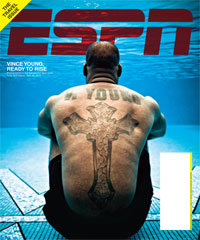 Check out all the content from ESPN The Magazine's May 31, 2010, issue (The Travel Issue). Where noted, the content is for ESPN Insiders.
Editorial Content
MOST SENT STORIES ON ESPN.COM