Commentary
Saving the best for first
Just because a fight headlines a card doesn't mean it'll be the best scrap of the night. Eric Raskin feels Saturday's opening TV bouts will be the ones that make their respective shows shine.
Originally Published:
June 2, 2008
By
Eric Raskin
| ESPN.com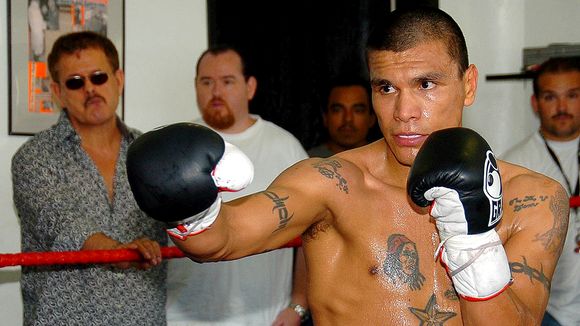 Tom Hogan/Golden Boy PromotionsWin or lose, Daniel Ponce De Leon is never in a bad fight -- and boxing fans can't get enough of him.
What do this coming Saturday's HBO and Showtime boxing telecasts have in common? For starters, the broadcasts will overlap, forcing fans to make yet another decision as to which to watch live (the third time already in '08 that Showtime and HBO have counter-programmed one another). But if you're looking for something that doesn't happen every other month, what these shows have in common is that they're doubleheaders in which the opening TV bouts are decidedly more intriguing to serious fight fans than the so-called "main events" are. Nobody asks U2 to open up for Hoobastank. You won't see Jerry Seinfeld warming up the crowd for Carrot Top. But on both HBO and Showtime on Saturday, the best fight of the night and the headlining fight are mutually exclusive concepts. HBO gives us a textbook alphabet-mandated mismatch between middleweight champ Kelly Pavlik and anonymous Welshman Gary Lockett in the main event, with a stylistically fascinating fight between junior featherweight titlist Daniel Ponce De Leon and unbeaten Juan Manuel Lopez in the opener.
[+] Enlarge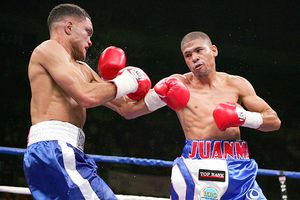 Al Bello/Getty ImagesJuan Manuel Lopez, right, may be a relatively unkown commodity, but his fight with Ponce De Leon is the ultimate boxer-puncher showdown.
Showtime has its more recognizable names, junior middleweights Vernon Forrest and Sergio Mora, closing the show, while its more appealing matchup, a rematch between welterweights Carlos Quintana and Paul Williams, fills the ring first. By no means is this a problem plaguing the fight game. Too many fighters calling themselves "champion," too many pay-per-views, too many Saturdays when HBO and Showtime force viewers to make a decision (hey, guys, May 31 and July 14 were both wide open) -- these are real issues affecting boxing's fan base. Having the featured bout and the co-featured bout mixed up is hardly worth sweating. But it's worth pointing out, and it's worth wondering if too much emphasis is being put on name value and not enough is being put on fight value. In Showtime's case, senior vice president and general manager of sports and event programming Ken Hershman prefers to think of their card as having two co-main events rather than a headliner and an undercard, and he said the decision of which would come first was almost arbitrary. "We could put up two rings and show them at the same, but that wouldn't be all that pleasing," Hershman said jokingly. "What happened in this situation is we agreed to Vernon Forrest and Sergio Mora long before Williams-Quintana came along. Vernon and Mora was done first, the date was set, and then the opportunity came to add Williams-Quintana to the card, so we took it." Aside from just the "Forrest-Mora got there first" reasoning, you can see why this is the bout that's getting top billing in the advertisements. Forrest established his name by beating Shane Mosley six years ago and briefly residing on pound-for-pound lists; Mora earned mainstream recognition by winning the first season of "The Contender." Relatively speaking, Quintana and Williams are unknowns.
[+] Enlarge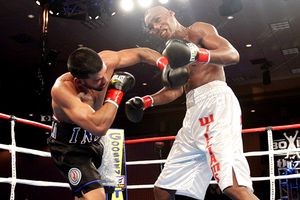 AP Photo/Francis SpeckerDespite waging a memorable battle earlier this year, Carlos Quintana, left, and Paul Williams are still considered unkown quantities.
But theirs is, on paper, the better fight. It's tougher to pick a winner, considering Quintana upset Williams four months ago via narrow decision. Though I personally consider Mora a very live underdog against the aging Forrest, most experts view the fight as a mismatch in favor of the proven veteran. Quintana-Williams is also the more significant fight, in that it features two top-5 fighters in boxing's best and most glamorous division. Seven pounds to the north, junior middleweight has become arguably boxing's least interesting weight class. Forrest may be the No. 1-rated fighter at 154 pounds, according to both The Ring and ESPN.com, but to adapt an old cliché, if a Forrest falls in a division nobody cares about, does it make a sound? While there may be some debate as to which Showtime fight deserves main-event status, the gulf between the quality of the opening bout and the nominal main event on HBO's broadcast is considerably wider. Ponce De Leon vs. Lopez is a classic puncher-against-boxer confrontation. Lopez looks like a future pound-for-pounder. But he has never faced anyone half as dangerous as Ponce De Leon, who throws with the power of Sam Peter and the technique of, well, Sam Peter. The 24-year-old Lopez can punch just a bit himself -- he has 19 knockouts in 21 fights -- and combined with his slick southpaw skill set, he's my pick to win the fight. But there's no such thing as a fighter who's a safe bet against a KO artist like Ponce De Leon.
[+] Enlarge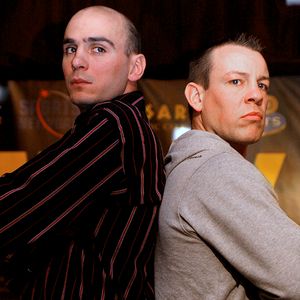 Jim Everett/Fightwireimages.comKelly Pavlik, left, may be the most well-known fighter plying his trade this weekend, but his fight with Gary Lockett fails to capture the imagination.
By contrast, Pavlik is the very definition of a safe bet against Lockett. You can thank the WBO for forcing this joke upon us. "Gary Lockett isn't a top-20 middleweight based on his résumé, much less the No. 1 contender in the world as the WBO insists he is," said the man behind ESPN.com's rankings, Dan Rafael. "He does not have a single notable victory or even a loss to a notable opponent. In other words, he has done absolutely nothing to earn his position. "He may turn out to be a hell of a fighter and may even beat Pavlik, but the fact that he got this fight because it was mandated is everything that is wrong with boxing and the disgusting rankings of the sanctioning organizations. If Gary Lockett is the No. 1 middleweight contender in the world, then I should be the No. 1 heavyweight contender in the world." Sadly, if the envelope is thick enough, such a scenario could be arranged. Pavlik is coming off two fights against Jermain Taylor and one against Edison Miranda; he's entitled to a cakewalk. But that doesn't necessarily make it worth HBO's money. Anyone who watched Joe Calzaghe vs. Bernard Hopkins a month ago understands that better-known fighters don't always equal better fights. There's a balance to be struck, and Hershman says he's constantly pursuing that balance. "I think you're always trying to find the perfect combination," he said. "There are times where we will reluctantly do a big name in not the greatest fight, but that's rare, and we try to avoid that as best we can. There are more occasions where we do lesser-known fighters that we just know are going to be stylistically perfect for each other, and I think we found that with Israel Vazquez and Rafael Marquez." Appropriately, Vazquez and Marquez became bigger names through the magnificence of their three-fight series. Perhaps the same will happen for Quintana, Williams, Lopez and Ponce De Leon on Saturday. Maybe some of them will take star turns that make them premium-cable headliners. In the meantime, they'll just have to settle for opening the show -- and, in all likelihood, stealing it.
Eric Raskin is a contributing editor for and former managing editor of The Ring magazine.
Boxing
Former managing editor of The Ring magazine.
Co-host of "Ring Theory" boxing podcast.
Author of "The Moneymaker Effect: The Inside Story of the Tournament That Forever Changed Poker."
SPONSORED HEADLINES
MORE BOXING HEADLINES
MOST SENT STORIES ON ESPN.COM