Commentary
Countdown to the Crown
Updated:
February 26, 2010, 1:35 AM ET
By
Jeremy Plonk
| Special to ESPN.com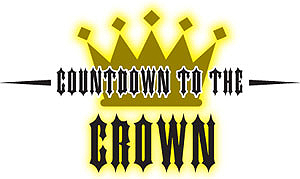 Editor's Note: Countdown to the Crown returns for a fifth season online as one of the most comprehensive handicapping analyses of the 3-year-old scene. Posted each Friday from Jan. 8 through the Belmont Stakes, Countdown keeps you apprised of the rising stars in the 3-year-old class from the maiden ranks through the Grade 1 stakes.
3 things you won't read anywhere else
Opinions are like the two-man bobsled. To be effective, you not only need a good push, but you also need to make sure it's steered with the proper direction. 1. Before you dismiss speedy CONVEYANCE (Bob Baffert) from Derby consideration, consider this: Since 2000, only three horses in the Derby field were brilliant enough to win a pair of graded stakes races around two turns among the first four starts of their careers -- Curlin, Barbaro and Tapit. That's pretty darned good company for the San Rafael and Southwest champ. During the entire decade of the 1990s, only one Derby starter, 1995 runner-up Tejano Run, could boast such early two-turn graded stakes success. Those runners own a 4: 1-1-1 mark on the first Saturday in May. 2. It takes more than two to tango in a speed duel, the waltz in last Saturday's Risen Star proved that once again. If one other jockey decides to take back, the pace is pedestrian. The connections of DISCREETLY MINE (Todd Pletcher) can send a thank-you card to David Cohen on TEMPTED TO TAPIT (Steve Klesaris) for that. It has to be noted that Todd Pletcher has resurrected Cohen's career this winter at Aqueduct, so you have to wonder if the young rider wasn't too eager to incinerate the pace chances of his biggest employer. That's not a conspiracy theory, that's just good business. And, he gave his mount the best chance to light the board as 'TAPIT jogged along second throughout. 3. Pssst ... "plastics" horses finished first and third in the "dirty" Southwest at Oaklawn, CONVEYANCE (Bob Baffert) and CARDIFF GIANT (Jorge Periban), the latter an ex-maiden claimer. Some will never learn in that whole "Yes, but can they handle dirt?" non-sense.
This week's fearless forecast
This section previews the coming attractions in 3-year-old stakes and undercard races. Things aren't quite as wild as last week's six-stakes bonanza, but we do have a true route test in the G3 Sham Stakes at Santa Anita. On the fringes, the Borderland Derby at Sunland gives a two-turn prep for the G3 Sunland Park Derby, as does Turfway's Battaglia Memorial for the G2 Lane's End. In the South, we get the two-turn Sportsman's Paradise at Delta Downs and the six-furlong Mountain Valley at Oaklawn. Saturday's Miracle Wood from Laurel has had some Preakness implications in recent years as well. BACKTALK (Tom Amoss) makes his long-awaited return Friday night in the $75,000 Sportman's Paradise Stakes at Delta Downs. The one-mile race around two turns provides a good launching pad for
last year's Bashford Manor and Sanford sprint winner
. Also later today, we'll get a better line on Sham Stakes contender NEXTDOORNEIGHBOR when IVORY FUDGE (John Sadler) returns in a Santa Anita maiden race after finishing fourth to 'NEIGHBOR last time out. Note that IVORY FUDGE is a full-brother to last year's Kentucky Derby fifth-place finisher Chocolate Candy. Saturday's $100,000 John Battaglia Memorial at Turfway serves as a solid prep for the G2 Lane's End Stakes next month. At 1-1/16 miles around two turns, graded stakes-placed CODOY (Mark Hubley) will use this spot for his 2010 return bid. He's one of two Triple Crown nominees in the gate, along with WinStar Farm's IN THE PAINT (Kellyn Gorder), whose impressive maiden win Dec. 26 was overshadowed by a nightmarish trip in the WEBN Stakes Jan. 30. WEBN victor KERA'S KITTEN (Mike Maker) returns to the scene, but has drawn widest in the field of eight. At Laurel on Saturday, Preakness players could announce their candidacy in the Miracle Wood Stakes at 7 furlongs, a prep for the two-turn Federico Tesio at Pimlico in April. TURF MELODY (Graham Motion) tops the marquee and will try to rebound off a sixth-place finish in the G3 Lecomte. But he could scratch and run back around two turns in the Gotham next week, trainer Graham Motion has indicated. The field also includes Pennsylvania Nursery winner and Count Fleet third TURBO SPEED (Bernard Houghton), unbeaten Jimmy Winkfield winner DEPUTY DANEY (Cathal Lynch) and Damon Runyon fourth-place finisher DON'T BLAME THE CAT (Rick Dutrow). Oaklawn's six-furlong Mountain Valley on Saturday has only two Triple Crown nominees, both trained by D. Wayne Lukas, allowance winner ACTIVITY REPORT and maiden HENRY'S TIME. The former appears the only horse in the field capable of being included in a distance discussion, but was a well-beaten fourth in the G2 Kentucky Jockey Club last fall. None of the nine entrants in Saturday's $100,000 Borderland Derby are Triple Crown nominees, so one can only assume the 1-1/16 miles race will provide some local filler for the G3 Sunland Park Derby next month. TANGO TANGO (Jerry Hollendorfer) finished last in the G2 Bob Lewis at Santa Anita two weeks ago and wheels back quickly as the 9-5 morning line favorite. As for undercard races, Saturday's Gulfstream menu matches open-conditions allowance runners at one mile, headed by
G1 Champagne winner HOMEBOYKRIS
(Rick Dutrow) and stablemate RADIOHEAD. The field also includes smashing debut winner THOMAS GOT EVEN (Nick Zito), who makes his first start since September. Also on that card, FORWARD HATCH (Rick Violette) takes on maiden milers after finishing second Jan. 14 to rising upstart ODYSSEUS (Tom Albertrani). The split division of that maiden mile features NADAL (Jonathan Sheppard), out of that same Jan. 14 try, against well-bred rookies MERENSKY REEF (Tom Albertrani), a son of A.P. Indy and Platinum Tiara, and SCUBA DIVER (Nick Zito), a full-brother to Cool Coal Man. TRINITY RUN (Todd Pletcher), a Ghostzapper colt who is half-brother to G1-winning sprinter Greg's Gold, also debuts in this stout division.
Sham Stakes (Saturday/Santa Anita Park)
Southern California's first major test of the season at 1-1/8 miles, the G3 Sham Stakes attracted a large field of 10, nearly all seeking to make the important rise into the stakes ranks. Only 12 victories are spread among the entire field, with eight horses still eligible for a first-level allowance. The most accomplished runner has to be THE PROGRAM (Bob Baffert), fourth in the
G1 CashCall Hollywood Futurity in December
and an entry level allowance winner around two turns Feb. 3. His recent win lost a little luster when stablemate and runner-up INDIAN FIREWATER came back to fail at odds-on in the Turf Paradise Derby last Saturday. KETTLE RIVER (Eoin Harty), who upended THE PROGRAM in allowance company Jan. 6, is the field's other runner to clear the first allowance condition. Neither THE PROGRAM nor KETTLE RIVER appears to stand out on talent, however. In fact, I was unimpressed by their Jan. 6 allowance. Without a doubt to this eye, the most impressive performances turned in by Sham entrants this year came from NEXTDOORNEIGHBOR (Mike Machowsky) and SETSUKO (Richard Mandella). 'NEIGHBOR, an impeccably bred Lido Palace-Fenclineneighbor colt, strode out gorgeously in
breaking his maiden by four lengths Jan. 24
and appears destined for stardom. SETSUKO, meanwhile, has run back-to-back visually stirring races and is a true distance threat. One horse familiar with the distance is OUTLAW MAN (Ken McPeek), a winner on turf over 9 furlongs. The McPeek barn has been heating up nationally and building toward its usual spring peak. Luring Garrett Gomez to ride should be a sign that OUTLAW MAN is to be taken seriously. Cal-bred ALPHIE'S BET (Alexis Barba) deserves your attention. His second to CARACORTADO sure looks better now that his fellow Golden Stater has taken the West Coast by storm in winning the G2 Lewis a few weeks back. Allowance winner BOULDER CREEK (Craig Dollase) scoped poorly after his workout this week and was forced to miss the Sham Stakes. He could be re-aimed at the Pasadena Stakes on turf next week.
Sham Stakes selections:
W) NEXTDOORNEIGHBOR; P) SETSUKO; S) ALPHIE'S BET.
Last week's selections:
5-1-2-0; Top pick Conveyance won the Southwest; top picks A Little Warm and Jackson Bend ran second in the Hutcheson and Fountain of Youth, respectively; top picks Drosselmeyer and Fog Alert finished fourth in the Risen Star and El Camino Real Derby, respectively.
Season selections:
14-3-3-2. For more on this weekend's races, including handicapping strategies and a chance to interact live with Jeremy, visit the all-new Countdown to the Crown LIVE CHAT every Friday from 2-3 p.m. ET at
www.HorseplayerNOW.com
.
Everyone's a critic
This section recaps the week that was for the sophomore set. Before we get into the six stakes events on a jam-packed weekend, the one critical point to be made is that the importance of these races all increase as the distances increase. The 1-1/8 miles preps carry so much more weight. Consider that the 1 mile and 1-1/16 miles preps would almost essentially end at the top of the stretch on Derby Day. There's a lot of running left to do, or else we would have been saluting Regal Ransom and Join in the Dance as last year's Kentucky Derby exacta, and how silly does that sound?
Fountain of Youth
The performance of the year to date
, without question, came on the hooves of ESKENDEREYA (Todd Pletcher) in last Saturday's 9-furlong showcase from Gulfstream. Sure, he got a perfect, no-feather-in-my-path trip when winning by 8-1/2 lengths. When you can sit second behind a loose leader you don't respect in nearly :48 flat, a good horse should be licking his chops. John Velazquez had the cobra clutch on ESKENDEREYA down the backstretch and you could just see this was a stick of dynamite ready to explode. When this Giant's Causeway colt dashed :24.13 and :12.33 closing splits on the back end of the Fountain of Youth, the challengers in the rear-view mirror got increasingly smaller. He continued on to gallop out miles the best. ESKENDEREYA figures to be a bear in the Florida Derby upon his reappearance, but he could see his first sub-:47 pace in that one, and it will be interesting to see what kind of style he employs when posed with the first legitimate pace of his career. It's one thing to chase an easy pace, another to chase a horse like a CONVEYANCE or D'FUNNYBONE down the road. That's what separates the great ones. ESKENDEREYA rockets up the Countdown rankings this week from No. 15 to No. 2, earning my respect until proven otherwise. It's hard to imagine anyone jumping up to beat him in the Florida Derby over this track he loves. I have absolutely no beef with a horseman going the two-prep route in this day and age for the Kentucky Derby. The only caution: You sure as heck had better get something good out of BOTH races to be ready for the rigors of 10 furlongs and 126 pounds. The connections of Fountain of Youth beaten favorite BUDDY'S SAINT (Bruce Levine) now have to figure out a way to ready their charge in a single prep race after getting next-to-nothing out of his disastrous trip at Gulfstream on Saturday. That's why three preps remain best from this eye, but you can get enough out of two if things go to plan. I don't see how they could now train 'BUDDY up to the April 3 Wood Memorial and possibly have him tightened for the first Saturday in May. I would seriously re-think that plan at this point if their chief objective with the horse is to win the Kentucky Derby. The swirling barracudas you see are jockey agents lining up to tell Bruce Levine how Jose Lezcano is not his big-race rider for BUDDY'S SAINT. Right or wrong, you can bet there's blood in the water after the disastrous Fountain of Youth trip for the favorite. JACKSON BEND (Nick Zito) turned in another exemplary performance and appears to be as honest as they come when giving away some ground on the turn and digging in for the place money late. For only his second route attempt and first since last October, the Fountain of Youth just as likely is a building block for 'BEND as it is an example of pervasive talk about how his pedigree will trip him up. He'll continue to be knocked because he started his career at Calder and is sired by a horse few have heard of, Hear No Evil. Both points are nonsensical to me: JACKSON BEND is all racehorse, and will be aimed now at the Wood Memorial. AIKENITE (Todd Pletcher) once again broke geeked-up and was hard to settle, as he was the one bumping hard with BUDDY'S SAINT on the clubhouse turn. For him to gather himself and run on well for third was a promising performance. We know he can run on any surface, and Pletcher will be looking to divert his brigade, so I'd expect AIKENITE to be a strong contender for something on the Polytracks of Kentucky, specifically the Blue Grass at Keeneland. He was a hard horse to leave off the very bottom of the Countdown Top 20, but a victim of numbers this week. As for others in the Fountain of Youth, PULSION (Patrick Biancone) was silly at 9-1 odds and everyone's hot upsetter. He hasn't been healthy and good at the same time since early October. Anyone who says he didn't handle the dirt likely is a synthetics hater. ICE BOX (Nick Zito) showed a nice move while running wide and proved he's in the discussion. With a better draw, he's an interesting Florida Derby contender to light the tote.
Southwest Stakes
CONVEYANCE (Bob Baffert) ran them off their feet and didn't stop in winning this
one-mile event at Oaklawn
. Let's be clear: Everyone was short on stride late visually, even DUBLIN (D. Wayne Lukas), of whom you're going to hear "he was getting to the winner" over and over. Watch the gallop-out and CONVEYANCE actually pulls back away from DUBLIN on the clubhouse turn and never, ever was passed. Speed was very good Saturday at Oaklawn as CONVEYANCE was one of seven winners who went virtually wire-to-wire on the 10-race program. But CONVEYANCE's speed was better than good. Consider his half-mile split was within three lengths of the fractions posted the race prior in the 5-1/2 furlong Spring Fever Stakes. CONVEYANCE rocked :22.78, :23.47 and :24.42 the opening six furlongs before struggling home in :26.27. All you hear about him is that he's not bred to get the 1-1/4 miles, but damsire Holy Bull was a Travers winner who already produced Kentucky Derby winner Giacomo. Sire Indian Charlie won the Santa Anita Derby and was beaten a grand total of 2-3/4 lengths in the 1998 Kentucky Derby. The pedigree is not the hurdle for CONVEYANCE, it's a matter if Baffert and rider can get him to ration his speed. That's still a major question, no doubt, but I don't think it's a pedigree deal so much. The G2 Rebel is off the table for CONVEYANCE, as the connections contemplate races as far flung as the G3 UAE Derby, G1 Wood Memorial and G1 Arkansas Derby. If something turns out to be amuck with LOOKIN AT LUCKY, don't be surprised if Team Baffert suddenly starts espousing the virtues of this horse in more glowing terms. Things like that happen when the roster shifts. DUBLIN will be everyone's buzz horse coming out of the Southwest and likely favored in the G2 Rebel next up based on this effort. DUBLIN was his own worst enemy early, racing along hard to handle and rank in the clubhouse turn. He's never been particularly good away from the gate and that continued Saturday. You do have to respect his move on the far turn and ground loss. To finish a closing second off the layoff and in this first try around two turns, this definitely was a positive effort by DUBLIN. He's still a fringe player on the Triple Crown trail to me at this point, but I certainly like him more after the Southwest than before. MISSION IMPAZIBLE (Todd Pletcher) was 4-wide into the clubhouse turn from post 10, 3- and 4-wide on the second turn and ran on evenly in a pretty solid effort. He would be interesting in the Rebel if CONVEYANCE does not return. What can you say about CARDIFF GIANT, who always looks like he's stepping up in class and always fires? He will remain at Oaklawn to train up to the Rebel. The strong finishes of horses shipping in, and success of Fair Grounds invaders in allowance and maiden races, tells me there's not much depth to the Oaklawn locals in 2010. COOL BULLET (Steve Margolis) and DRYFLY (Lynn Whiting) were pace casualties, the latter coming out of the race with a mild stress fracture that will sideline him until the fall.
Risen Star Stakes
In full disclosure, I bad-mouthed DISCREETLY MINE going into the Risen Star and he served up a dollop of crow for yours truly. So while I remain a critic even after
his front-running victory Saturday at Fair Grounds
, you can take that skepticism knowing full well where I come from. DISCREETLY MINE is the kind of horse Todd Pletcher historically has brought to the Derby and had crushed. While Pletcher is absolutely loaded with legitimate contenders in 2010, this one is more reminiscent of his distance-challenged, speed-needing Louisville meltdowns of yesteryear. Visually, he was all over the track coming home in the Risen Star at 1-1/16 miles and my doubts linger about him with a legitimate pace and extended distance. Everyone keeps bringing up dam Pretty Discreet's win in the 1-1/4 miles Alabama as reason DISCREETLY MINE has a classics pedigree. But note his mama scored a wire-to-wire win in the slop at 42-1 odds in a stunner, and she was a noted mud freak. She was by no means a classics route force and tired to be beaten 9 lengths in an allowance race on a fast track at 1-1/8 miles in her start prior to the Alabama. Please, no more talk about her as a true 1-1/4 miles horse. OK, off the soap box. You're well aware now that I'm no DISCREETLY MINE fan. That's what makes the game beautiful. If you love him, go for it. We all have opinions. Pletcher told Bob Fortus of the New Orleans Times-Picayune that 'MINE will likely return for the Louisiana Derby next month, now extended to 1-1/8 miles. The horse in the Risen Star who commands attention moving forward finished off the board, STAY PUT (Steve Margolis). In a dawdling race where the 1-2-3-4 finishers led a carousel all the way around, this guy closed about 9 lengths to finish fifth by less than 3 lengths. Considering Margolis trained up to the Risen Star off an allowance win 48 days prior, he'll only move forward off of this try. The fact that NORTHERN GIANT ran third in the Risen Star only makes STAY PUT look better, considering he rolled by that one in December. I will be making a serious win bet on STAY PUT in the Louisiana Derby at 1-1/8 miles unless some other heavyweight comes to town to change my mind. Get on the bandwagon early. As for the others, DROSSELMEYER (Bill Mott) ran evenly, surely disappointed, but he was wheeled back quickly off his allowance win and forced to travel. That probably was not the sharpest move, but unless he waited until March to reappear, the calendar worked against him and WinStar farm in trying to spread out its contenders to earn graded dollars. Don't be surprised if he bounces back with more distance and time. RON THE GREEK (Tom Amoss) didn't embarrass himself and also was a pace victim. He's an honest-trying horse, just not overly brilliant.
El Camino Real Derby
Lion Heart's little brother CONNEMARA (Todd Pletcher) opened Countdown on Jan. 8 as the No. 9-ranked pre-season contender on my list. His lackluster effort in the California Derby soured that opinion, but the beautiful colt put it all back together late Saturday in
winning this 1-1/8 miles test
. Despite a terribly slow pace (:49.56 for the opening half-mile), CONNEMARA swooped the field turning for home and drew away to a 1-1/4 length victory that would have gotten longer with each stride past the wire. The final time of 1:51.26 over the Tapeta surface is not awe inspiring, but he did run the fourth quarter in the mid-:24s and the final furlong strongly is just over :12. CONMEMARA needs to work on gate issues before May, because the Derby can be unforgiving the first 100 yards. And, if there is a kickback situation to worry about with synthetics horses racing on dirt, it's certainly going to impact a horse like him. With no early speed at all, CONNEMARA could be dodging 19 flying dirt cakes. CONNEMARA appears a logical contender for a number of all-weather track races like the Santa Anita Derby, Lane's End and Blue Grass, and likely shows up where stablemate INTERACTIF does not. It's good to be Todd Pletcher right now. The only other Triple Crown nominee in the El Camino Real Derby, RANGER HEARTLY (John Sadler), tired late to be fifth with no visible excuses other than the extended distance from his California Derby upset.
Hutcheson Stakes
The good news for D'FUNNYBONE (Rick Dutrow) is that he returned a winner in
Saturday's G2 Hutcheson at 7 furlongs
. The bad news: he still doesn't look like a horse who wants any part of a quality route race. His one-length win over the more race-ready A LITTLE WARM (Tony Dutrow) delivered a clear future message. D'FUNNYBONE sat a perfect trip behind dueling speedballs and was moving smartly 3-wide at the quarter pole in a mere hand ride. Behind him to his outside, A LITTLE WARM was being pushed on for all he had. It looked like D'FUNNYBONE would win by a blowout margin. But it never developed as A LITTLE WARM and others continued to plug along behind the winner, who won by a length. In the gallop out, several horses D'FUNNYBONE passed in the running went right back by him. I wouldn't touch D'FUNNYBONE in the Florida Derby, as trainer Rick Dutrow said afterward would be next.
Turf Paradise Derby
Saturday's Turf Paradise Derby did nothing for the trail, but once again showed the foolishness of the "Can he run on dirt?" legion. The 1-2-4 finishers came off of various synthetic surfaces, and it's not like they laid over the field: the winner was 22-1 Northern California invader DIXIE COMMANDER, a Tapeta surface alumnus.
Undercard races
With so much going on in stakes company, it's easy to have missed the horses still looking to move their way up. The highly anticipated return of FLY DOWN (Nick Zito) in Sunday's Gulfstream allowance was worth the wait. Exiting the most key race Countdown can remember in its five-year run, the fall Churchill winner came back to score at the grueling 1-1/8 miles distance at first asking. The pace was much hotter than the previous day's Fountain of Youth (:46.92 for a half-mile), which certainly helped FLY DOWN in his late run. The final time of 1:49.88 was solid as he collared FIRST DUDE (Dale Romans). Impressive maiden winner COLIZEO (Todd Pletcher) wilted after the fast pace. For my money FLY DOWN is the most dangerous horse for this year's classics not already known in the stakes ranks. Zito has hinted this could be his Belmont Stakes horse. Interestingly, FLY DOWN might not have been the most impressive 3-year-old to win on Sunday's Gulfstream card. Arguably, sprinter TRAPPE SHOT (Kiaran McLaughlin) could make that boast. The half-brother to millionaire G1 winner Miss Shop romped to a 10-1/4 length win in 1:09.57 while never, ever asked for an ounce of effort. Even though the race was restricted to Florida-breds (and a bad bunch at that), don't be surprised if this Triple Crown nominee by Tapit doesn't make some late-spring noise. This was as good of a main track sprint maiden win at Gulfstream as I've seen all year, right up there with ODYSSEUS. The form of LENTENOR (Michael Matz) was flattered a bit Saturday at Gulfstream when his Jan. 20 pursuers BIGSHOT and ROCK AMERICA returned to run a strong second and third to Triple Crown nominee WESTSHORE (James Baker) in a maiden turf route. Another also-ran from his Jan. 20 race, CHRISTOPHER'SIMAGE (Juan Arias), woke up big-time to run second in a main track maiden special weight on the same Saturday card. At Oaklawn Saturday, Triple Crown nominee ENDORSEMENT (Shannon Ritter), a Countdown bet-back special, easily wired a two-turn maiden group for WinStar Farm, which has an abundance of hopefuls in '10. Oaklawn's stakes schedule may have picked up more early speed when HENSHIN HERO (Bret Calhoun) crushed a sprint allowance Saturday in a very rapid 1:10.17. Also on Saturday, I'VE GOT THE FEVER (John Terranova) added blinkers and cruised to a front-running win around two turns at Aqueduct and could be stakes-bound quickly in the Gotham. Finally, Thursday's Gulfstream sprint allowance feature saw SOARING EMPIRE (Cam Gambolati) put Louisville basketball coach Rick Pitino on the Derby trail with an impressive, late-running victory. The sculpted son of Empire Maker looked good doing it, too, beating a field that included uber-disappointment AFLEET EXPRESS (Jimmy Jerkens).
Quick Hitters
Don't look now, but LOOKIN AT LUCKY (Bob Baffert) was slow to work back this past week. The 2-year-old champion should have worked back Saturday or Sunday on his previous pattern, but instead drilled Monday in a slow 1:15.40 for six furlongs. Things are starting to look dicey and his No. 1 Countdown ranking will plummet soon if his activity and health doesn't pick up consistency. The San Felipe and Rebel are being bantered about as his '10 unveiling ... WILLIAM'S KITTEN (Mike Maker) has been sidelined with an ankle injury and is off the Derby trail, becoming the highest-ranked casualty in Countdown so far in 2010. He would have been ranked No. 5 this week ... Next week welcomes March and features the G3 Gotham at Aqueduct, a race that could feature the likes of SUPER SAVER (Todd Pletcher), who breezed an easy 5F in 1:02.10 Sunday at Palm Meadows. But SUPER SAVER also has been mentioned a bit more strongly for the G2 Rebel the following week in Arkansas ... Fellow Gotham hopeful TIZ CHROME (Bob Baffert) reportedly came out of the Lewis Memorial with a foot bruise, but is improving, according to reporting by DRF's Jay Privman ... Others expected for the Gotham include European raider AWESOME ACT (Jeremy Noseda), WOW WOW WOW (D. Wayne Lukas) and Whirlaway one-two finishers PEPPI KNOWS (Tim Kreiser) and AFLEET AGAIN (Robert Reid) ... SIDNEY'S CANDY (John Sadler) had been discussed as a Gotham possibility in recent weeks, but the San Vicente winner now looks more likely to run in the G2 San Felipe on the West Coast, where he may join stablemate DAVE IN DIXIE ... NOBLE'S PROMISE (Ken McPeek) continues to train toward his 2-prep campaign with a half-mile breeze Saturday at Gulfstream in :48.40, his third drill in Florida since wintering out west. The G2 Rebel at Oaklawn is next for NOBLE'S PROMISE, a race that also will lure Delta Jackpot second UH OH BANGO (Kory Owens) ... AMERICAN LION (Eoin Harty) worked a half-mile Wednesday in :48.60 at Santa Anita with no next race announced ... Next week's G3 Palm Beach Stakes on turf at Gulfstream could be next up for Barbaro's kid brother LENTENOR (Michael Matz) with $150,000 in graded money up for grabs.
High Fives
Jeremy Plonk's Top-5 rated performances by class so far this year (Dec. 26-present).
Maiden Race
1. LENTENOR (Gulfstream, 1/20 -- turf)
2. NEXTDOORNEIGHBOR (Santa Anita, 1/24)
3. EIGHTYFIVEINAFIFTY (Aqueduct, 1/9)
4. ODYSSEUS (Gulfstream, 1/14)
5. TRAPPE SHOT (Gulfstream, 2/21) * new *
Allowance Race
1. DROSSELMEYER (Gulfstream, 1/31)
2. ODYSSEUS (Tampa Bay Downs, 2/17)
3. STAY PUT (Fair Grounds, 1/3)
4. ESKENDEREYA (Gulfstream, 1/7)
5. ICE BOX (Gulfstream, 1/20)
Stakes Race
1. ESKENDEREYA (Fountain of Youth, Gulfstream, 2/20) * new *
2. CARACORTADO (Bob Lewis Memorial, Santa Anita, 2/13)
3. SIDNEY'S CANDY (San Vicente, Santa Anita, 2/15)
4. RULE (Sam F. Davis, Tampa Bay Downs, 2/13)
5. CARACORTADO (Cal Breeders Champion, Santa Anita, 12/26)
Put 'em in the gate!
Can't wait for the first Saturday in May? Me either. Each week I'll give my top 20 contenders based on potential for the 1-1/4 miles distance for the Kentucky Derby. This will be a fluid list throughout the season.
Note: fillies are only included when their connections make a clear indication they are pointing for Triple Crown races
. Send your list to me at
Jeremy@HorseplayerNOW.com
and I'll pick one fan's top 20 each week to appear with mine in Countdown to the Crown here at ESPN.com. Please put "TOP 20" in the subject line and include your first name and city/state in which you reside.
Jeremy Plonk's top 20: Week 8 of the 2010 season
| | |
| --- | --- |
| 1. LOOKIN AT LUCKY | 11. DAVE IN DIXIE |
| 2. ESKENDEREYA | 12. ODYSSEUS |
| 3. SUPER SAVER | 13. LENTENOR |
| 4. AMERICAN LION | 14. NEXTDOORNEIGHBOR |
| 5. CARACORTADO | 15. BUDDY'S SAINT |
| 6. STAY PUT | 16. CONVEYANCE |
| 7. SIDNEY'S CANDY | 17. CONNEMARA * new * |
| 8. DROSSELMEYER | 18. FLY DOWN |
| 9. JACKSON BEND | 19. DISCREETLY MINE * new * |
| 10. RULE | 20. DUBLIN * new * |
Dropped out: WILLIAM'S KITTEN (injury), RON THE GREEK (writer's decision), UPTOWNCHARLYBOWN (writer's decision)
Countdown reader Jason in Louisville, Ky.
| | |
| --- | --- |
| 1. LOOKIN AT LUCKY | 11. FLY DOWN |
| 2. ESKENDEREYA | 12. CONVEYANCE |
| 3. DUBLIN | 13. SIDNEY'S CANDY |
| 4. CARACORTADO | 14. NEXTDOORNEIGHBOR |
| 5. RULE | 15. TEMPTED TO TAPIT |
| 6. JACKSON BEND | 16. UH OH BANGO |
| 7. AMERICAN LION | 17. NOBLE'S PROMISE |
| 8. SUPER SAVER | 18. CONNEMARA |
| 9. ODYSSEUS | 19. AIKENITE |
| 10. DISCREETLY MINE | 20. AWESOME ACT |
Jeremy Plonk has been an ESPN.com contributor since 2000 and is the owner of the handicapping-based Web site HorseplayerNOW.com. You can E-mail Jeremy your Top 20 contenders list, or any questions about the 3-year-old or national racing scene, at Jeremy@Horseplayernow.com.
Horse
In addition to being a longtime contributing writer to ESPN.com's Horse Racing section, Jeremy Plonk is the editor of The HorsePlayer Magazine.
SPONSORED HEADLINES
MORE HORSE RACING HEADLINES
MOST SENT STORIES ON ESPN.COM